Grand Canyon Camp and Explore - SBC and PDC
September 1, 2023 - September 4, 2023
9:00am - 9:00pm
Grand Canyon National Park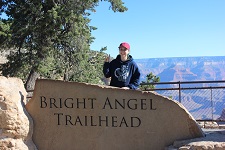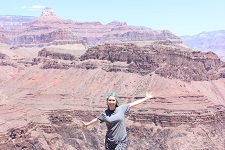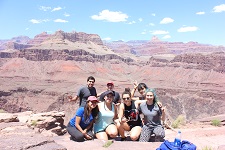 Words alone fail to describe the magnificent landscape of Grand Canyon, which has awed and inspired generations of beholders who are fortunate to witness nature and its effect at their grandest scale. During this four-day, three night camping trip, we will stay at Mather Campground, attend a ranger presentation, hike to Plateau Point, watch sunrise from Desert View and to take in the full view of the Colorado River.

Trip Cost
SRWC Member: $150
Faculty, Staff, Non Enrolled CSUSB Student, and Alumni Association: $180
Affiliate: $195
Sponsored Guest: $210

Pre-Trip Meeting / Sign-Up Deadline
August 29, 2023 @ 6pm

Activity Level
2 – Active

Trip Departs From
CSUSB Student Recreation and Wellness Center at 9:00am
Palm Desert Campus, Meet in front of Indian Wells Theater at 11:00am

Itinerary
Day 1:

Day 2:

Day 3:

Day 4:

Packing List

Weather

Food
7 meals are included, starting with breakfast on day 2 (2 breakfasts, 3 lunches, and 2 dinners).
3 meals are not included. (1 breakfast, 1 lunch, and 1 dinner). Bring money.

Hygiene and Comfort
We will be staying in reserved campsites. The campsites are within close proximity to flush toilets, drinking water and there are coin operated showers. You will have the option to share a tent with one or two people or sleep out under the cover of the stars. Light weight tents, warm synthetic sleeping bags, foam pads and ground tarps will be provided to ensure a comfortable night's sleep. The ground consists of soft and hard soil.
Registration Opens August 1st

Limited Registration
In order to serve more members, each person is limited to registering for a maximum of 3 trips between August 21, 2023 – January 3, 2024.