Adventure Welcome Experience - Big Horn Mine Hike - SBC
September 16, 2023
8:00am - 3:00pm
Wrightwood, CA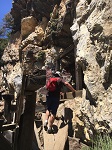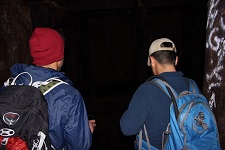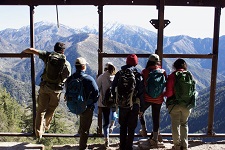 A great short 4 mile hike to start off the weekend! Our journey to the abandoned Big Horn Mine in nearby Wrightwood also takes us past the historic Vincent Cabin. Join us on this made for Instagram hike.
Trip Cost
First-year and New Transfer Students Only: $15

Sign-Up Deadline
September 13, 2023 @ 12pm

No Pre-Trip Meeting

Activity Level
2 – Active

Trip Departs From
CSUSB Student Recreation and Wellness Center

Packing List

Weather

Food
1 lunch is included.

Hygiene and Comfort
We will bring drinking water from CSUSB and follow Leave No Trace practices when we have to use dispose of waste.

Risk / Hazards / Safety

Cancellation Policy

How to Register
Registration Opens August 22, 2023 at 8:00am
Limited Registration
In order to serve more members, each person is limited to registering for a maximum of 3 trips between August 21, 2023 – January 3, 2024.