Yosemite High Sierra Loop - SBC
June 12, 2023 - June 19, 2023
9:00am - 10:00pm
Yosemite National Park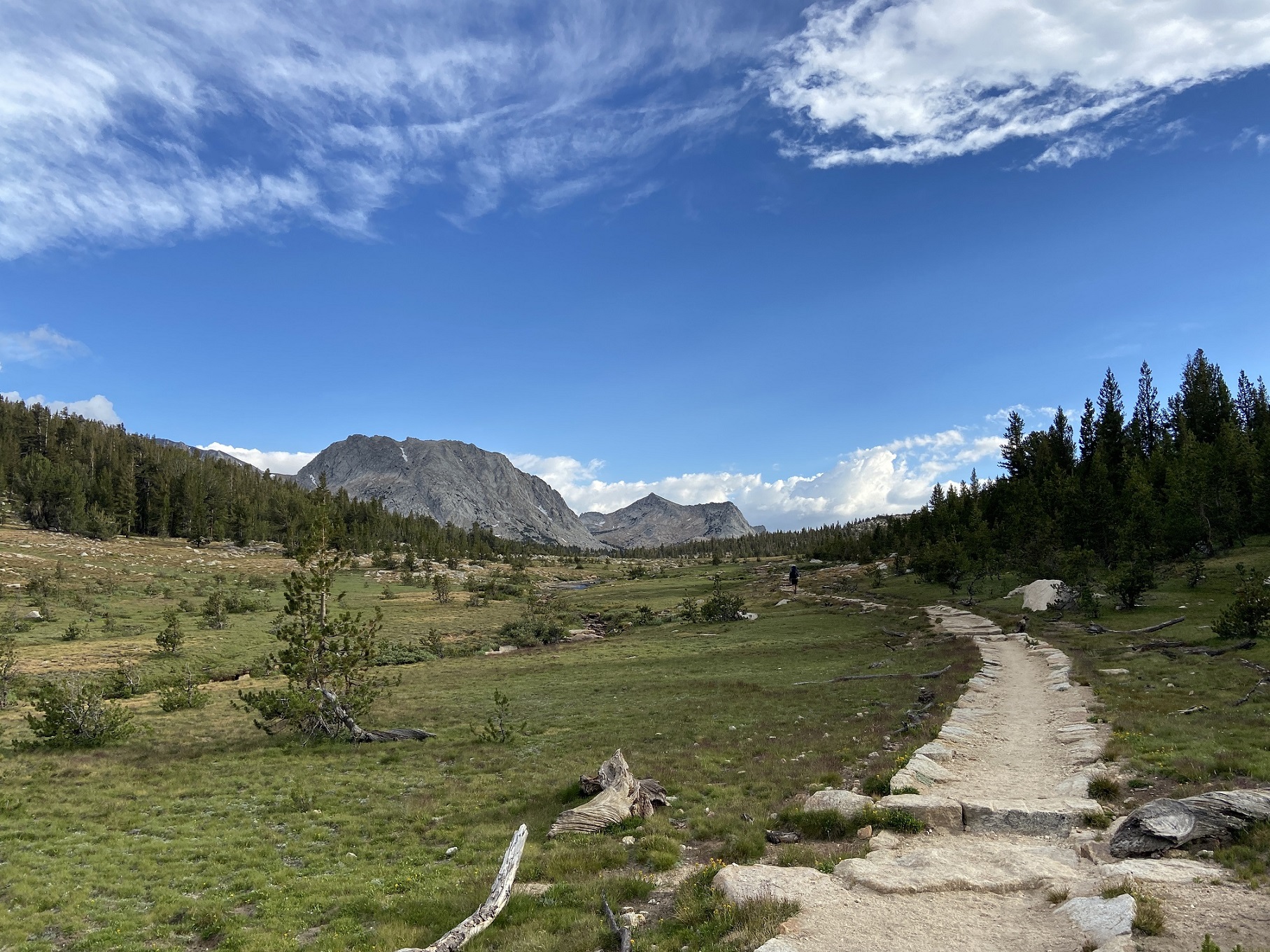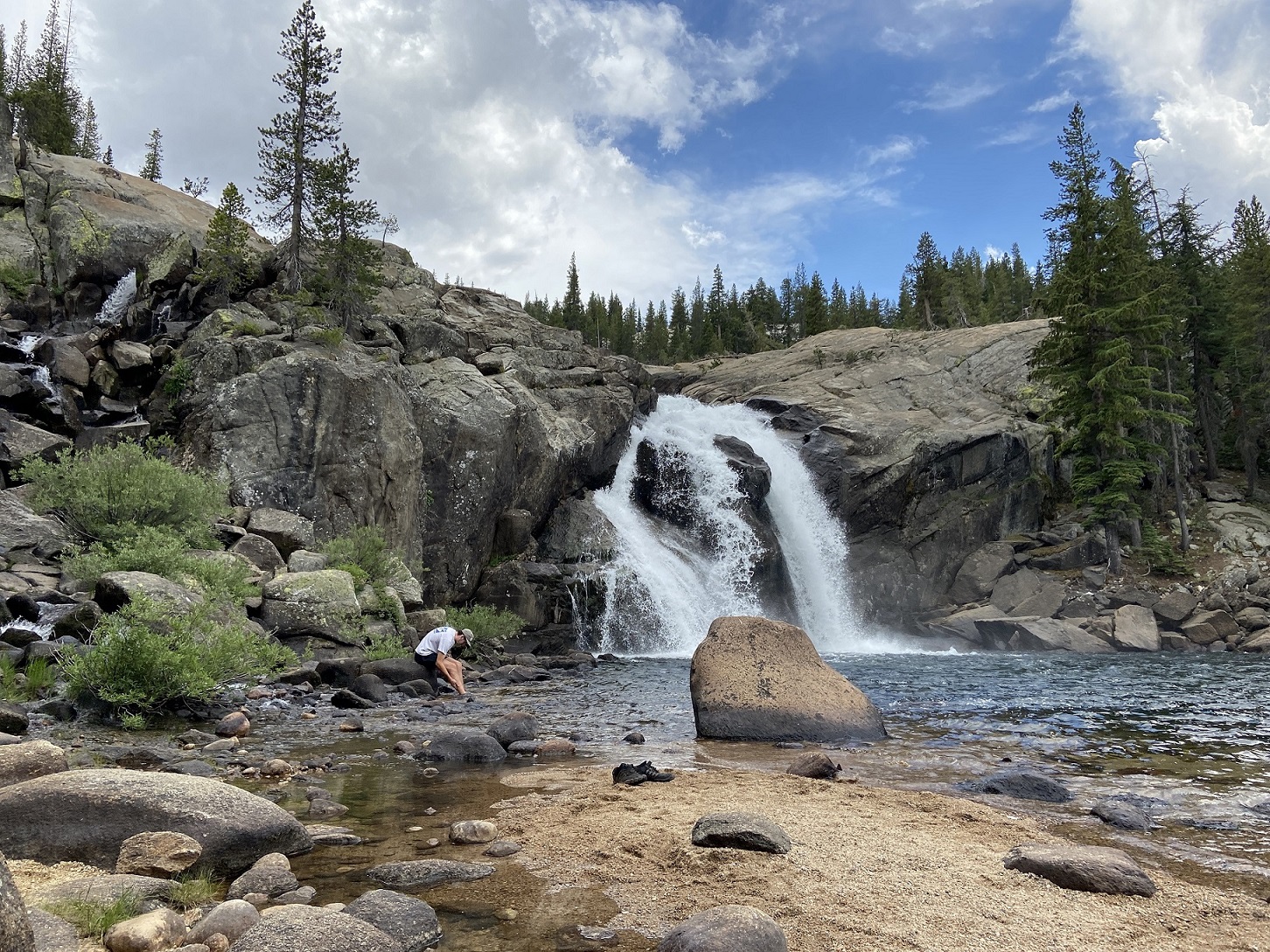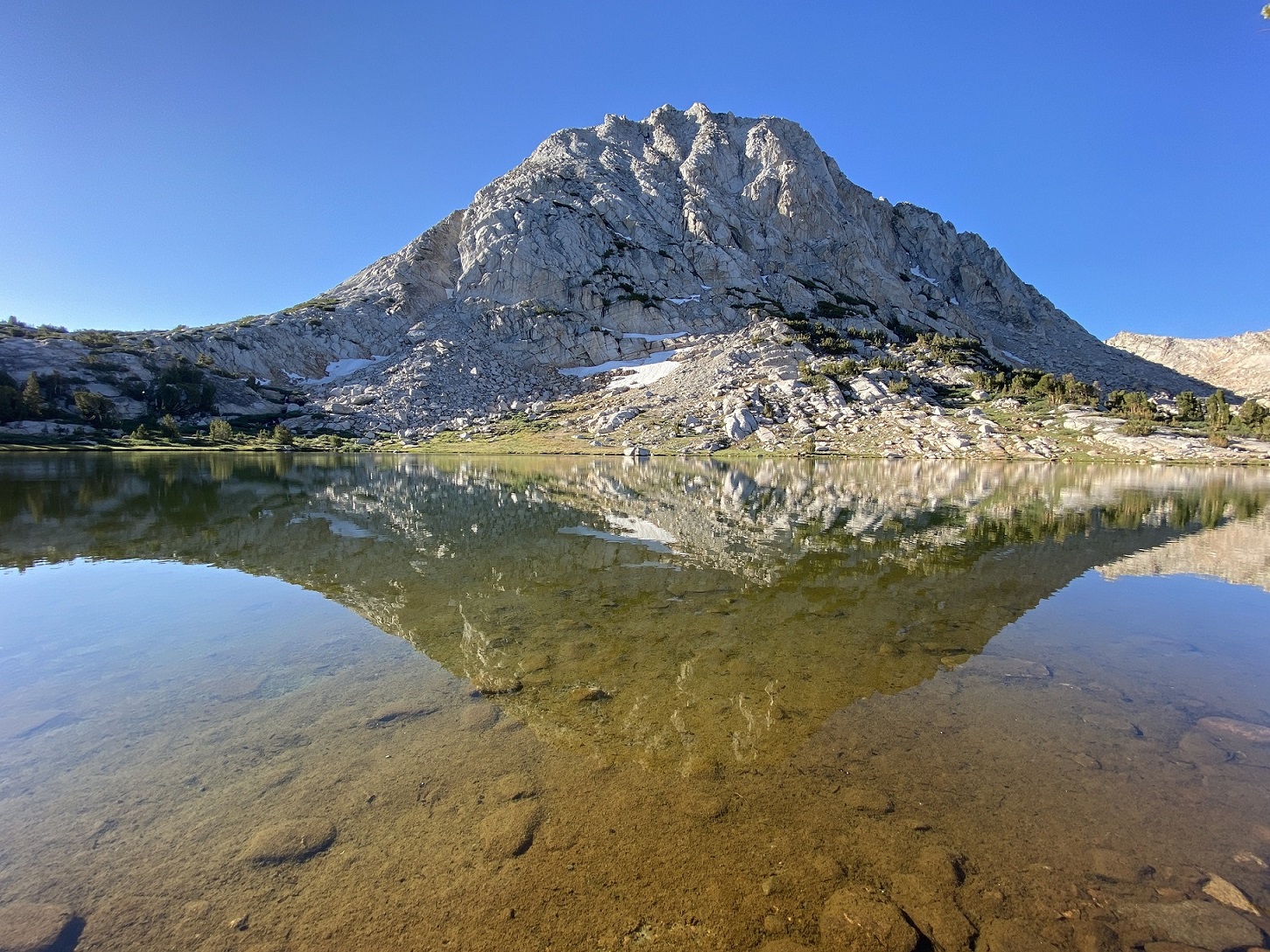 Join Adventure for this trip of a lifetime as will backpack through Yosemite National Park high country starting in Toulumne Meadows and finishing 6 days and 48 miles later back where we began. Along the way we will enjoy some of the most beautiful vistas in the world. Our journey takes us along the mighty Tuolumne River, past pristine lakes and by postcard perfect vistas. It will not be an easy trip but for those ready for this challenge will be rewarded.
Trip Cost
Student and SRWC Member: $200
Faculty, Staff, Non-Enrolled CSUSB Student, and Alumni Association: $230
Affiliate: $245
Sponsored Guest: $260
Pre-Trip Meeting / Sign Up Deadline
June 20, 2023 @ 6pm
Activity Level
4 - Epic
Itinerary
Day 1: We meet at the SRWC at 9:00am to check equipment, divide food and load the van. We will head north up highway 395 to June Lake. We will stop for lunch on the way and check into Oh Ridge Campground before dark. We will dial in our gear, prepare dinner and get a good night's sleep.
Day 2: After breakfast and packing up it we will be off the Yo So Mighty! We'll pick up our wilderness permit and don our packs and hike 8.0 miles (920' descent) to Glen Aulin.
Day 3: Today we travel another 8.0 miles (1,470' ascent) on our way to May Lake.
Day 4: Our destination for the day in Sunrise High Sierra Camps (HSC). Our hardest day yet. We will travel a total of 8.5 miles (1,260' descent then a 1,680' ascent) as we pass Tenaya Lake and cross over Tioga Road.
Day 5: Our most miles in one day, 9.5, but it's all downhill (2,500' descent). On our way to Merced Lake we will pass through Echo Valley and along the Merced River.
Day 6: Hopefully you have you backer's legs by now because today we climb 2,950' in 7.8 miles to Vogelsang via the Fletcher Creek Trail.
Day 7: We will leave the backcountry today after a 6.8 mile (1,380' descent) back to where we started. We should reach the van by lunch time and on the way home by 2pm.

Packing List

Weather

Food
17 meals are included, starting with dinner on day 1 (6 breakfasts, 6 lunches, and 5 dinners)
3 meals are not included (1 lunch and 2 dinners). Bring money.
Hygiene and Comfort
We will be carrying our all our food, shelter, clothing, water and equipment in a pack weighting over 40lbs. We will be staying in a developed campsite on night 1 with access to restrooms and drinking water. There are NO showers. The other nights will we sleeping in the wilderness and treating water to drink from streams and lakes. We will follow Leave No Trace ethics and pack out all trash and dispose of human waste in cat holes or WAG bags, You will have the option to share a tent with one or two people or sleep out under the cover of the stars. Light weight tents, warm synthetic sleeping bags, foam pads and ground tarps will be provided to ensure a comfortable night's sleep. The ground consists of soft or hard soil.
Summer Registration Information
Spring 2023 Students not taking summer school must first purchase a Summer Membership for $46 or sign up for free "Inactive Member Price" Membership to register online for Adventure trips. Inactive Members pay a higher fee. Summer Members pay the member rate.