Yosemite Winter Camp and Explore - SBC
December 30, 2023 - January 2, 2024
9:00am - 10:00pm
Yosemite National Park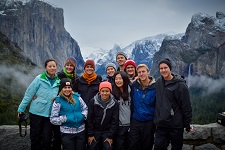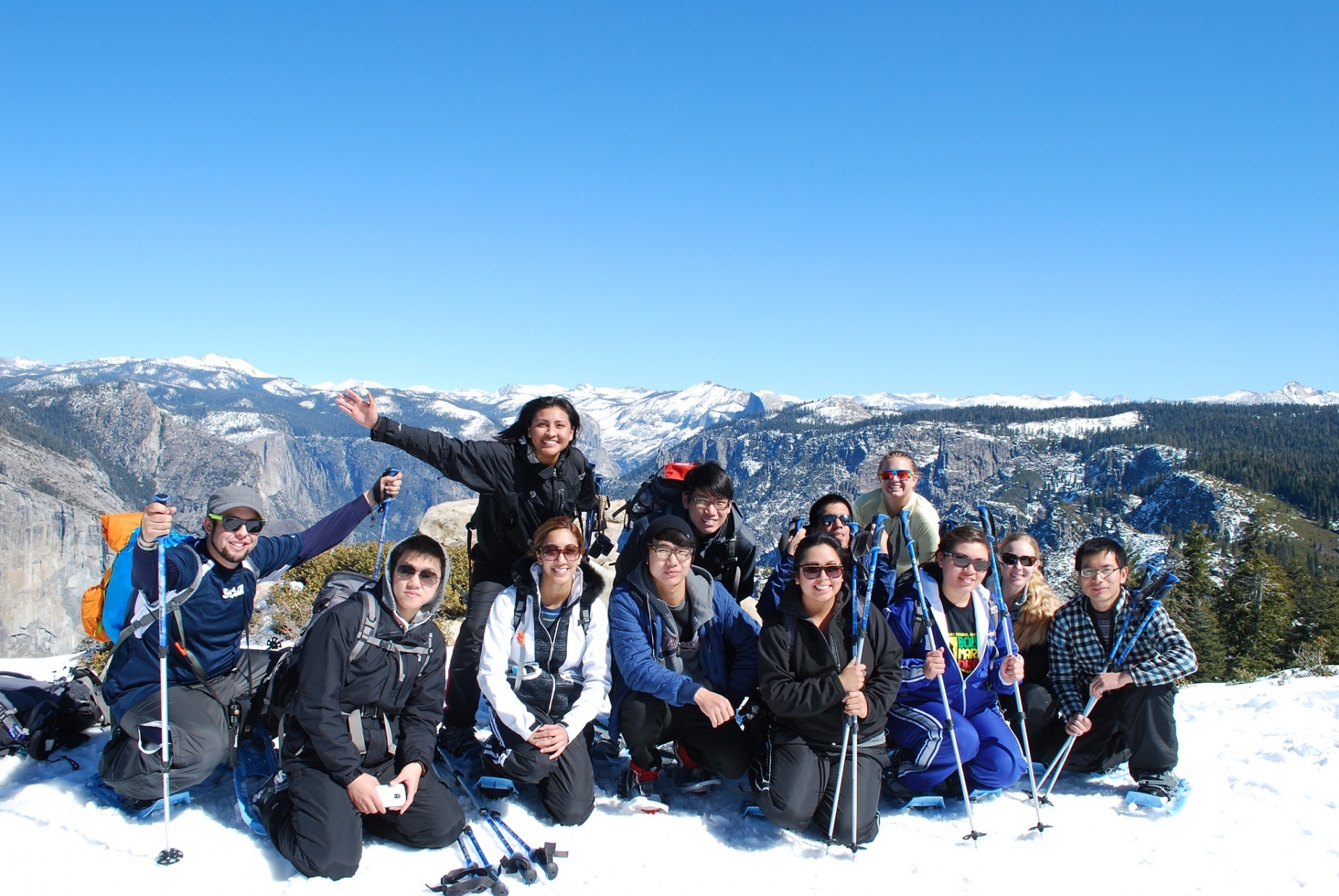 Ring in the New Year with a Yosemite National Park Adventure! Yosemite is best known for its waterfalls, but within it's nearly 1,200 square miles you can find deep valleys, grand meadows, ancient giant Sequoias, a vast wilderness area, and much more. While there we will be snowshoeing and hiking through the park. Each night we will stay in heated cabins at the cozy Yosemite Bug. Yosemite is a winter wonderland!

Trip Cost
Student and SRWC Member: $160
Faculty, Staff and Alumni Association: $190
Affiliate: $205
Sponsored Guest: $220

Pre-Trip Meeting / Sign-Up Deadline
December 21, 2023 @ 6pm

Trip Departs From
CSUSB Student Recreation and Wellness Center

Activity Level
3 - Adventurous

Itinerary
Day 1: Participants meet at the SRWC at 9:00am and help the leaders pack up the gear. Once the gear is packed up, there will be a short introduction/ice breaker before hitting the road for a 366 mile, 6.5 hour drive to the Yosemite Bug Rustic Resort. When we arrive we will get settled in and preparer dinner. Then we chill for the rest of the night, play games, maybe a hot tub soak (not included) and hit the hay for the night.

Day 2: We will prepare breakfast in the kitchen and eat at 8:00am. We will then make our lunch before heading off to Mist trail via the JMT you will experience two of Yosemite's famous waterfalls, Vernal Falls and Nevada Falls. Once we reach the peak we will stop and have our lunch on the trail. We return back to the van around 3:00pm and check out the visitor center and Yosemite falls. After exploring some of what Yosemite has to offer, we will head back to the The Bug and relax for a bit before celebrating New Year's Eve!

Day 3: We will get to sleep in a bit and have breakfast at 8:30am. We will pack up the van and then snowshoe to Dewey Point for a grand view of the valley. We then head to the valley for some more exploring and possible some ice skating. Dinner will be at a restaurant in the Valley.

Day 4: We will check out of our cabins and go snowshoeing among the Giant Sequoias and make a snowperson. We will arrive at the SRWC by 10:00pm stopping for dinner along the way.

Packing List
Food
3 meals are included, starting with lunch on day 1 (1 breakfast, 1 lunch, and 1 dinner)
1 meal are not included (1 lunch)

Hygiene and Comfort
We will be carrying our all our food, shelter, clothing, water and equipment in a pack weighting up to 40lbs. We will be staying in reserved campsites. The campsites are within close proximity to vault toilets and there are NO showers. We will treat water from a nearby spring or bring enough water from CSUSB. You will have the option to share a tent with one or two people or sleep out under the cover of the stars. Light weight tents, warm synthetic sleeping bags, foam pads and ground tarps will be provided to ensure a comfortable night's sleep. The ground consists of soft and hard soil.