Dr. Tiffany Bitting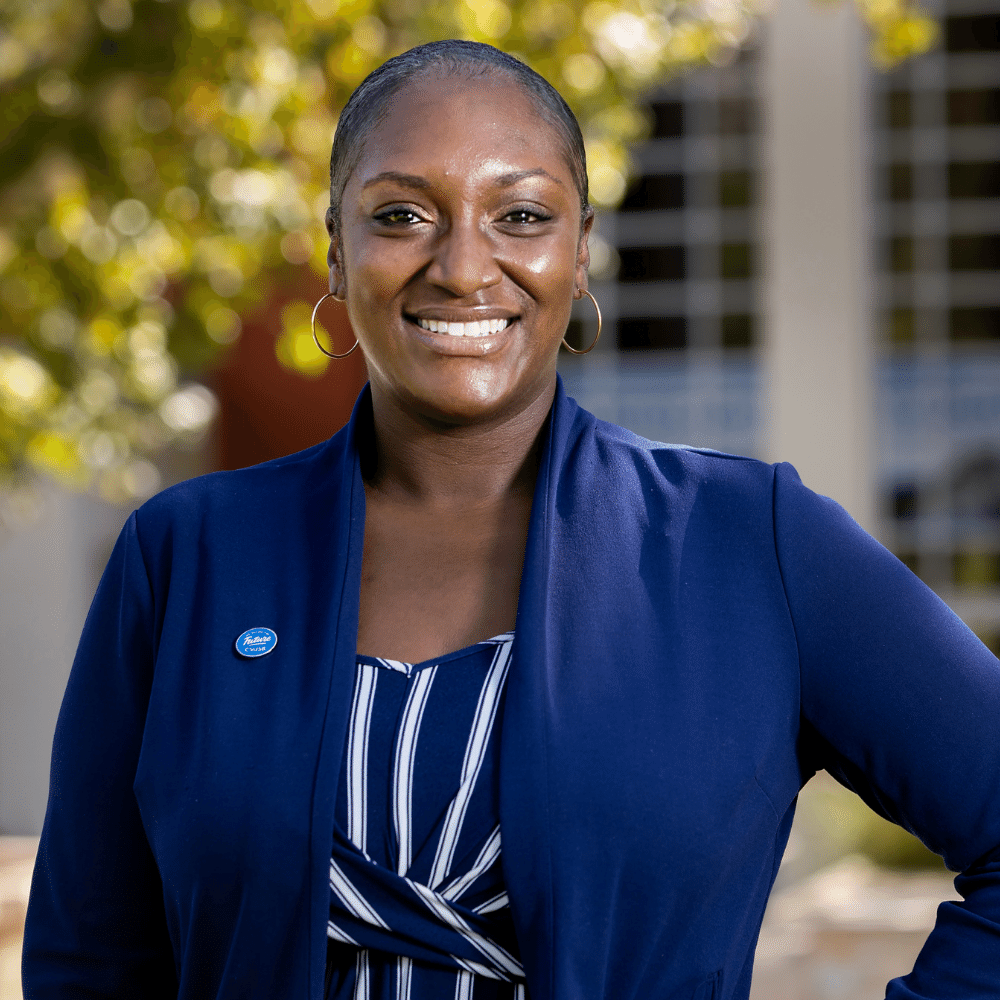 Dr. Tiffany Bitting - Career Center Director
Contact
(909) 537-3254
Dr. Tiffany Bitting (she/her/hers) is a higher education practitioner with over 10 years of developing diverse students, and teams in public and private university settings. Her experience includes building partnerships and implementing career readiness initiatives to best prepare students while increasing their confidence to enter a global workforce. 
Dr. Bitting's passion is first-generation college student success and she received her Ed.D. in Ethical Leadership with a Social Justice focus from the University of St. Thomas in Houston, Texas where her research focused on Retention, Sense of Belonging, and Career Readiness of First-Generation College Students. She also holds a Master of Science in Counseling with an emphasis in Student Development in Higher Education and a Bachelor of Arts in Psychology with a minor in Black Studies from California State University, Long Beach. With her passion for career development, she holds certifications in Strong Interest Inventory, Myers Briggs Step I/II Practitioner, and the National Association of Colleges and Employers (NACE) Coaching series. 
Most recently she served as the Interim Director and Associate Director of University Career Services at the University of Houston where she led the career counseling team in providing campus-wide career services while providing career and professional development support to students exploring various career paths and graduate programs.
Stay connected and follow the Career Center on Instagram @CSUSBCareer and @PDCCareerCenter.