What is Residency for Tuition Purposes?
The determination of residency for tuition purposes affects whether a student pays in-state or out-of-state tuition fees. Out-of-state tuition fees are higher than in-state tuition fees. Just because a student is or has been a resident of the State of California does not mean that he or she qualifies to receive the in-state tuition rate. Certain requirements, established under California law, must be met.
Your responses on your Cal State Apply application determines the initial residency classification. Additionally, the CSU Residence Questionnaire may also be considered when making this determination.
The provisions for California residency for tuition purposes at the California State University (CSU) differ from other provisions of California residency. Additionally, the provisions for residency at the CSU differ from those at the University of California and the California Community Colleges.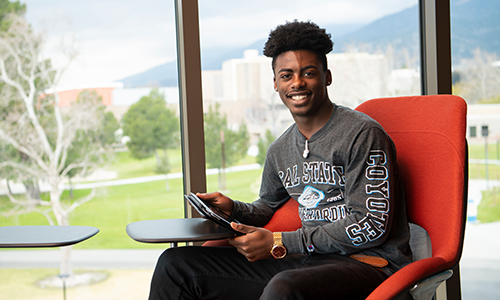 Initial Determination
A student attending a CSU as a first-year, transfer or post-baccalaureate student must have the legal capacity to establish residency in the State of California. If the student is under the age of 19 (with limited exceptions), the student's residence status is derived from that of the parent or, if both parents are deceased, from that of the legal guardian.
For more information about an initial classification of residency in California, see California Education Code Section 68017 and California Code of Regulations Title 5, Sections 41904 and 41905.
Generally speaking, to be eligible for classification as a California resident for tuition purposes, the student or if the student is a minor, the parent/guardian must provide verification that these requirements are satisfied:
Physical Presence: The student or parent/guardian must be physically present in California for more than one year immediately preceding the Residence Determination Date in which enrollment is contemplated. For example, if a student plans to attend the CSU for the Fall 2021 academic term, and the Residence Determination Date for that term is September 20, 2021, the student must establish physical presence in California no later than September 19, 2020.
Intent: The student or parent/guardian must demonstrate intent to remain indefinitely in the state for more than one year immediately preceding the Residence Determination Date and sever all residential ties with the former state or country of residence. Additionally, there must be sufficient documentation to demonstrate that intent was established more than one year (a minimum of one year and one day) prior to the Residence Determination Date.
Intent to remain indefinitely in California can be supported by various actions and documents. Factors that may be considered in determining intent include the following:
State driver's license or identification card
State vehicle registration
State income tax returns
State where the student is registered to vote
Address that is listed on federal income tax returns
Voting history
Locations listed as the student's permanent military address or home address
State-issued professional licenses (e.g., nursing, teaching credentials)
Locations of active memberships in professional organizations (e.g., police union, teachers' union)
Locations of financial accounts
Actions and/or documents which show residential ties to a State or country other than California may be a cause for a denial of residency.
Residence Determination Dates
Semester Calendar:

| Semester | Date |
| --- | --- |
| Fall | September 20 |
| Spring | January 25 |
| Summer | June 1 |
Questions?
To contact our Residency Specialists or submit documents, please email us:
Students incorrectly classified as residents or wrongly granted an exception from nonresident tuition are subject to reclassification as nonresidents and payment of non-resident tuition in arrears. If incorrect classification results from false or concealed facts, the student is subject to discipline pursuant to Section 41301 of Title 5 of the California Code of Regulations.