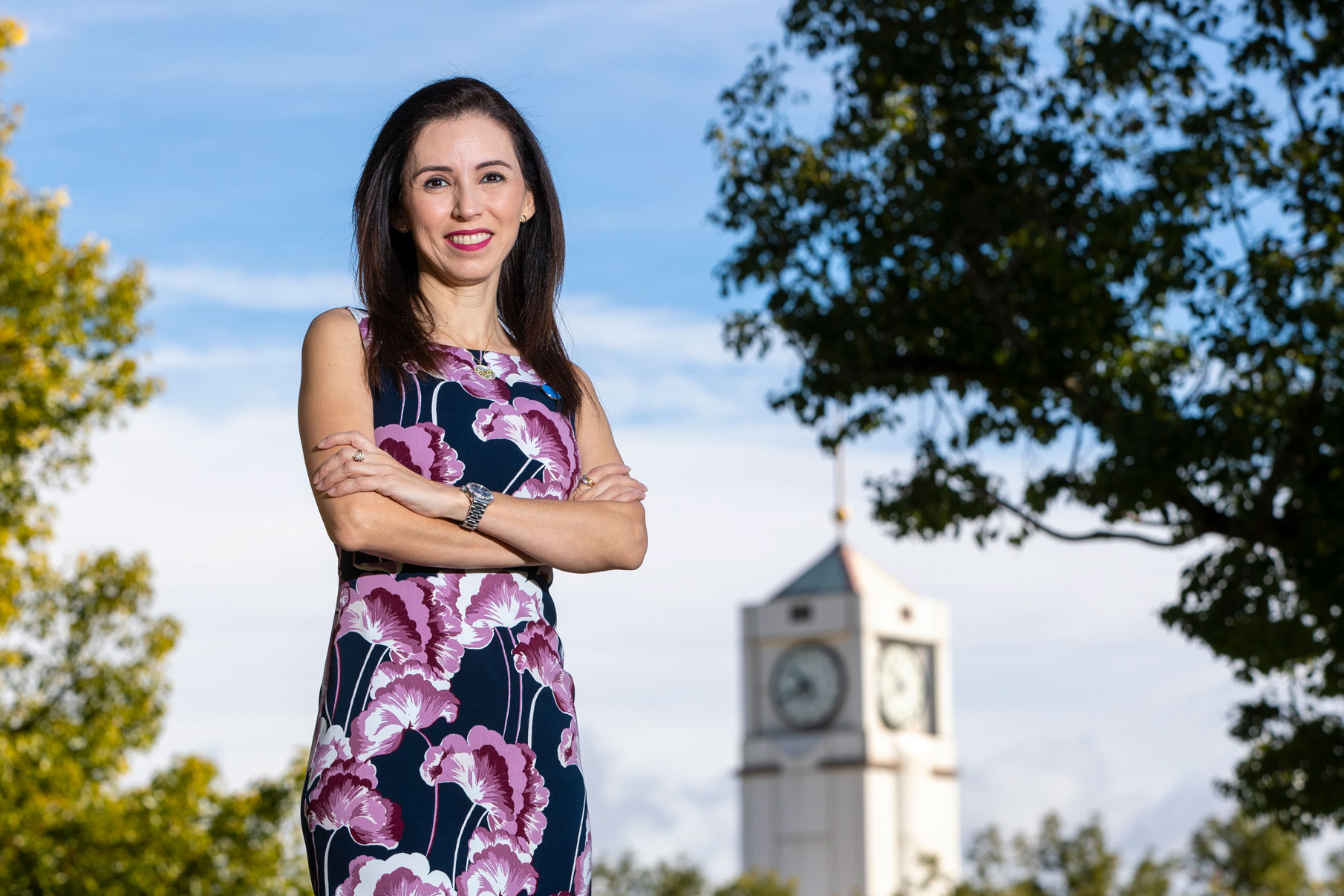 Bibiana Diaz
Bibiana Diaz, an associate professor of Spanish in the Cal State San Bernardino Department of World Languages and Literatures, is the faculty advisor to the CSUSB student theatrical group Acto Latino Teatro Universitario, where she has won the Advisor of the Year Award and a diversity award for creating campus-wide academic and cultural events.
Diaz, who joined CSUSB in 2012 as a full-time lecturer and became a tenure-track assistant professor in 2014, loves to write plays with her students based on their immigration experiences. Those plays are presented here at CSUSB and in local high schools to recruit new students. She has also brought Acto Latino plays to North Carolina and to different international festivals in Cuba and Colombia.
Diaz loves to be current with teaching methodologies and lately, with the collaboration of the university's Academic Technologies & Innovation, she has been introducing Virtual Reality videos to her classes, using tools that allow the students to be in a fully immersed environment and to travel to places without leaving the classroom.
Diaz is also a member of the editorial board for the theater journal Gestos. Her area of research is in Latin American literature and theater. She is currently researching on The Crucial Role of the Theater Arts in the Colombian Peace Process.