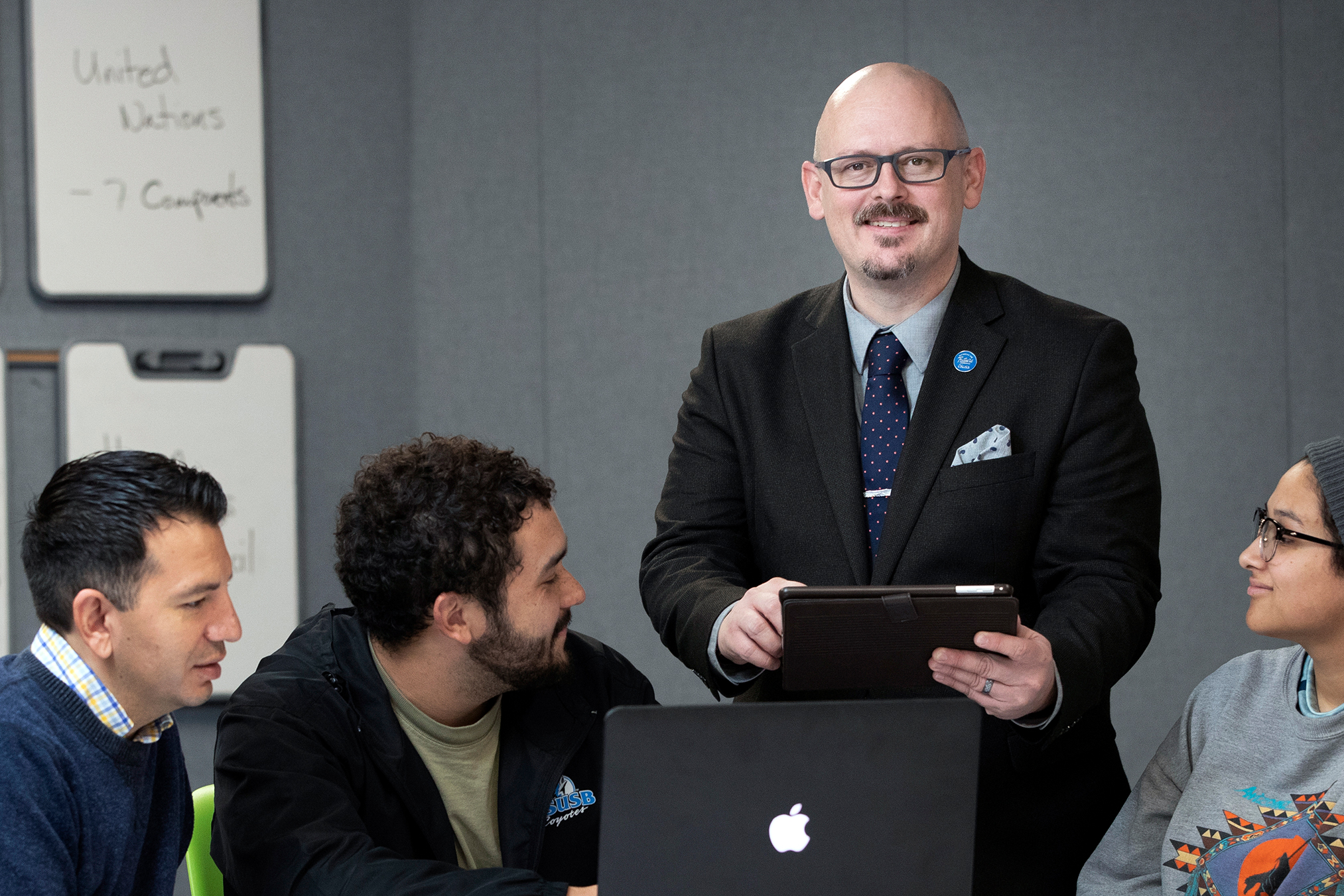 Kevin Grisham, Ph.D.
A graduate of CSUSB (criminal justice, 1997), Kevin Grisham has been a member of the geography and environmental faculty since 2013, and named department chair in 2017. He serves as faculty advisor to the award-winning Model United Nations program at CSUSB, arguably among the best in the world, a post he's filled since 2008.
The CSUSB Model UN program, of which Grisham was a team member while a student, has a long history and global reputation of excellence, drawing students from academic disciplines from throughout the campus. More than awards, it develops a high level of professionalism in its students, giving them leadership skills that serve them well in their chosen careers.
While Grisham often shines the spotlight on the students, in 2016 he had his own moment: addressing the student delegates at the closing session on March 31, which took place in the UN's General Assembly Hall. He spoke not as a faculty advisor, but as the vice president of the National Collegiate Conference Association, sponsor of National Model UN conferences globally.
In the 2015-16 academic year, he was selected as the university's Outstanding Faculty Advisor of the Year. "I love what I do because I get to work with students every day," Grisham said. "At the end of the day, as we often say here at Cal State San Bernardino, it's all about the students."