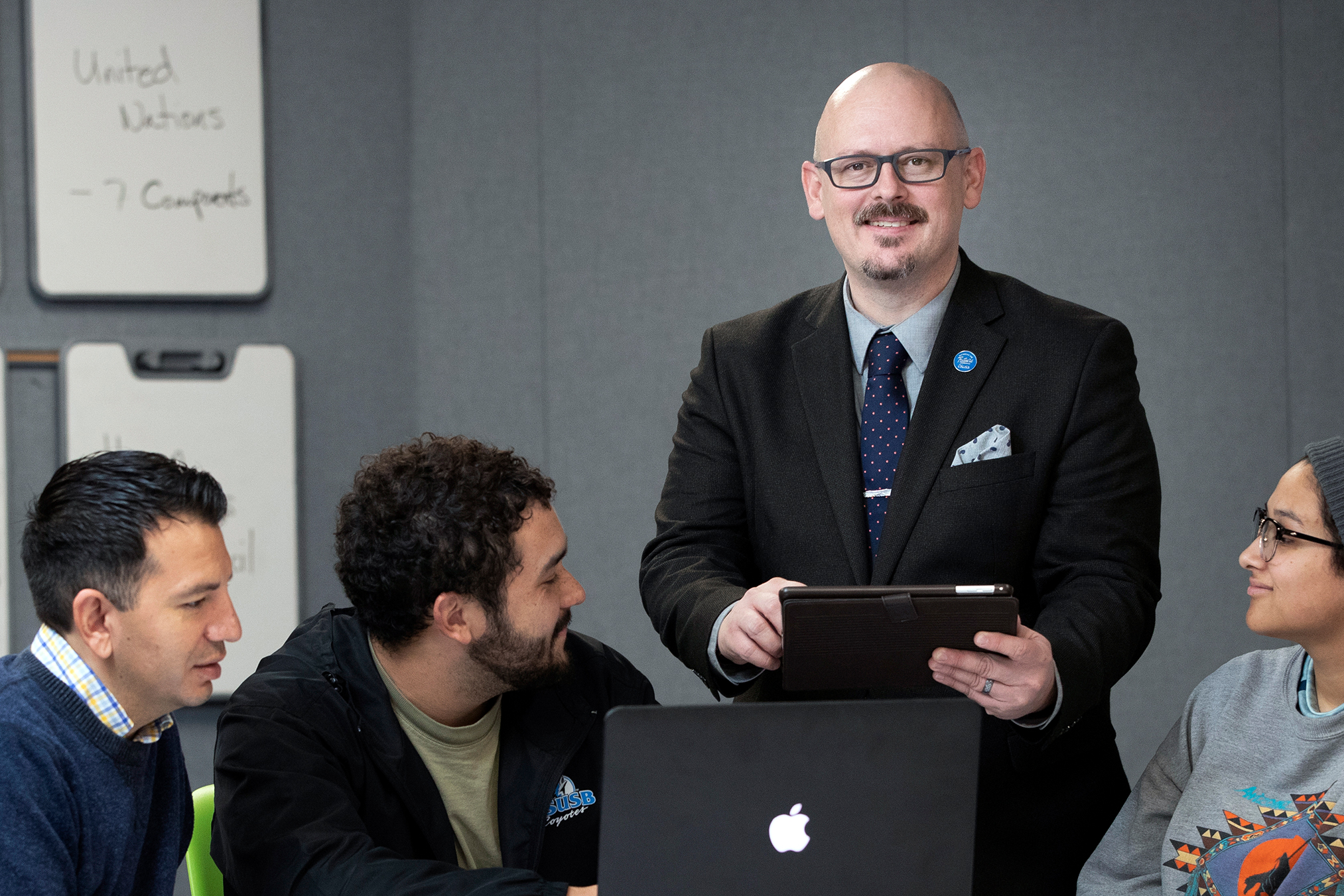 Kevin Grisham, Ph.D.
Kevin Grisham, an alumnus of CSUSB (criminal justice, '97), serves as the interim associate vice president for Faculty Affairs & Development. Grisham began as a lecturer at CSUSB in 2007. In 2013, he was appointed assistant professor of global studies in the Department of Geography and Environmental Studies, serving as department chair from 2017 to 2021.
Grisham has held the position of associate dean of the College of Social and Behavioral Sciences (CSBS) and has also served as director of the Center for Islamic and Middle East Studies (now known as the Center for the Study of Muslim & Arab Worlds) and associate director of the Center for the Study of Hate and Extremism.
His distinguished record of support for students also includes positions as the program coordinator for the internationally award-winning CSUSB Model United Nations Program, the CSUSB Model Arab League Program, the Social Science Bachelor of Arts Program, and the minor in Islamic and Middle East Studies.
He also served as secretary of the Faculty Senate and as a faculty senate member representing CSBS. Grisham has been recognized for outstanding teaching and service, earning the 2019 Golden Apple Award, the 2016 Outstanding Faculty Adviser Award, and CSBS' Outstanding Junior Faculty award.
His Ph.D. and MA are in political science from the University of California, Riverside, and he holds a BA in criminal justice from CSUSB. His research and publications center on race, hate-related violence and political violence around the globe.