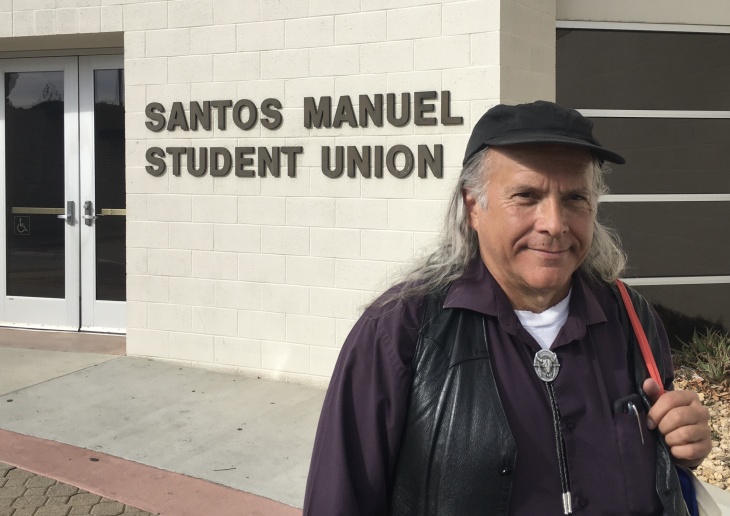 James V. Fenelon, Ph.D Director of Center for Indigenous Peoples Studies 
Center for Indigenous Peoples Studies
The Center for Indigenous Peoples Studies (CIPS) is an innovative program for the study of American Indians and other Indigenous Peoples led by CSUSB faculty member, Dr. James Fenelon. CIPS conducts research and academic activities, provides opportunities for community service, offers learning about tribal leadership in California, connects with other Indian Nations, and supports the rights of Indigenous Peoples.
For more information, visit the Center for Indigenous Peoples Studies website.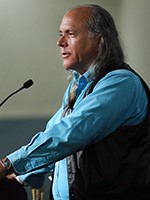 James Fenelon is a professor of sociology and director of the Center for Indigenous Peoples Studies at Cal State San Bernardino.
Fenelon, who is Lakota/Dakota from Standing Rock (Nation), has taught internationally with indigenous peoples globally and with urban groups. He teaches on urban inequality, social movements, Native Nations, and race and racism. He has worked with the Urban Conservation Corps, the California Indian Nations College, and worked on environmental water research with the Water Resources Policy Institute for the CSU. He is an advocate for social justice around the world.
Fenelon wrote his latest book, "Redskins? Sports Mascots, Indian Nations and White Racism," to address compelling social issues concerning Native Nations cultural sovereignty and representation. His second book (with Thomas D. Hall), "Indigenous Peoples and Globalization," reflects current research writing, combining American Indians struggles for sovereignty with related issues internationally, building from his first book "Culturicide, Resistance and Survival of the Lakota (Sioux Nation)." Fenelon has published numerous articles and book chapters, including publications on indigenous peoples and genocide in California for "American Behavioral Scientist," and on climate change wars and indigenous peoples for "Political Economy of the World-System" research volume.