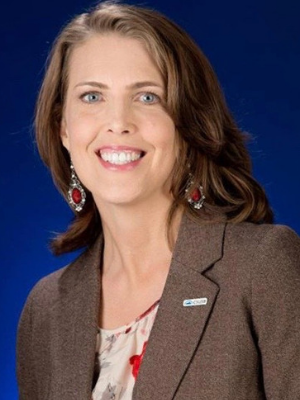 As the director for the Center, I wanted to share some of my vision for what the TRC can be.  The TRC provides professional development support around teaching and learning—regardless of your level of teaching experience or faculty appointment type. You can find workshops, institutes, faculty learning communities and programs to introduce you to new teaching ideas, techniques, technologies, and to provide ongoing professional development around specific topics.  You can also get support through our grant programs to attend teaching, learning, and assessment conferences or to develop or re-tool a course to include best practices, use new techniques (like flipping the classroom), or change the format from face-to-face to online or hybrid.
The TRC is an important partner in advancing CSUSB's teaching mission. The Center partners with other entities on campus to provide faculty with resources to address major campus and system initiatives, such as the Quarter to Semester Conversion (Q2S), the new General Education program (GE2020), and the system's graduation initiative (GI2025), among others. The TRC also supports faculty to pursue their more individualized professional development goals through its programming, learning communities, and grants.
As a person passionate about good teaching and student learning, I can think of no better job on campus than to work with our faculty who share that same passion, and support them in their continuous journey to do better for our students. I'm looking forward to working with all of you in this new role.
Jo Anna Grant, Director
jgrant@csusb.edu
Teaching Resource Center Directors
CSUSB has been fortunate to have faculty from a variety of disciplines serve as TRC Directors since 1996.
Dr. Rowena S. Santiago Professor, Science, Math, & Technology Education, Founder of the TRC September 1996 - March 2011
Dr. Josephine G. Mendoza* Professor, School of Computer Science & Engineering April 2011- August 2011
Dr. Kim Costino Professor, English September 2011 - December 2015
Dr. Davida Fischman* Professor, Mathematics January 2016 - December 2017
Dr. Jo Anna Grant Professor, Communication Studies January 2018 - Present
*Interim Director