Student Resources for Virtual Modality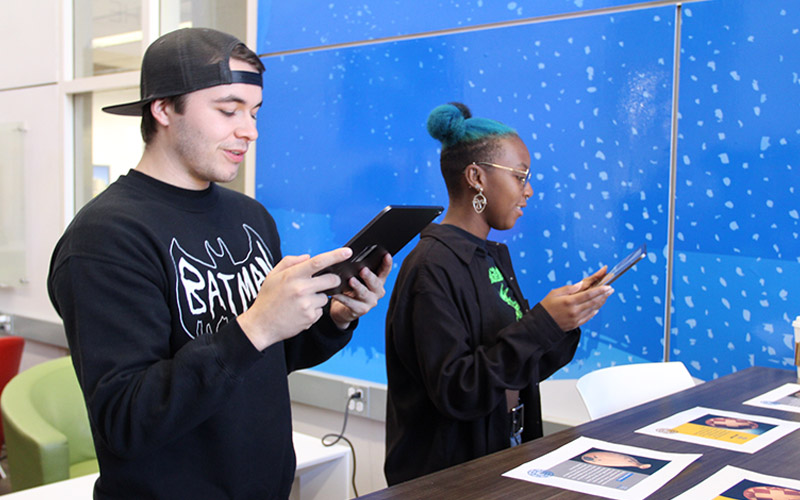 Information Technology Services (ITS) is working hard to ensure the success of students via virtual modality learning during the Summer and Fall 2020 terms with the development of several student resources.
Computer labs can be accessed remotely at https://csusb.edu/coyote-labs. Once a student logs in, they will have access to the all of the software the physical labs offer.
Students that need WiFi can connect to mobile hotspots while in specific parking lots at the San Bernardino campus. There are a limited number of hotspots so students will need to fill out a request form to gain access to them. For more information about internet access, visit https://www.csusb.edu/its/support/covid-19-internet-access.
Student software such as Microsoft Office 365, ESET AntiVirus, HETS Virtual Plaza, Adobe Creative Cloud and more will continue to be available for download at https://www.csusb.edu/its/software/student-software.
The library Laptop Lending Program will continue to provide laptops for students to check-out. Students interested in a rental will have to fill out a reservation form at  https://csusb.edu/laptop-checkout. The library will schedule a time and date for pickup before notifying the students of their appointment. Laptops will either be picked up from the Technology Support Center (PL 1108) – The Pfau Library Wedge or at the Palm Desert Campus Library.
More resources are available on the ITS resource page at https://www.csusb.edu/covid-19/resources-virtual-learning-teaching-and-working.
Student webinar event presented by HETS
Students are invited to participate in an HETS webinar to learn how to access the online support services that HETS offers free of charge.
These services include practice tests such as: GRE, MCAT, DAT, LSAT, NCLEX, among other tests. Also, students can download the electronic books and get prepared. This webinar will be via Zoom with capacity for 500 participants to connect live. 
Webinar: Practice graduate tests like: LSAT, MCAT, GRE y NCLEX
Date:    Wednesday, June 10th, 2020 
Time:     11:00 am to 12 noon  
Invited presenter: Hilmaris Santiago, HETS Student Ambassador at UPR Bayamón Campus 
TO REGISTER, complete the form at: https://hets.org/hets-events/student-leadership-corner/. A registration confirmation will be sent with the Zoom link to connect.