Joanna Schwartz, leading expert in police misconduct, to speak at next Conversations on Race and Policing
One of the nation's leading experts in police misconduct will be the next guest on Conversations on Race and Policing, the ongoing series at Cal State San Bernardino.
Joanna Schwartz, UCLA professor of law, faculty director of the David J. Epstein Program in Public Interest Law and Policy and author of "Shielded: How the Police Became Untouchable," will speak at 1 p.m. Wednesday, Nov. 15, on Zoom.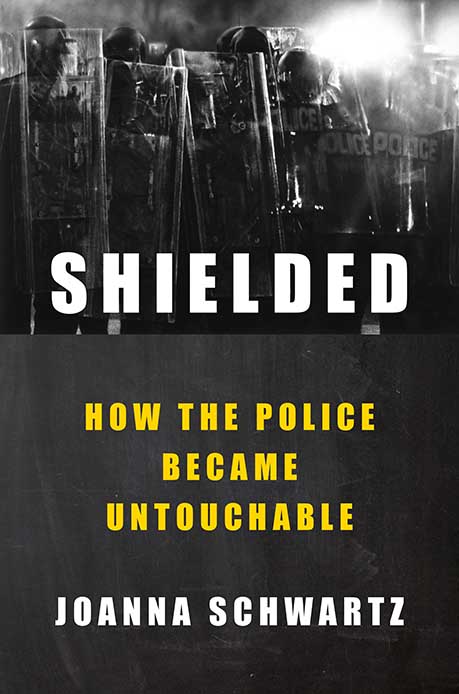 The program, free and open to the public, can be accessed from a PC, Mac, Linux, iOS or Android at https://tinyurl.com/csusb-race-policing.
In "Shielded," Schwartz "exposes the myriad ways in which our legal system protects police at all costs, with insightful analyses about subjects ranging from qualified immunity to no-knock warrants," according to the book publisher's website. "The product of more than two decades of advocacy and research, 'Shielded' is a timely and necessary investigation into why civil rights litigation so rarely leads to justice or prevents future police misconduct."
Conversations on Race and Policing began after the murder of George Floyd on May 25, 2020, and its aftermath. It was the death of Floyd, a Black man, by a white Minneapolis police officer, that sparked widespread protests, calls for reform and revamping of the nation's policing system, difficult and hard conversations on race and racism – and gave birth to Cal State San Bernardino's Conversations on Race and Policing, also known as CoRP.
In subsequent court cases, three other former Minneapolis police officers implicated in Floyd's death were given prison sentences.
The series has featured scholars, journalists, law enforcement officers, lawyers, activists, artists, educators, administrators and others from throughout the nation who shared their experience and expertise on issues related to race and policing.
More than 90 forums have taken place, and video recordings of the sessions are posted online on the Conversations on Race and Policing Lecture Series Archive. 
The next program in the Conversations on Race and Policing series will be at 1 p.m. Nov. 29 and will feature Matthew Guariglia, an Affiliated Scholar in the Institute of Criminal Justice at University of California, Hastings School of Law and the author of "Police and the Empire City: Race and the Origins of Modern Policing in New York."
The series is organized by Matt Patino (CSUSB MA candidate); CSUSB faculty members Mary Texeira (sociology) and Jeremy Murray (history); Robie Madrigal, public affairs/communication specialist for the CSUSB John M. Pfau Library; Michael German, fellow at the Brennan Center for Justice; and community member Stan Futch, president of the Westside Action Group.
For more information, contact Robie Madrigal at rmadriga@csusb.edu or Jeremy Murray at jmurray@csusb.edu.
Also visit the Conversations on Race and Policing webpage.