Diana Aguilar-Cruz, the student representative on the California State University Board of Trustees, visited Cal State San Bernardino recently to meet with students and university administrators, faculty and staff, as well as tour the campus and observe some of its many programs.
As part of her Nov. 1 visit, she also attended the ceremony formally naming the education college the James R. Watson and Judy Rodriguez Watson College of Education.
Gov. Gavin Newsom appointed Aguilar-Cruz to the CSU Board of Trustees on June 1 to a two-year term. The 25-member board adopts regulations and policies governing the CSU system. As a student trustee, she represents the CSU's 477,000 students.​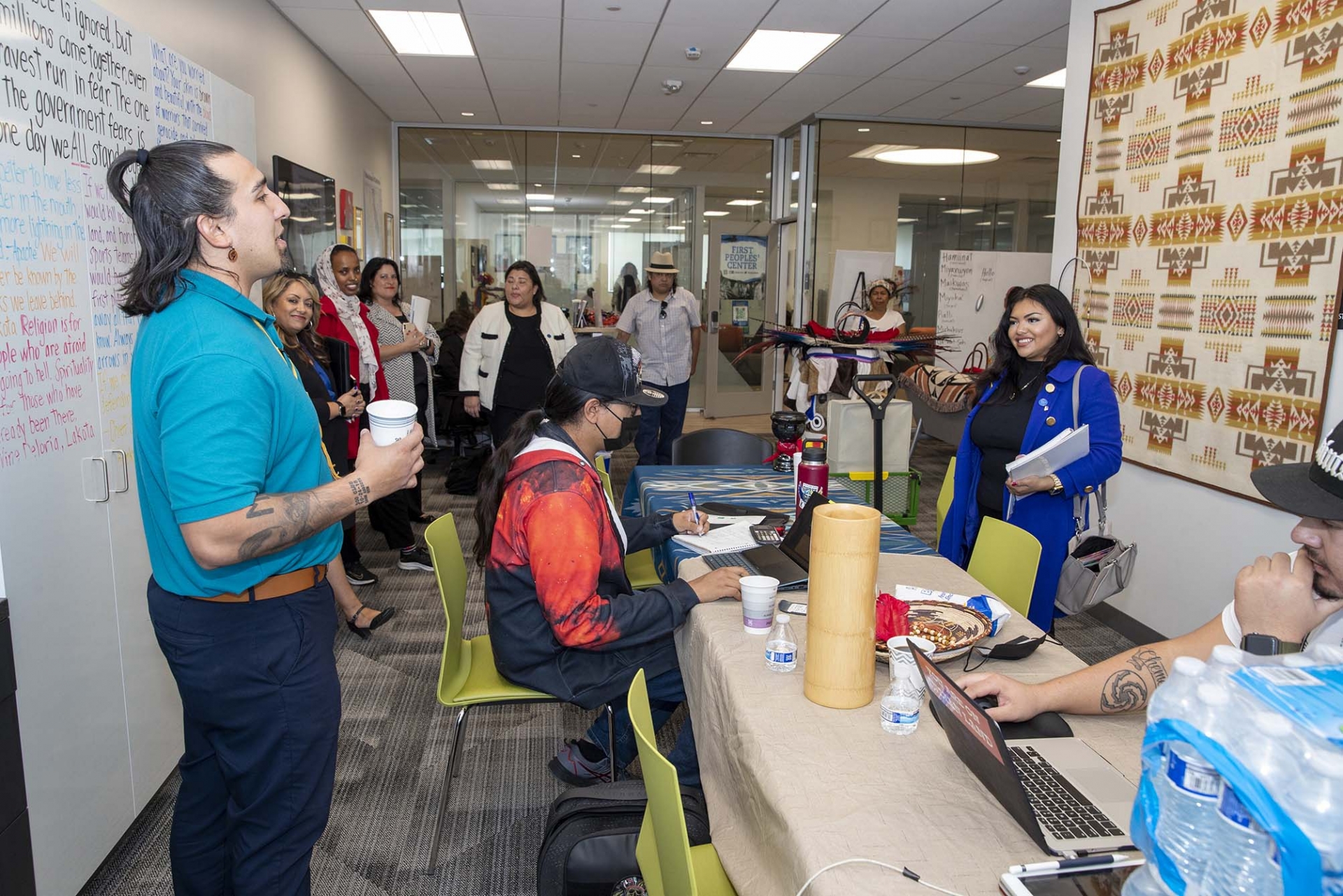 Aguilar-Cruz is a first-generation college student who was born and raised in Mexico City and immigrated to the United States in 2015 as a non-English speaker. Currently, she is a a third-year student at California State Polytechnic University, Pomona, majoring in biology. She served as the Cal Poly Pomona Associated Students, Inc. (ASI) Officer of Academic Affairs from 2021-22. Aguilar-Cruz is also a member of the CPP Pre-Medical Student Association, the Mexican American Student Association and Delta Epsilon Mu, and was a participant in the Cal Poly Pomona Achieve Scholars Program.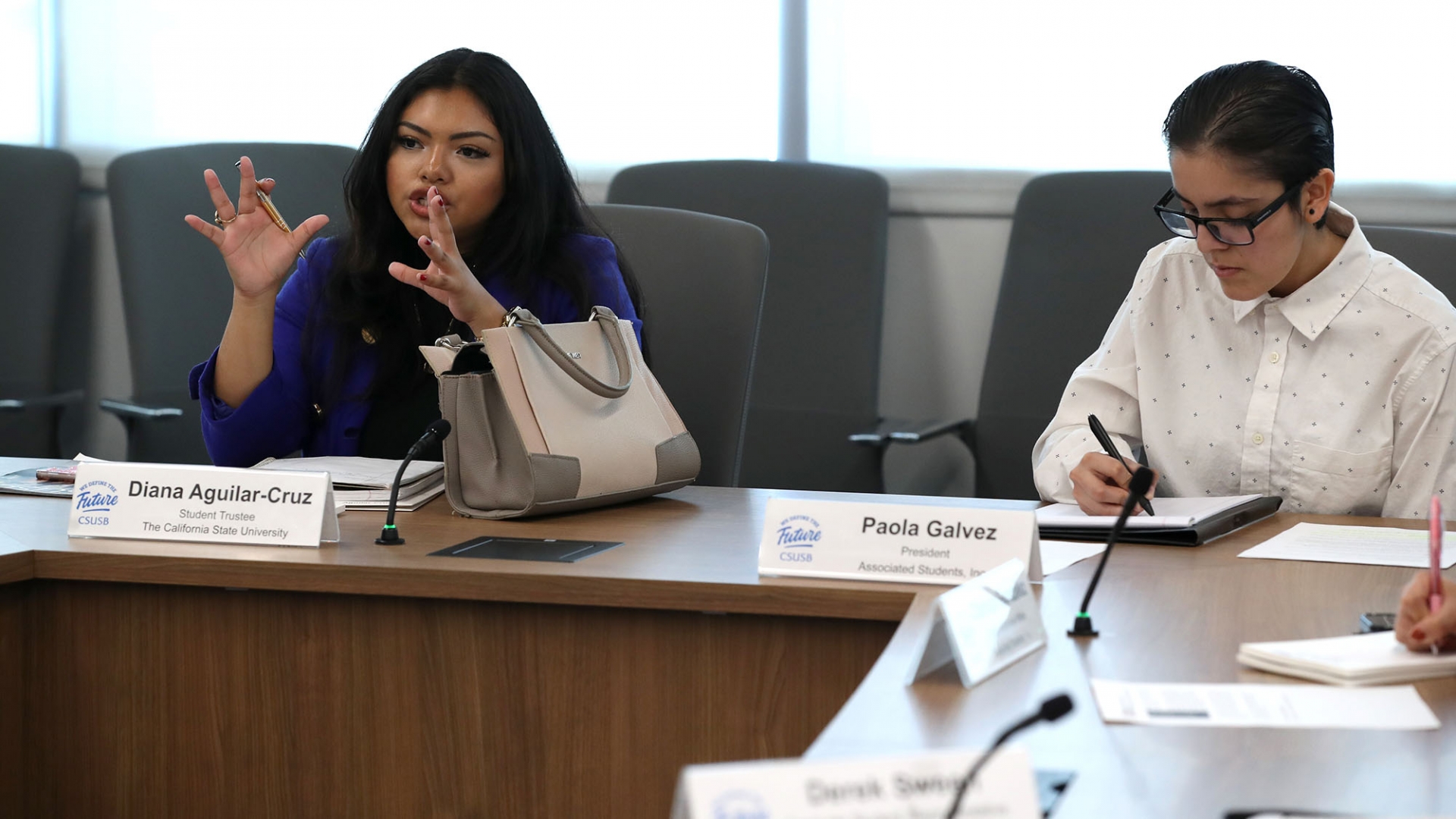 A resident of Baldwin Park, she is also the cofounder of Nezahualcoyotl—a volunteer-based organization aimed at assisting underrepresented students achieve their dreams of obtaining an undergraduate degree or entering the workforce—and has served as a recruitment and social media coordinator for the COPE Health Scholars program and as a student advisor for Hermanas Unidas Inc.
Aguilar-Cruz is currently conducting research on gestational diabetes in underrepresented communities, as well as Alzheimer's disease. Her goal is to obtain an MD in pediatric neurosurgery and a Ph.D. in organic chemistry.​