College of Natural Sciences students and donors celebrate 'Sweet Success'
How sweet it is.
The College of Natural Sciences will host its third annual dessert-themed reception on Thursday, April 21, to recognize its 2021-22 scholarship recipients and the donors who invested in their success.
The 2022 "Sweet Success: A Celebration of the Power of Scholarship" reception is intended to highlight the academic achievements of students who received scholarships, as well as the private, institutional and company donors who have generously provided financial support. The on-campus event, which will also have a virtual component, is billed as a way for donors to meet the students who have benefitted from their generosity and for scholarship recipients to thank the donors for their support.
"Student success is to the No. 1 priority for our college, and every one of us is committed to it," said Sastry G. Pantula, dean of the college. "I am very pleased for this opportunity to honor our hard-working students and our generous donors who invest us to make that success a reality. This will definitely be a sweet occasion."
Attendees will also include members of university leadership, students' family members, CNS faculty, and representatives from philanthropic and corporate organizations, such as Edison International, which annually funds dozens of scholarships for students majoring in science, technology, engineering, and mathematics (STEM) fields.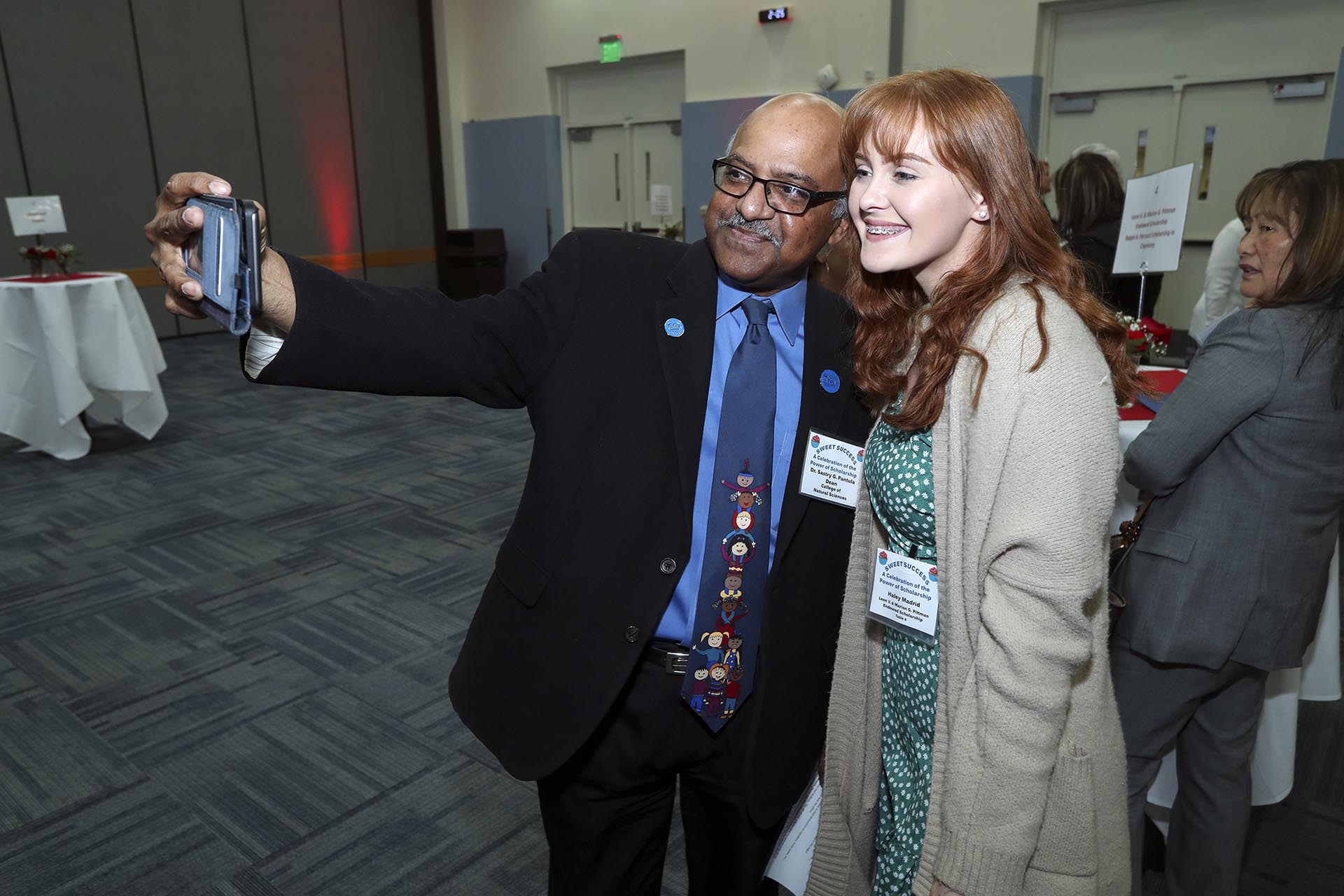 "Scholarships are critical to our students' science education," Pantula said. "By helping to cover the cost of tuition, textbooks, and other related expenses, our students can focus on their studies, on their research, and on their passion for a science career."
Sweet Success is being organized by the college in partnership with the Office of Philanthropic Giving. Some elements of the program will be live, others will be pre-recorded, and others via Zoom, to accommodate students and donors who are unable to attend in person.
Highlights of this year's event include:
Welcome remarks from Pantula and Adrian Paul Stevens, associate vice president for philanthropic giving.

Student keynote speaker and mathematics major Cynthia Galindo-Guerrero. Galindo-Guerrero was named on the 2020-2021 Annual Dean's List for earning a 4.0 GPA for an entire academic year, and she was named the 2021-2022 Department of Mathematics Outstanding Undergraduate Student of the Year.

A donor keynote address by a representative from Edison International, which supports the campus Edison Scholars program.

A special video presentation consisting of video messages from student recipients, similar to the

2021 CNS Sweet Success video presentation

.
"This will be a wonderful event, and I am very excited to see our students and donors gather together with our CSUSB community," Pantula said. "We will celebrate academic achievement. We will celebrate the act of giving. Together we will celebrate student success – the sweetest success there is."