Joe Gutierrez | CSUSB Office of Strategic Communication | (951) 236-4522 | joeg@csusb.edu
CSUSB formally opens Santos Manuel Student Union North
Cal State San Bernardino celebrated the official grand opening and ribbon-cutting ceremony of the Santos Manuel Student Union North, the three-story, 120,000 square-foot, $90 million expansion of the Santos Manuel Student Union on Thursday, March 17.
"I am so excited that this long-awaited day has arrived and I can formally introduce you to this tremendous addition enhancing the vibrant student life of CSUSB's San Bernardino campus," said university President Tomás D. Morales to the more than 500 people in attendance.
The SMSU North consists of a multi-purpose ballroom, which is twice the size of the existing SMSU Conference Center formerly known as the Events Center, an eight-lane bowling alley and game room, a pub, food service and retail space, collaborative spaces for student organizations and support centers, and the Coyote Bookstore.
The overall SMSU, which consists of three buildings – SMSU North, SMSU South and SMSU East – is one of the largest building complexes in the 23-campus California State University system named for an indigenous leader, Santos Manuel (Paakuma' Tawinat), Kiika' of the Serrano Indians, Yuhaaviatam Clan, who in 1866 led his people to safety following a 32-day campaign of genocide against Native Americans in San Bernardino County. The namesake of the San Manuel Indian Reservation, he is recognized as a community builder who worked to secure lasting peace while defending the sovereignty of his Tribe during a tumultuous period of California's history.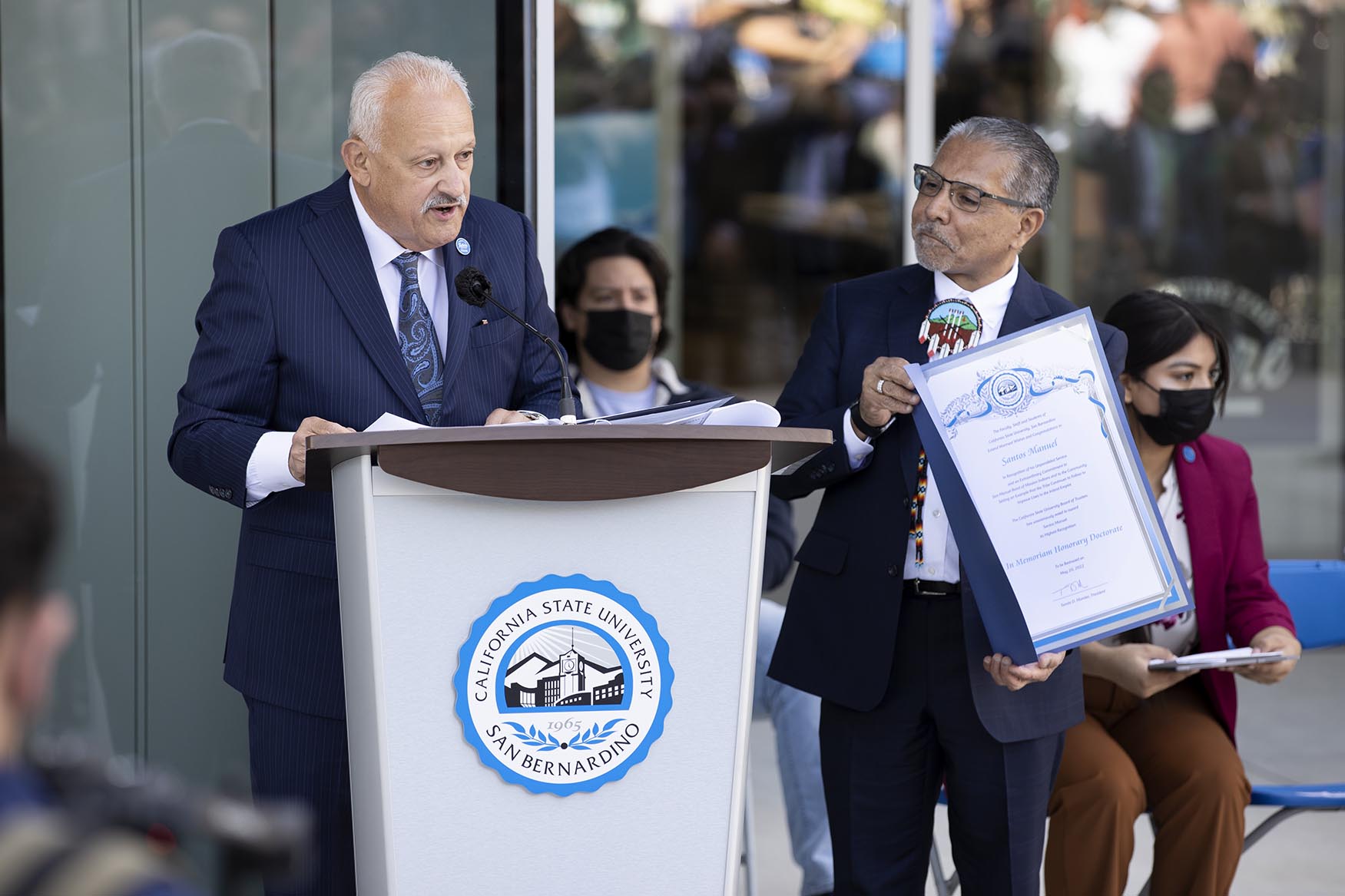 Morales also announced that CSUSB will award an In Memoriam (Posthumous) Honorary Doctorate in Humane Letters to Santos Manuel at its spring commencement in May.
"I am pleased to publicly announce that the Board of Trustees of the California State University and CSUSB will be honoring Santos Manuel with an In Memoriam, or posthumous, honorary doctorate in humane letters at our spring commencement exercises," Morales told the more than 500 attendees at the grand opening. "I am grateful that we can lift up his name in this way through the highest honor available in the CSU."
San Manuel Chairman Ken Ramirez thanked Morales.
"When I see this place so full of life, I feel as if I am in the presence of my great-great grandfather Santos Manuel … who was first and foremost a community builder," said Ramirez. "Now, with this expansion, the Santos Manuel Student Union stands as one of the largest building complexes in the Cal State system named after a tribal leader."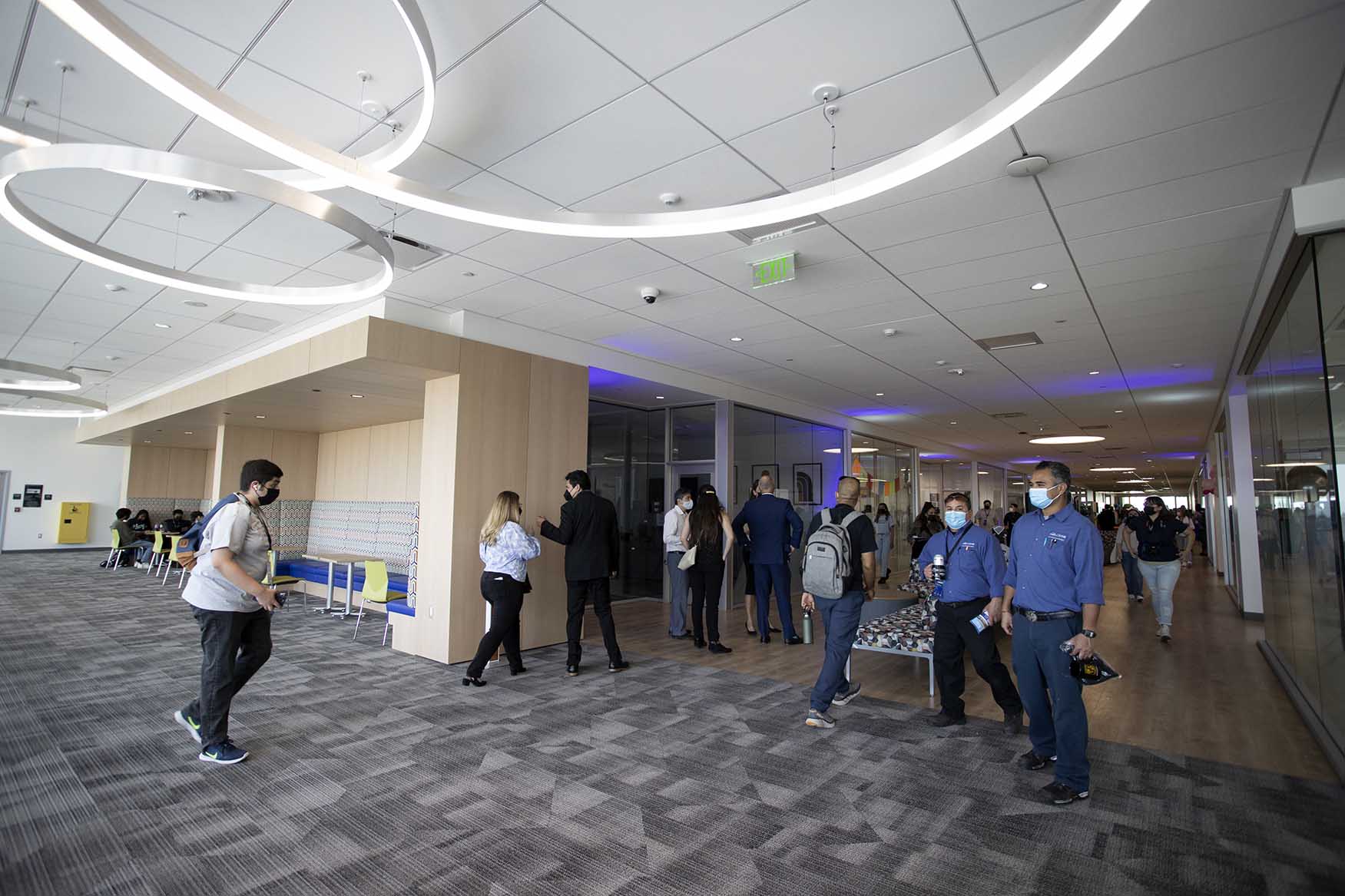 Earlier, Morales thanked members of the San Manuel Band of Mission Indians for their various endowments to the university since 2003, which continue to support and bolster CSUSB students' success.
The contributions include:
The San Manuel Scholarship Endowment has contributed toward 128 scholarship opportunities totaling $559,000.  

Of those 128, 72 students have been provided the opportunity of a renewable scholarship award of over $4,000. Of those 72 award recipients, 69 have successfully graduated and three remain active in their programs, on track to graduate in 2022 and 2023.  

The San Manuel Endowment financially contributed toward multiple academic achievements including: 71 BA/BS degrees, 21 master's degrees, 16 specialized certifications and two doctoral degrees.

The separate San Manuel Internship Endowment has provided $174,000 in internship funding to 43 students. These individuals have played a central role in the cataloging and digitization of Native American archival collections. Of those 43 students, 42 have received their degrees.  

The San Manuel Diversity Endowment has allowed CSUSB and the SMSU to make great strides in presenting cultural programs to our students and the community, providing over $870,000 to date.
Ramirez said the San Manuel Band of Mission Indians' work and philanthropy came from Santos Manuel.
"Part of my great-great grandfather's legacy was all about community work. Be resilient as to who we are as a people. Bring our families along, but look at the world in a way that color doesn't matter. Color does not matter to us," Ramirez said. "What matters to us is the ability to raise our community up."
Steve Relyea, the acting chancellor for the California State University system, praised the tribe for the longstanding support of CSUSB and their efforts to help Native American students.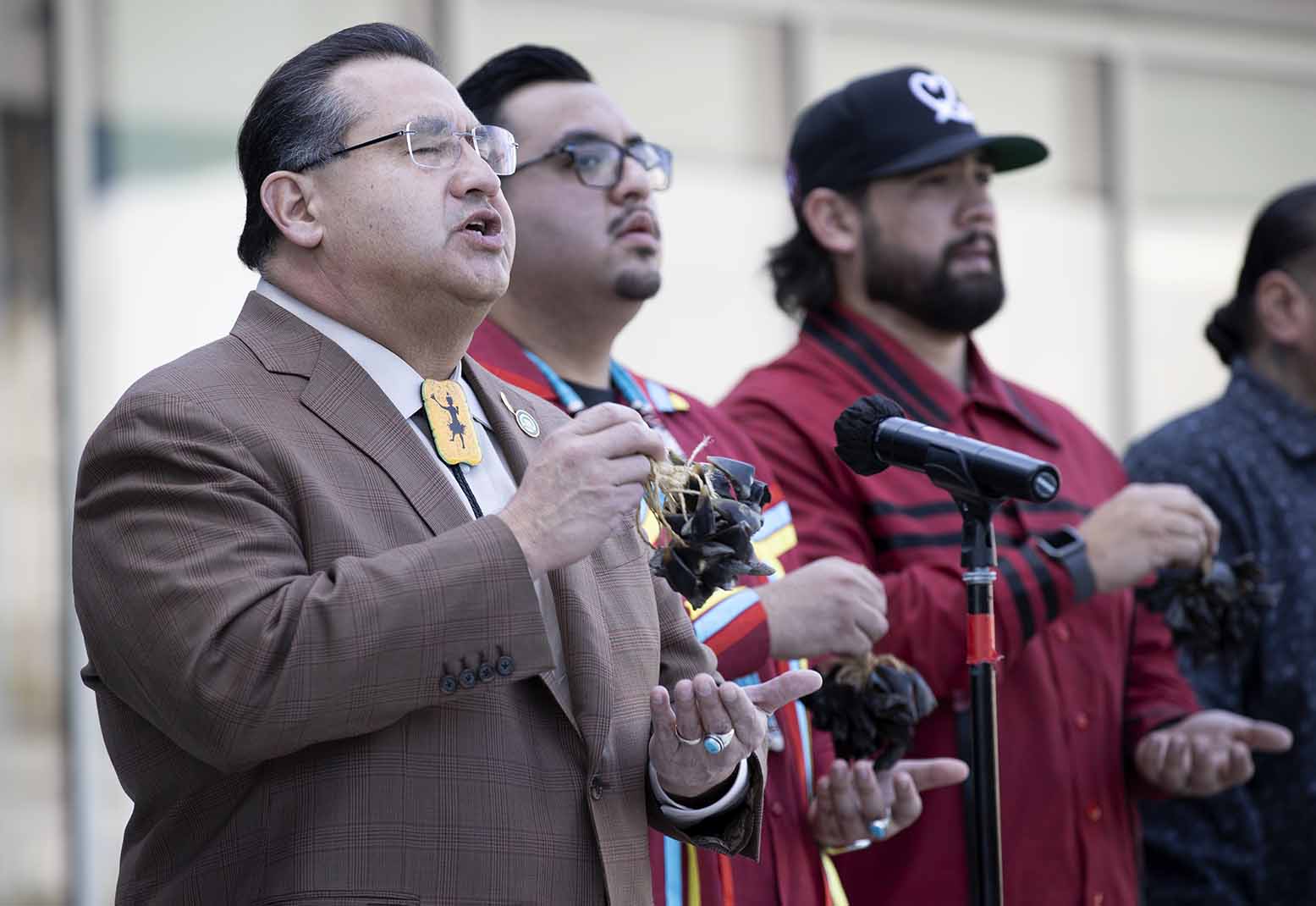 Other speakers included Daisy Ramos, CSUSB Associated Students Inc. president; Paz Olivérez, vice president for student affairs; Sam Sudhakar, vice president of Information Technology Services and acting vice president for administration and finance along with closing remarks from CSUSB student Julia Ruiz, who serves on the Santos Manuel Student Union Board of Directors.  The ribbon-cutting to the SMSU North concluded the ceremony and was followed by live music, food, tours of the building, games, free bowling and other activities for attendees.
For more information, visit the Santos Manuel Student Union website.