Joe Gutierrez | CSUSB Office of Strategic Communication | (951) 236-4522 | joeg@csusb.edu
College of Education to be named for philanthropists James and Judy Rodriguez Watson
The Cal State San Bernardino College of Education will be named after longtime college and CSUSB supporters, philanthropists James and Judy Rodriguez Watson, who pledged a transformative gift of $8.4 million to the university.
The newly named James R. Watson and Judy Rodriguez Watson College of Education is expected to be formally approved by the California State University Board of Trustees during its January 2022 meeting.
CSUSB President Tomás D. Morales praised the Watsons for their generosity and commitment to higher education.
"Cal State San Bernardino is truly blessed to have our College of Education named after Jim and Judy Rodriguez Watson. They are good friends and longtime dedicated supporters especially in their efforts in education, student literacy and student art," said Morales. "The life experiences that they have brought to support CSUSB have truly benefitted our students, our campus and ultimately the communities we serve."
Dean Chinaka DomNwachukwu said the Watson's efforts in the College of Education show their dedication to student achievement.
"One only has to see the great work being done at the Watson & Associates Literacy Center to help K-12 students improve their reading, listening and writing skills to know that Jim and Judy are committed to helping students succeed," DomNwachukwu said. "When I arrived here in 2019, it was my good fortune to have them as such strong supporters of the College of Education."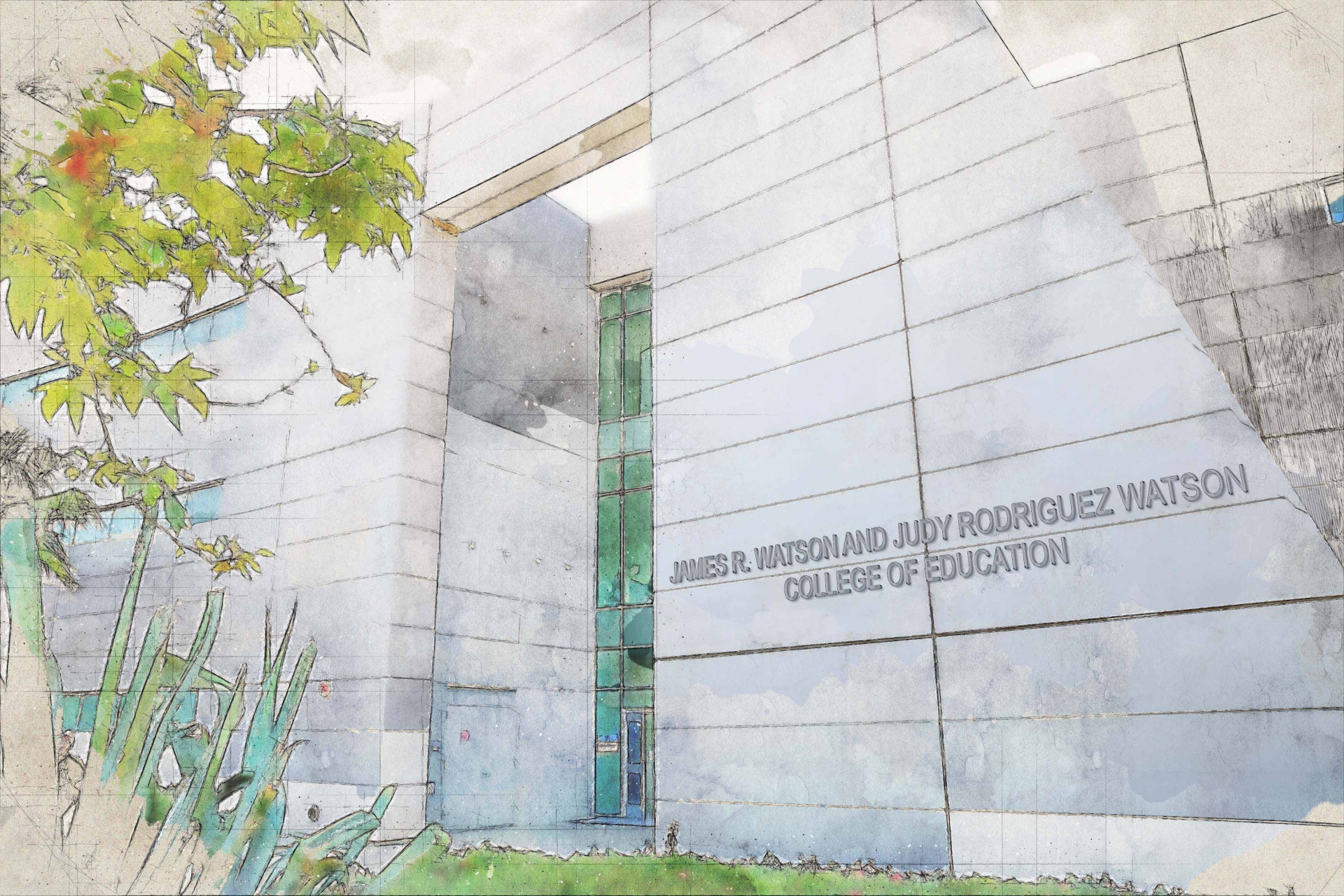 Robert J. Nava, the vice president for University Advancement, added that the naming of the James and Judy Rodriguez Watson College of Education is only the fourth college of education to be named in the California State University System.
The Watsons' transformative gift will support student scholarships and establish a new Center for STEM Education. The STEM Center will be the hub for outreach to K-12 students in the region and will include a Model STEM Exploratorium and a teacher residency program, said Nava. The gift will also support Project Impact, a new program in the college to recruit and prepare teachers to serve underrepresented students in public schools. Funds will also be used to enhance the Watson Literacy Center's efforts in the Inland Empire.
"The Watson Literacy Center has made a significant impact in San Bernardino and Riverside counties, and, with the added investment, it will continue to open doors for students to a new world of wonder and learning," said Nava.
"Judy and I are honored to make this gift to support the College of Education at California State University, San Bernardino," said James Watson. "We are passionate about education, and we are especially proud of the significant impact that the university is making in the Inland Empire by providing access to higher education and training for our future teachers, leaders and workforce. Education opens doors for students to a new world of wonder and learning, and we are delighted to support this mission."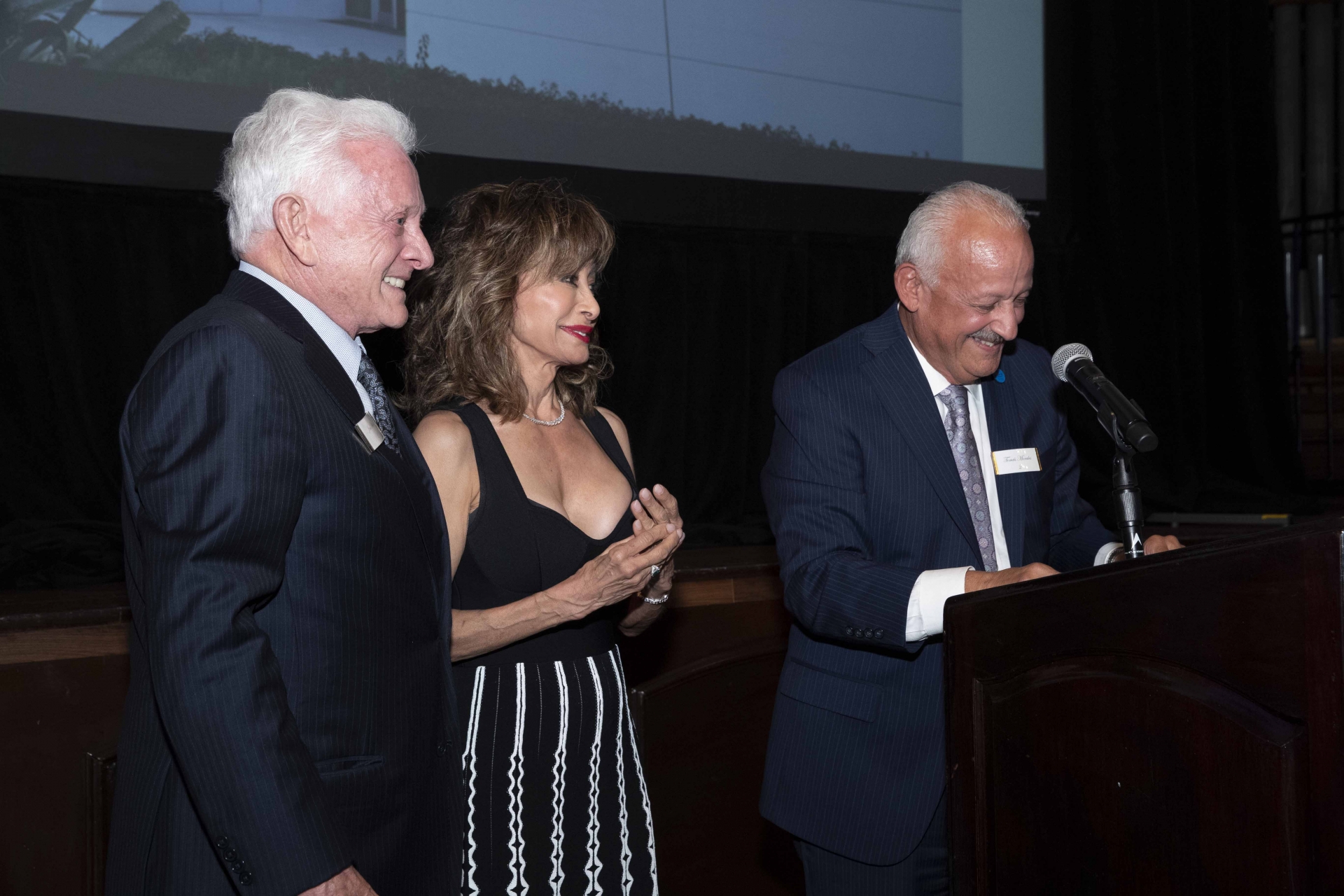 Since 2003, the Watsons have been contributors to and advocates for CSUSB, in particular for the College of Education and its literacy center. Their leadership and fundraising skills sparked CSUSB to ask them to serve as co-chairs of the College of Education's capital campaign. The Watsons enabled CSUSB to enhance the then new education building and its programs, as the campaign raised more than $3 million. The Watsons also contributed the lead gift to the campaign. In recognition, the building's student services center was named for them.
James "Jim" Watson worked as a real estate appraiser before launching his own company in 1972. As president and chief executive officer of J.R. Watson & Associates, a private commercial real estate firm based in Seal Beach, he has developed shopping centers, residential and master-planned mixed-use projects. Jim Watson is a former chair of the board of the CSUSB Philanthropic Foundation (2012-2013), where he has also been a member of the executive committee and board of directors. Cal State San Bernardino awarded him an honorary doctorate of humane letters in 2010.
Judy Rodriguez Watson, who serves as senior vice president alongside Jim at J.R. Watson & Associates Development Corporation, is an ardent supporter of education and the arts. Judy was born and raised in Los Angeles, but her connection to Latino culture was nurtured early in her childhood. Her father, who was born in Veracruz, Mexico, would take her mother, three sisters and her on a two-week visit each summer to cities in Mexico. Passionate about education, in 2011, Judy served as honorary chair for the Latino Education and Advocacy Days (LEAD) summit at CSUSB and was affectionately termed, "La Madrina de Honor," or honorary godmother. She was awarded an honorary doctorate of humane letters in 2015.
The Watsons are also dynamic proponents of public art in San Bernardino and have been instrumental in partnering with the city to display CSUSB student art citywide. They have provided funding to the university's Coyote Conservatory, a performance arts outreach project led by CSUSB's theatre arts department.
The James and Judy Rodriguez Watson College of Education is the second college to be named after a CSUSB supporter. In July 2016, the CSUSB College of Business was renamed the Jack H. Brown College of Business and Public Administration to honor businessman and philanthropist Jack H. Brown.