Perspective of Native American journalists covering Black Lives Matter news topic of Nov. 16 program
 The coverage of protests and related topics following the death of George Floyd by a Minneapolis, Minn., police officer recently earned National Native News accolades from the Native American Journalists Association.
The national news network spotlighted the Native community standing with the Black Lives Matter movement, recognizing similarities both experience with police and the U.S. justice system.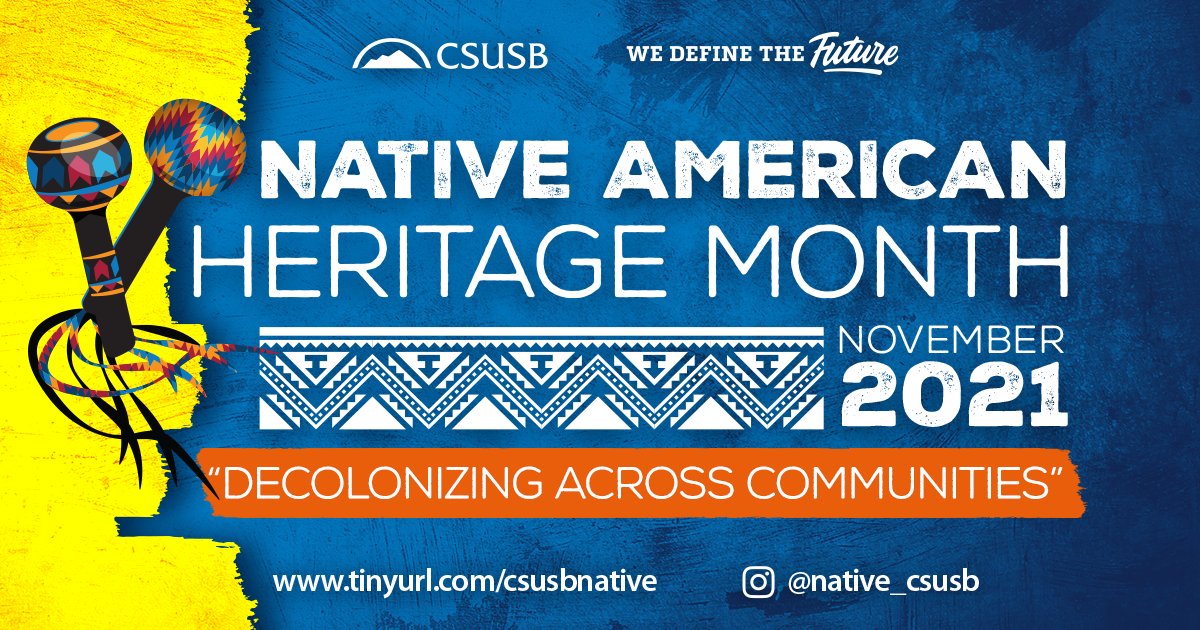 "National Native News and Black Lives Matter" will be presented by award-winning journalists Antonia Gonzales (Navajo) and Rhonda LeValdo (Acoma Pueblo) at the next Conversations on Race and Policing, set for 1 p.m. Tuesday, Nov. 16, on Zoom.
The program is open to the public and can be accessed from a PC, Mac, Linux, iOS or Android at https://csusb.zoom.us/j/97960458784.
Gonzales and LeValdo were honored earlier this year by the Native American Journalists Association for their coverage of events and issues related to the death of Floyd in May 2020 while working for National Native News, whose reports can be heard in the Inland Empire on KVCR FM.
Gonzales is an anchor and producer for National Native News, and also a correspondent for New Mexico InFocus for New Mexico PBS. She is the creator, host and producer of the special series, Alaska's Native Voice, and recently served as guest host of Native America Calling.
LeValdo is a journalist and professor in media communications at Haskell Indian Nations University, host for Native Spirit Radio 90.1 FM-KKFI Kansas City, and freelancer for National Native News and Native News Network. LeValdo is also a past president of the Native American Journalists Association and currently sits on the board of directors for Indian Country Today.
Conversations on Race and Policing, also known as CoRP, began in the aftermath of the May 25, 2020, death of George Floyd while in the custody of four Minneapolis, Minn., police officers. A video of the incident posted on social media led to widespread protests, the firing of four police officers, the arrest and conviction of one officer on a second-degree murder and related charges, the other three on charges of aiding and abetting second-degree murder – and a spotlight worldwide on race and policing.
The series has featured scholars, journalists, law enforcement officers, lawyers, activists, artists, educators, administrators and others from throughout the nation who shared their experience and expertise on issues related to race and policing.
More than 50 forums have taken place, and video recordings of the sessions are posted online on the Conversations on Race and Policing Lecture Series Archive.
The series is organized by CSUSB students Marlo Brooks, Zoralynn Oglesby, Evelyn Jimenez, Jade McDonald, Jaime Castro and Connie Cornejo; Mary Texeira, CSUSB professor of sociology; Jeremy Murray, CSUSB associate professor of history; Robie Madrigal, public affairs/communication specialist for the CSUSB John M. Pfau Library; and community member Stan Futch, president of the Westside Action Group. 
For more information, contact Robie Madrigal at rmadriga@csusb.edu or Jeremy Murray at jmurray@csusb.edu.
Also visit the Conversations on Race and Policing webpage.