CSUSB welcomes Coyotes and community to annual Homecoming Bash
After a weeklong celebration of daily activities, Cal State San Bernardino concluded its Homecoming Week by welcoming alumni and the community to campus with the highly anticipated Homecoming Bash on Oct. 16.
"Homecoming 2021 was a resounding success, engaging more campus departments and students than ever before," said Crystal Wymer-Lucero, director of Alumni Relations. "Alumni, faculty, staff, students, parents, prospective students and their families, and the community were delighted to be back on campus and celebrate #YotesComeHome. This was a culmination of a weeklong series of events held by partners across campus."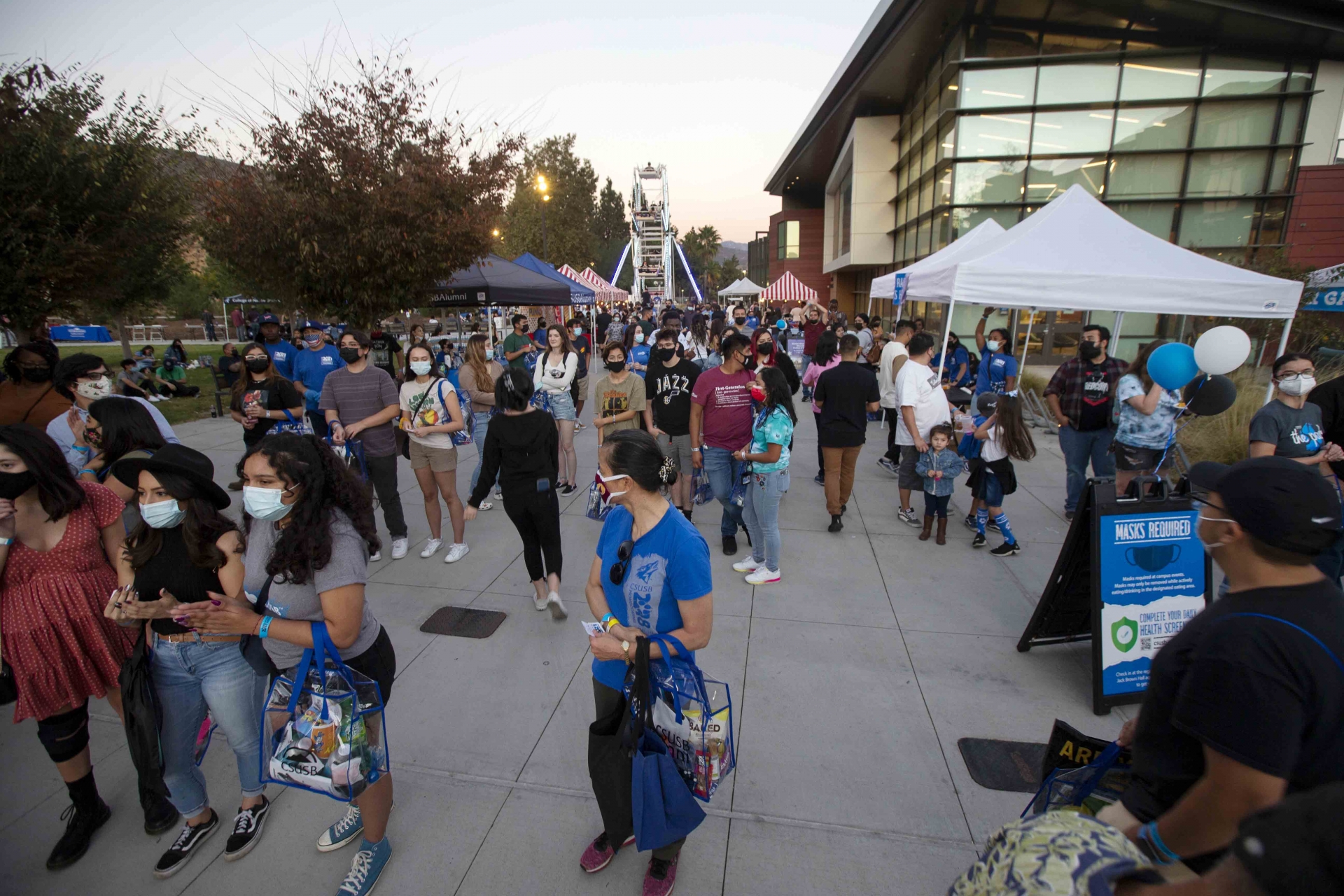 The Bash offered live entertainment, music, food, games, prizes, department tables, alumni chapter mixers, a kids and student zone, and more. Attendees were also able to participate in a campus tour and join the Homecoming College Resource Fair, where CSUSB's colleges showcased their various departments.
"Many alumni praised the ability to take a tour and see new buildings on campus and the vibrant community," said Wymer-Lucero.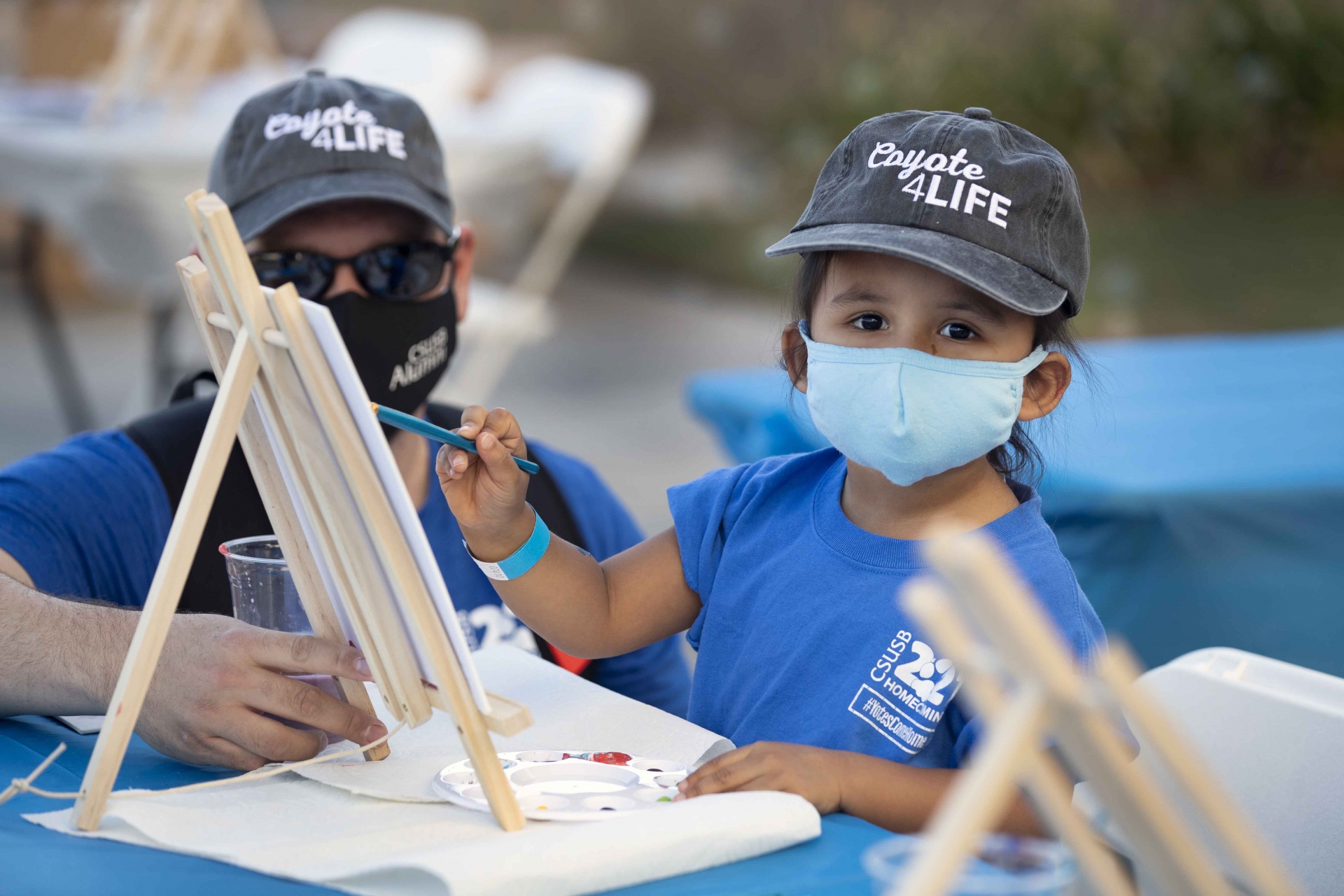 According to Wymer-Lucero, early survey responses showed that overall, people were "satisfied" or "very satisfied" with the event registration process, communication, layout, venue, food and activities, and 96% said they would attend in the future.
After the Bash, visitors had the opportunity to watch CSUSB's women's volleyball match versus rival Cal Poly Pomona, where the Coyotes beat the Broncos in four sets, 3-1. This victory was volleyball coach Kim Cherniss' 700th career win.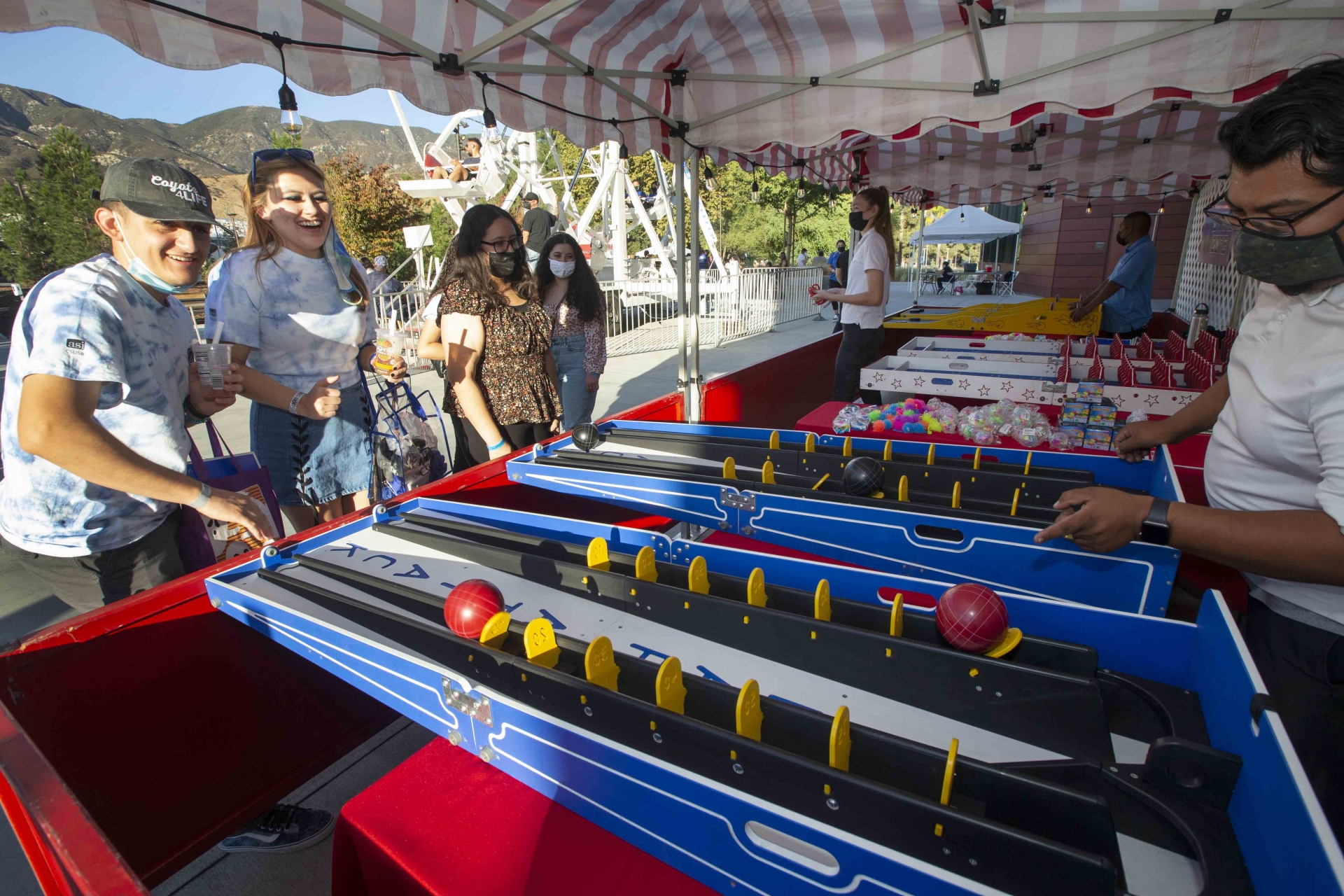 An NCAA Division II Championship ring ceremony and banner unveiling took place right before the match. The alumni from the 2019 volleyball championship team, special guests of athletics, CSUSB President Tomás D. Morales, and vice president of Student Affairs Paz Olivérez attended the ceremony.
Later in the evening, attendees were invited for stargazing at the university's Murillo Family Observatory.