CSUSB holds series of events in March to celebrate Womxn's History Month
Cal State San Bernardino will honor the courage, accomplishments and triumphs of womxn throughout the years when the university celebrates Womxn's History Month in March with a number of virtual events under the theme "Meeting at the Intersections: What's HERstory."
To help launch the celebrations, a special welcoming event, Womxn's History Month Welcome and Trivia, will be held on Tuesday, March 2, from noon to 1 p.m. by the Womxn's History Month Planning Committee and the Santos Manuel Student Union Women's Resource Center (SMSU WRC). Register at the event site.
The term "womxn" is used as an objection to the patriarchal idea that womxn are an extension to men and the inclusion of all womxn go beyond just cis-women.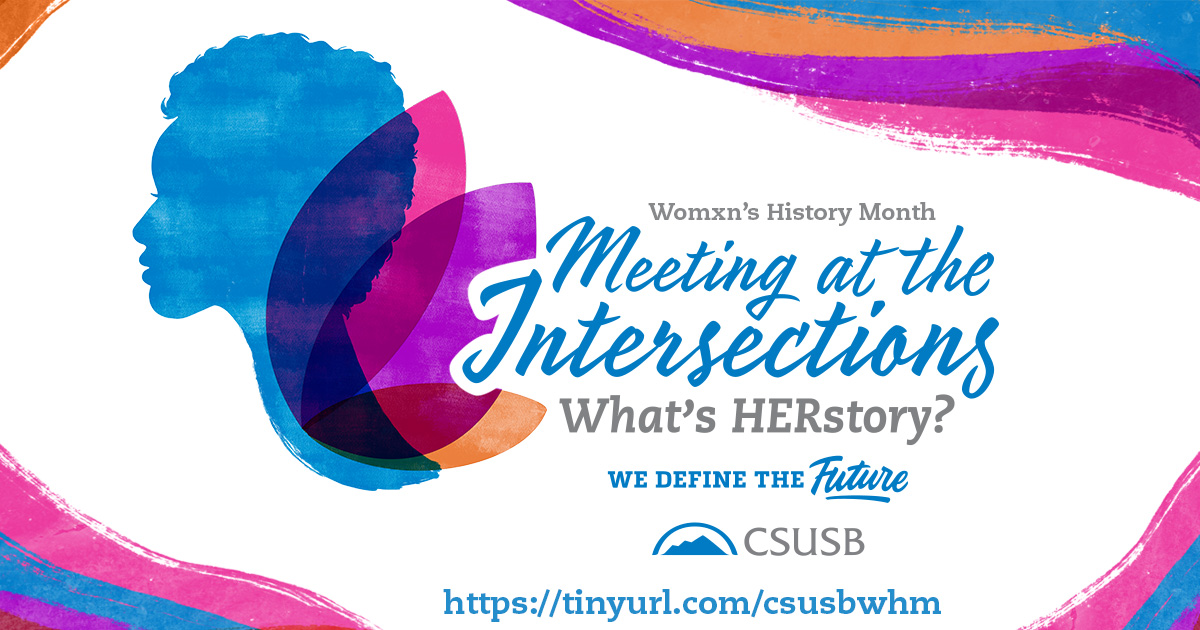 The CSUSB events for Womxn's History Month include:
For more information and updates visit the CSUSB Womxn's History Month Programs webpage.