National Nurses Week at CSUSB
In honor of National Nurses Week, May 6-12, CSUSB would like to thank our nursing faculty and students for their dedication and hard work, which is especially evident in this time of the coronavirus pandemic.
Below are some of the examples of the CSUSB nursing staff and students helping others.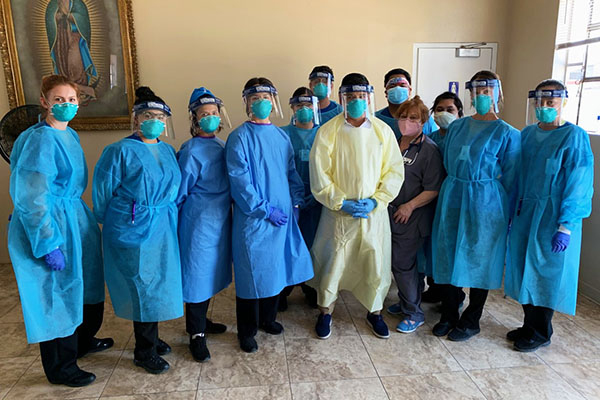 Nursing students from the CSUSB Palm Desert Campus, led by their instructor Diane Vines and working alongside U.S. Rep. Raul Ruiz – who is also a physician – did pre-screening and follow-up calls for 200 migrant farm workers in Mecca as part of the Coachella Valley Volunteers in Medicine's effort to provide free COVID-19 testing.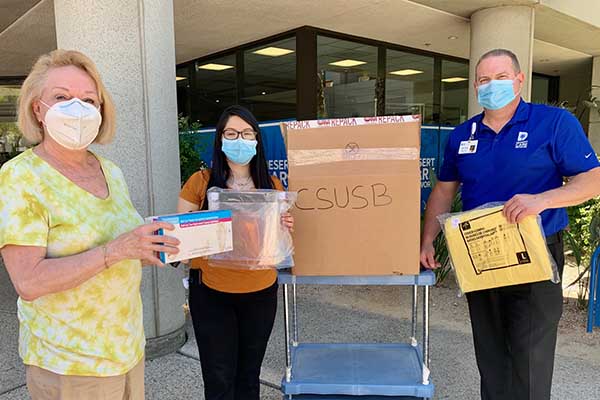 The PDC nursing students, in their continuing efforts as part of the street medicine efforts for the homeless and unsheltered people in the Coachella Valley, received a donation of much-needed Personal Protective Equipment (PPE) from Desert Care Network. The equipment, which includes N-95 masks, gowns and gloves, will be used by the nursing students to provide healthcare services to homeless and unsheltered people at Well in the Desert's free lunch programs with UC Riverside School of Medicine.
The CSUSB nursing, kinesiology and biology departments donated 36 boxes of gloves, 35 isolation gowns, 60 masks and seven N95 masks to the Kaiser Permanente Medical Center emergency room in Ontario.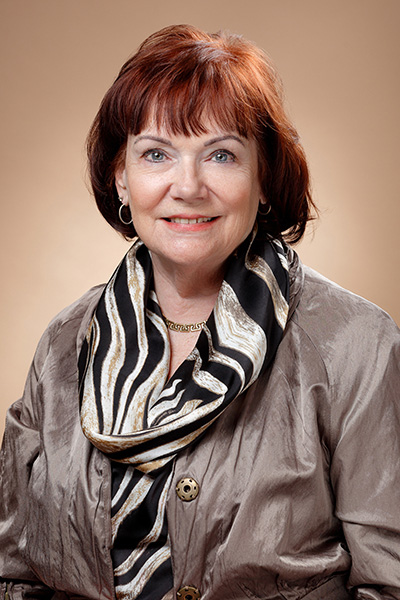 Mary Anne Schultz, a professor in the CSUSB Department of Nursing, was to serve on a statewide group of health professionals, scientists and community activists to guide California's Initiative to Advance Precision Medicine (CIAPM). Schultz, who is also an informaticist, will serve as the sole registered nurse on the 11-member advisory council, which will support patient-focused research demonstration projects and connect health and medicine stakeholders across the state.
Last year, the PDC Nursing Program received a nearly $63,000 grant to strengthen street medicine efforts for the homeless and unsheltered people in the Coachella Valley. The grant from the Caldwell-Weiss Trust, which is operated through Morgan-Stanley, will be used to support faculty oversight and supervision of CSUSB nursing students at various street medicine sites, the engagement of nursing students at all degree levels to assist in completing clinical or volunteer hours through the street medicine program, the collection of data, and the purchasing of equipment and supplies.
National Nurses Week celebrates the major role nurses have had in healing humanity – from war, disease, poverty, starvation, a job they continue to steadfastly do as they have always done – care for the ill, the injured, the infirm and the dying.
This year, honoring nurses is more important than ever. They are risking their lives on the front line every day, helping fight the coronavirus pandemic. National Nurses Week begins each year on May 6 and ends on May 12, Florence Nightingale's birthday, the founder of modern nursing.