COVID-19 Update
For the 2022-2023 membership year,  OLLI is offering classes in two formats: Online Only and  In-Person Only.  Daily Health Screens will no longer be required to access campus facilities or events. Use of face coverings will be optional in all areas on campus. COVID testing for non-vaccinated community members will no longer be required. On-campus COVID testing will no longer be available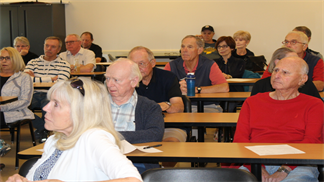 Keep learning with fascinating courses!
At OLLI, you'll find a wide variety of stimulating courses to keep you engaged intellectually, challenge your thinking, and build your knowledge. There's something for everyone.
Enjoy fun activities and make new friends!
One of the benefits of OLLI membership is the many free lectures, films, concerts, and other activities. You'll enjoy interesting programs and make wonderful new friends.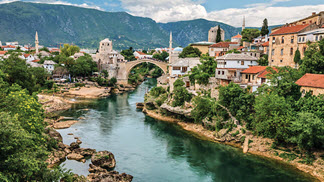 Traveling with OLLI is fun and easy!
OLLI is the perfect partner to combine your love of learning with your love of travel. Come and explore great adventures around Southern California, across the U.S., and abroad.
Become a member of OLLI today!
OLLI membership gives you access to a variety of fun programs and events throughout the year. Your annual membership runs from July 1 through June 30 and includes a parking permit. Then choose the courses you want to take and pay by the course. Membership is a great value!
Read More About OLLI Membership
Watch our video to learn more about OLLI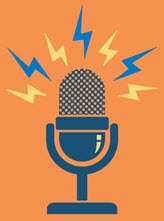 IN CONVERSATION: The Voices of OLLI
Check out our OLLI podcast to listen in on a variety of fun conversations between OLLI instructors, members, and staff - each about 20 minutes long. 
Upcoming Events
There are no scheduled upcoming events at this time.