Health Equity Internship Program
The Health Equity Internship Program, while originally part of the Pathways program was re-established in 2018 by Dr. Monideepa B. Becerra, to provide current CSUSB students opportunity to participate in hands-on application-based learning experience related to public health and related fields, focused primarily on addressing health disparities and equity in the Inland Empire through policy, advocacy, and community service.
Recruitment for interns occur via notifications sent to program coordinators.
Current interns:
Lizette Flores (undergraduate). Project: Tobacco control policies in CA.
Laura Rebolledo (graduate). Project: Health outcomes of FHS/SHS/THS.
Nat Ramirez (undergraduate). Tobacco use and sexual/gender minority disparities.
Purna Patel (graduate). Student perception of SHS/THS risk.
 
The following students worked with Dr. Benjamin J. Becerra as preceptor and Latino Caucus for Public Health as the site for internship. Student names and primary internship tasks are listed below.
Jennifer Miranda, Accounting
Maylen Jackson & Karina Corral, Fundraising
Danielle Montoya, Strategic Planning
Cristina Gutierrez, Budget
Jorge Belmonte, Public Health Management
The following students interned at CHE  under various leaders as preceptors, and primary internship tasks are listed below.
Samantha Gahol
Primary preceptor: Benjamin Becerra
Co-preceptor: Paulchris Okpala
Tasks: Social Media and Marketing; Creating and Updating Policies and Guidelines for CHE
Princess Jackson
Primary preceptor: Benjamin Becerra
Tasks: Migrating to Microsoft Teams; Developing a Diversity, Equity and Inclusion (DEI) toolkit for research
Anna Smith
Primary preceptor: Benjamin Becerra
Tasks: Membership maintenance; CHE Compliance report
Miguel Zepeda
Primary preceptor: Benjamin Becerra
Tasks: Developing a TRC (Teaching Resource Center)-CHE Summer Workshop Initiative on DEI
Melissa Del Rio
Primary preceptor: Benjamin Becerra
Co-preceptor: Monideepa Becerra
Tasks: Develop health communications materials regarding resources for college students who are food/housing insecure
Certificate in Health Equity
The Certificate in Health Equity is an interdisciplinary academic credential that provides a background in the social and behavioral determinants of health. Those who complete the certificate will have enhanced skills and knowledge to enable them, as citizens in their communities, to generate health equity and reduce health disparities.
Courses in this program are designed to:
Prepare graduates to participate in community planning and action.
Affect community social, political, and economic factors that affect the way people live, their consequent chance of illness, and their risk of premature death.
Advance the capacity of local organizations to tackle the root causes of health inequities through action, their organizational structure, policy and law.
Help students to engage in research that will enhance the understanding of the causes, processes, consequences and prevention of health disparities.
Enhance career opportunities for students.
Prepare students for graduate school applications and scholarship opportunities.
Meet alumni of the certificate program!
Abigail Marie Lopez received a bachelor's degree in Public Health Education in 2016 and graduated with a master's in Public Health- Community Health Education at Cal State University, San Bernardino in 2018. She decided to further her career and pursue a master's to develop her analytical and professional skills as well as integrate student research activities for ongoing learning. Abigail's first internship was at Dignity Health Community Hospital of San Bernardino Health Education Center where she had hands-on experience developing and implementing health education projects tailored to the community. She also worked for the Health Science department conducting research on maternal and fetal outcomes in relation to mental health status. Abigail got CHES certified in October 2019, which has enhanced her current position as a Program Associate for Riverside Community Health Foundation. Some of her roles and responsibilities include program coordination and data management. Her passion for helping people is what led her to pursue a career in the health education field. The idea that prevention is stronger than any cure embodies all that she stands for as a professional in Public Health.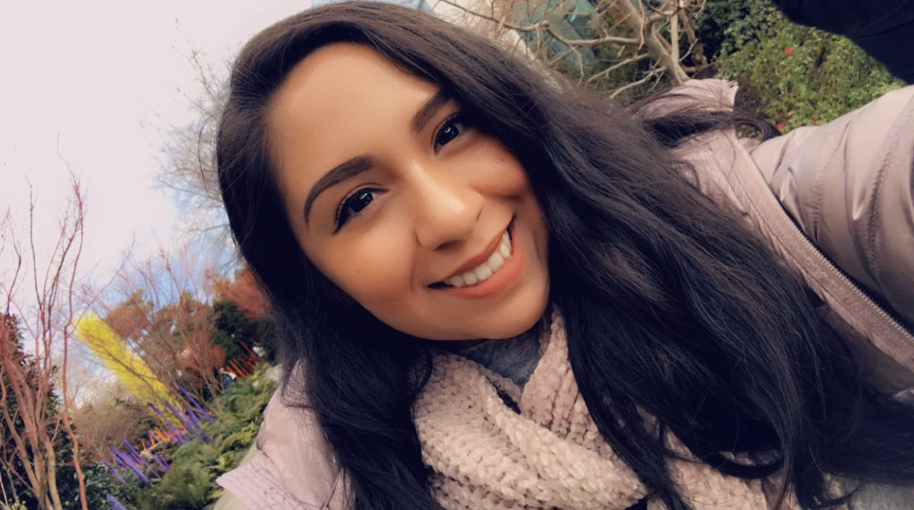 "The certificate increased my knowledge of social determinants of health, which has given me the confidence to have in-depth conversations with coalition members and other staff about how our organization can help to advance health equity among the communities we serve. " -Abigail Lopez
---
Nickolas L. Allen is a risk and emergency management professional specializing in disaster planning and public health intelligence. He graduated from California State University, San Bernardino with a B.A. in Sociology as well as certificates in Health Equity and Disparities and Gerontology in 2015. After several years of study and practice, he received a Joint Master's in Public Health (MPH) in Biosecurity, Disaster Preparedness, and Epidemiology from Saint Louis University's, College of Public Health and Social Justice. While pursuing his graduate education he had the opportunity to train with the Department of Homeland Security, Federal Bureau of Investigations, Department of Energy, and the Centers for Disease Control and Prevention. During this time, he was also selected for a nationally competitive co-op internship with Bayer Crop Science. He currently works for the Trauma Department at Mercy Hospital Saint Louis as well as volunteers his time and expertise to assist with special projects related to hospital emergency preparedness. Beyond these roles, he is also an active member of the St. Louis County Medical Reserve Corps and serves as a contributing editor to the Association of International Risk Intelligence Professionals – Supply Chain Intelligence Council's monthly newsletter.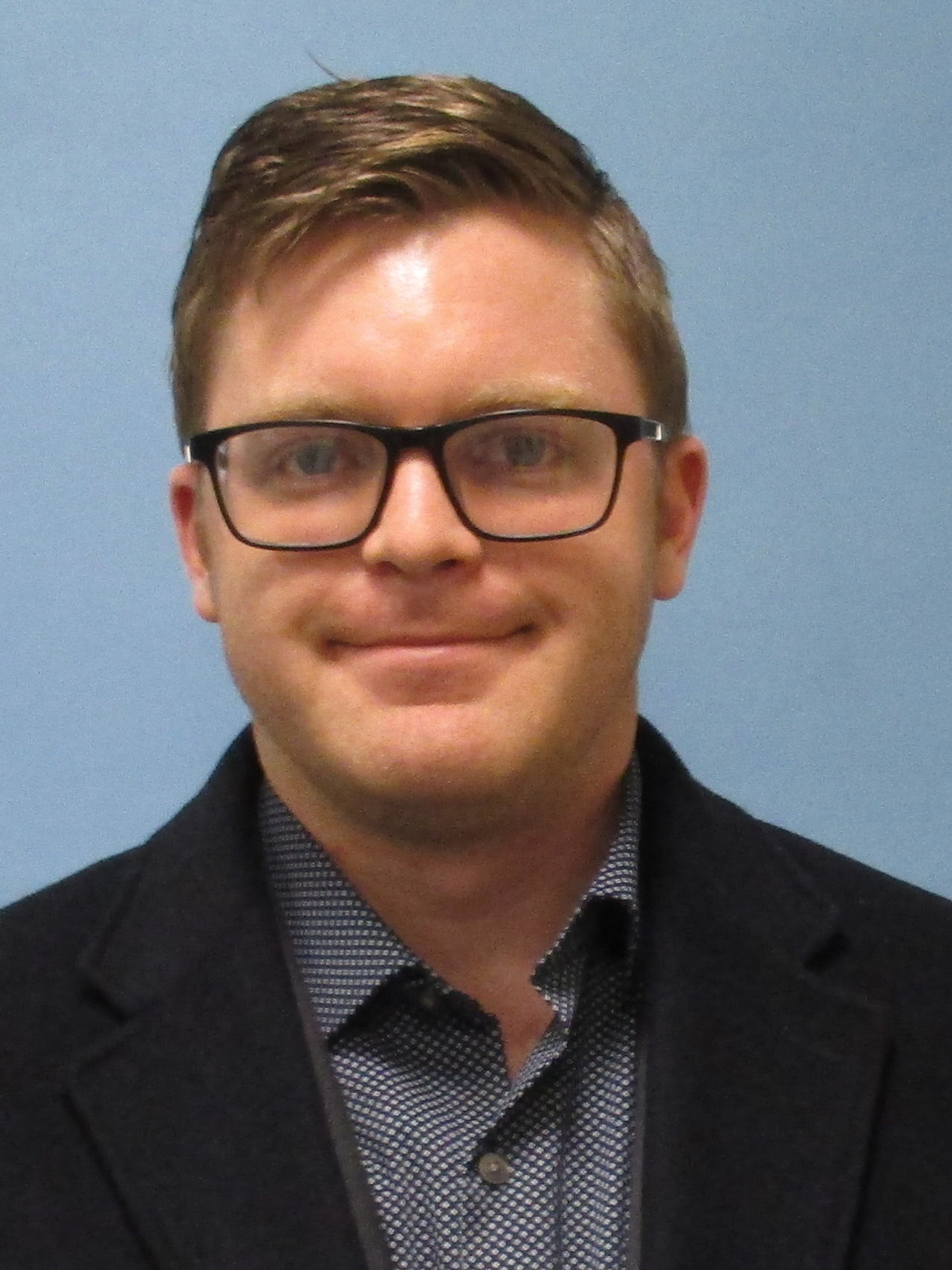 "The Center for Health Equity was instrumental in developing my holistic approach to risk and emergency management. It is an unfortunate reality that disasters, whether natural or manmade, tend to disproportionately affect the most vulnerable members of our society. Impoverished and economically marginalized groups, as well as other susceptible populations, such as young children, the elderly, and persons with disabilities are often unduly exposed to more risks when disaster strikes. By developing a strong understanding of social inequalities and health disparities, emergency management professionals can better assure both social justice and the egalitarian provision of resources throughout all phases of the emergency management cycle – prevention, mitigation, planning, response, and recovery."- Nickolas L. Allen
---
Maylen Jackson a recent MPH graduate from California State University of San Bernardino (CSUSB) is an accreditation consultant for the Health Science and Human Ecology Department's Public Health Programs where she reviews compliance standards to keep the Public Health Programs accredited. Ms. Jackson also serves as an adjunct faculty in the Health Science Department and serves for the Public Health Department in the Communicable Disease Department where she does research, develops program proposals, evaluates programs and reviews department policy. Previously to this Ms. Jackson was the Social Media Coordinator (for the Health Science Department) where she promoted professional development opportunities, jobs and posted department events for Students and alumni while she volunteered for the Latino Caucus for Public Health in the fundraising department.
 During her undergraduate degree Ms. Jackson was awarded department honors and had the opportunity to participate in the Hispanic Association of Colleges and Universities (HACU) an internship that provides hands on experience for students. This internship allowed her to work in the Veterans Health Administration in Syracuse, New York in the behavioral health department and to work on lean process and assist in reducing the missed opportunities for Veterans. During her Master of Public Health Program, she was the winner and was awarded the outstanding graduate student award from The College of Natural Science. Furthermore, her natural leadership skills have led her to opportunities to plan, organize, and implement two National Public Health Week events at CSUSB during her Undergrad academic years and Master's Program. Ms. Jackson's Veteran research has been published in the Journal Preventing Chronic Disease. Her most recent research on Food Insecurity in prescription delay was recently published in the Journal of Asthma.
 Ms. Jackson's professional work at American Lung Association has led her to teach children, and adults on many of the preventable health topics affecting our communities in the Inland Empire. Her work has led parents and city council officials to understand why certain preventable changes need to happen in their communities. Her bi-lingual abilities have led her to teach parents in Spanish on topics such as tobacco prevention, and traffic safety, and other important health topics. 
"The Health Disparities Certificate has given me the tools and knowledge necessary to apply what I learned in class to real job experiences for example assessing the population and its multi-faceted factors when considering proposing a Syringe Exchange Program in the Public Health Field."-Maylen Jackson
Maylen Jackson passed away in May 2020. She is remembered for her perseverance and dedication to addressing health equity. 
---
Athena Montiel has a passion for helping others and to help meet the needs of the community. She graduated with a B.S in Health Science with concentration in Public Health Education in 2016 and a Master's in Public Health (MPH) in 2018 from California State University, San Bernardino. She was an intern at the Community Hospital of San Bernardino's Health Education Center and stayed on as a health education assistant for about a year and a half. She was able to grow and gain perspective in the public health field here. She also created and implemented two classes at the center: Yuck to Yum (nutrition for children) and Diabetes Friendly Foods. She then moved on to be an outreach coordinator for an anti-human trafficking program called The Open Door, which is part of a larger non-profit organization called Family Assistance Program that serves San Bernardino County. She's been working here for two years now and enjoys helping this population. She's currently in charge of Spanish presentations, advocacy trainings, donations, resources, and volunteers. 

"I found the Health Equity Certificate to be useful in my career so far because it has allowed me to truly understand the health disparities that some individuals face and how to help minimize the gap that they face, so that their needs are met." - Athena Montiel