About the Center for Health Equity
The Center for Health Equity is working to build research capabilities at CSUSB.
The primary purpose of the Center for Health Equity is to increase the research, scholarship, and training opportunities for faculty and students in the area of health disparities.
It is our hope that CSUSB will become a leader in health disparities research that could benefit the Inland Empire, nation, and the international community.
History
In 2007, CSUSB faculty obtained a grant from the National Institute of Minority Health and Health Disparities (NIMHD; P20 MD 002722) to enhance the research infrastructure of minority institutions (RIMI).
The RIMI grant was utilized for six years to support both students and faculty, enhancing their knowledge and research skills related to health equity. This work led to the creation of the Center for Health Equity at CSUSB and also to the certificate in Health Equity and Health Disparities. The center focuses primarily on faculty led research activities and the certificate program provides educational opportunities for students. The center and the certificate are separate but interrelated through the interdisciplinary programs at CSUSB.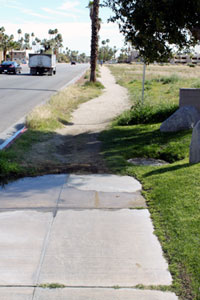 'The need for change bulldozed a road down the center of my mind.'
(Maya Angelou)
External Advisory Board Members
Established July 2020
Marwa Ahmad, MPH 
Health Educational Specialist II/Regional Breastfeeding Liaison
San Bernardino County Department of Public Health
Devin Nicole Arias, MPH
Claremont Graduate University- Career Development Office
Data Analyst and Evaluator
Robert M. Avina, MPH
Senior Data Analyst/Epic Site Specialist
Desert AIDS Project
Teresa Chapa, PhD, MPA 
Southern California Regional Vice President, FredFinch: Youth and Family Services
Former (retired) Senior Policy Advisor, United States Department of Health and Human Services
Antonia E. "Toni" D'orsay, PhD, MS, MA
Director of Trans Services /Strategic Programs Development Specialist
Borrego Community Health
Roque Anthony Velasco
Nurse Practitioner and Chair, Transgender Wellness Program
Desert AIDS Project