Orange-crowned Warbler
(Oreothlypis celata)
Warblers
Common
Fall, Winter and Spring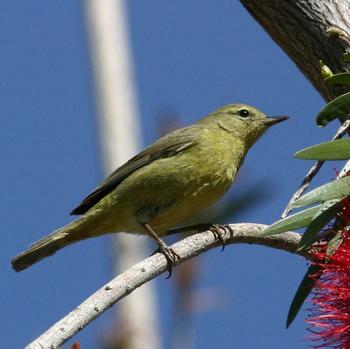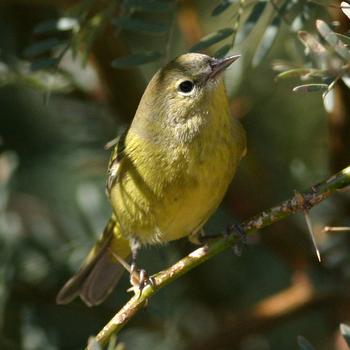 The Orange-crowned Warbler is an uncommon migrant and winter visitor to campus from September through April. It is a common migrant and winter visitor throughout southern California, and an uncommon breeder in the foothills and coastal lowlands.
High Count: 10, Average Count: 1-3
Orange-crowned Warblers can be identified by their yellow underparts, olive-yellow upperparts, and yellow eye ring split by an indistinct dark eye line. They differ from female Wilson's Warblers in being not as bright yellow below, and from female Yellow Warblers by having more olive-toned upperparts and no yellow in the tail.