Brewer's Blackbird
(Euphagus cyanocephalus)
Chats & Blackbirds
Common
Year-Round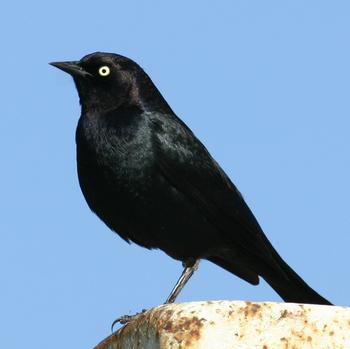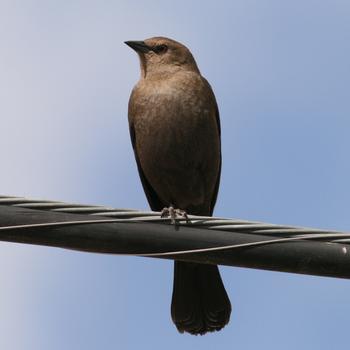 The Brewer's Blackbird is a common year-round, breeding resident on campus, consistent with its status and distribution in southern California. During spring and summer birds usually occur in pairs or small flocks, but during the fall and winter months they may form flocks of over 100 birds, often with other species such as Red-winged Blackbirds or European Starlings. They may be seen anywhere on campus, but are frequently observed on the athletic fields.
High Count: 150, Average Count: 10-30
Adult male Brewer's Blackbirds can be identified by their glossy black plumage that often shows purple and/or green iridescence, and their white eye. Female Brewer's Blackbirds are identified by their plain, brown plumage with black wings and tail and brown eye.