Savannah Sparrow
(Passerculus sandwichensis)
Sparrows
Uncommon
Fall, Winter and Spring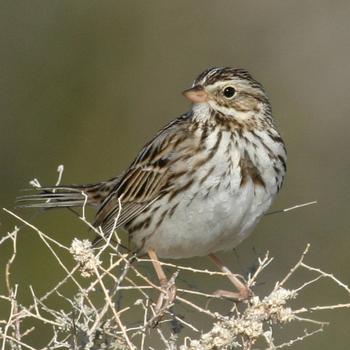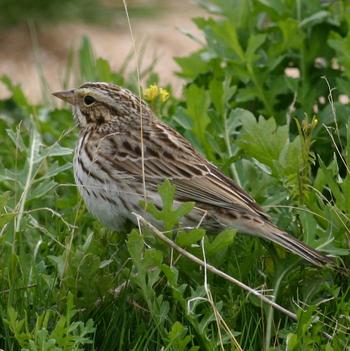 The Savannah Sparrow is a common fall migrant and winter visitor on campus from October to April, with a couple sightings as early as late August. On campus it can usually be found in the CSUSB Preserve or on lawns sometimes with flocks of White-crowned or Chipping Sparrows. It is a common wintering bird in the desert and coastal lowlands of southern California, and an uncommon breeder around Big Bear and Baldwin Lakes. An endangered subspecies (P. s. beldingi) is resident in salt marshes along the southern California coast.
High Count: 50, Average Count: 5-15
Savannah Sparrows have a streaky brown head and upperparts, white underparts with brown streaks on the breast and sides, and often have a yellowish spot in front of the eye.
External Links