Vesper Sparrow
(Pooecetes gramineus)
Sparrows
Uncommon
Fall, Winter and Spring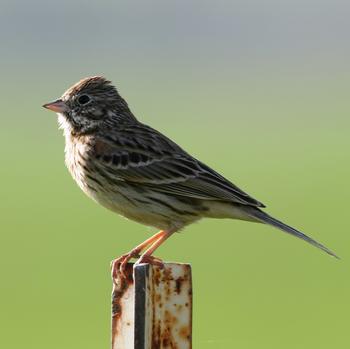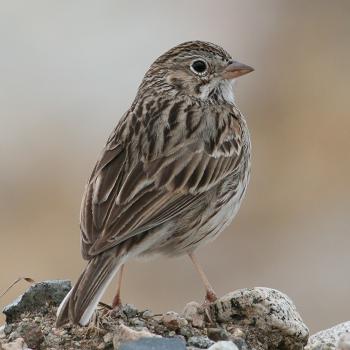 The Vesper Sparrow is an uncommon winter visitor on campus from mid September to mid April. On campus it can usually be found in the CSUSB Preserve or in weedy areas at the edges of the athletic fields. It is an uncommon fall migrant and wintering bird in the desert and foothills of southern California.
High Count: 5, Average Count: 1-3
Vesper Sparrows have a streaky brown head and upperparts, with a white eye ring, white underparts with brown streaks on the breast and sides, and a chestnut patch on the bend of the wing. It is best distinguished from the similar Savannah Sparrow by the white eye ring, a white stripe extending below and behind the brown cheek, and (when visible) the chestnut wing patch.