Chipping Sparrow
(Spizella passerina)
Sparrows
Common
Fall, Winter and Spring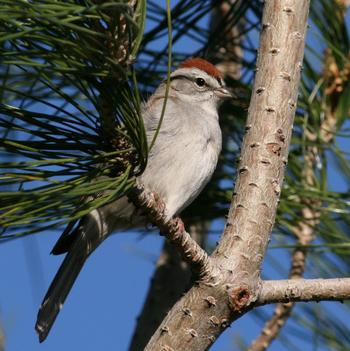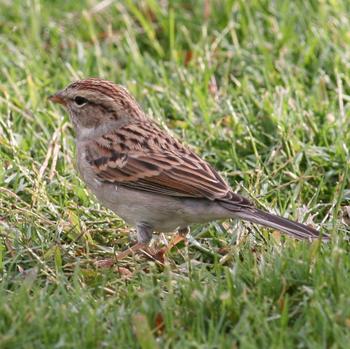 The Chipping Sparrow is a common winter visitor on campus from October to April. It is a common wintering bird throughout southern California and is also a common breeder in the mountains. On campus it may be seen feeding on grassy lawns in small flocks, but will quickly take refuge in the trees if disturbed.
High Count: 50, Average Count: 5-20
Adult Chipping Sparrows can be identified by their streaky brown upperparts, pale gray face and underparts, bright rusty crown and black eye line. Immature (first winter) Chipping Sparrows are similar to adults, but their face and underparts are more light brown and their crowns are finely streaked reddish and brown.