Rufous-crowned Sparrow
(Aimophila ruficeps)
Sparrows
Common
Year-Round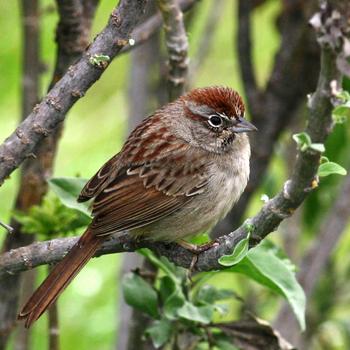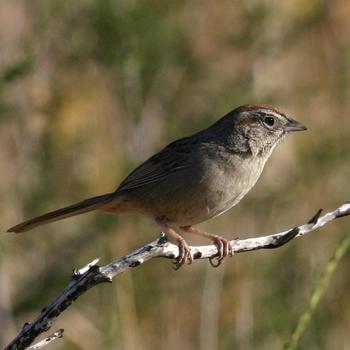 The Rufous-crowned Sparrow is a common year-round, breeding resident on campus within the CSUSB Preserve. It is easiest to locate in spring when the males are singing. It is an uncommon, year-round breeding resident in coastal sage scrub habitats in southern California.
High Count: 20, Average Count: 2-6
Rufous-crowned Sparrows are mostly gray, with a white eye ring, rufous crown, post-ocular stripe, and streaking on the back, and brownish wings and tail.
External Links