Loggerhead Shrike
(Lanius ludovicianus)
Shrikes, Vireos, & Jays
Rare
Fall, Winter and Spring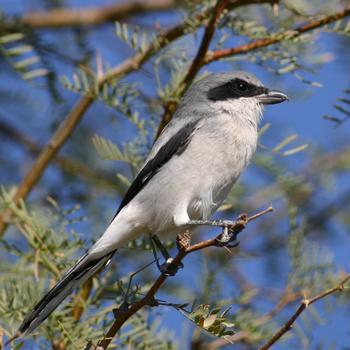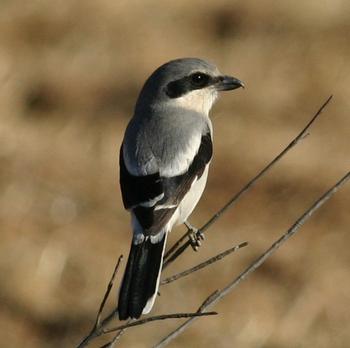 The Loggerhead Shrike is a rare visitor to campus within the CSUSB Preserve from August through April. It is a rare and declining breeding resident and uncommon winter visitor in the coastal lowlands, and a common breeding resident in the deserts of southern California. Breeding populations of the Loggerhead Shrike are listed as a Species of Special Concern by the California Department of Fish and Game.
High Count: 2, Average Count: 1
The Loggerhead Shrike can be identified by its gray crown and back, black wings, tail, and 'mask' (broad eye stripe), whitish underparts, and a short, stout, hooked bill. They are predatory songbirds (typically preying on large insects or small lizards), and will frequently impale their prey on barbed wire fences or thorny vegetation.