Cassin's Kingbird
(Tyrannus vociferans)
Flycatchers
Common
Year-Round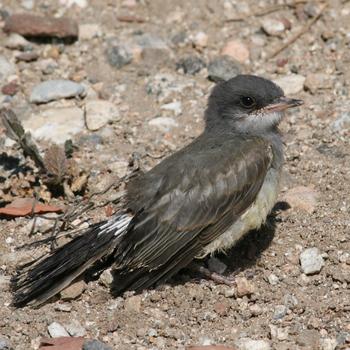 The Cassin's Kingbird is a common year-round, breeding resident on campus. It can be seen anywhere on campus, but especially on the athletic fields. It is a common resident in southern California.
High Count: 15, Average Count: 3-5
The Cassin's Kingbird can be distinguished from the similar looking Western Kingbird by its gray head with contrasting white chin, yellow belly, and black tail with narrow white tips to the tail feathers. Its call, a loud 'chi-beer' is also diagnostic.