ICT Accessibility & Security Review
Upon submission of a completed Information and Communication Technology Accessibility & Security Review Online Form, Accessible Technology Services and Compliance Initiatives Office will determine the level of review required.  The accessibility review process depends on several factors, including the impact of the purchase, the product's existing level of accessibility, and communication from the vendor. The requester is copied on all communication with the vendor. This provides transparency and allows the requester to help expedite the vendor response if required. Information Security requirements will be vetted as a parallel process by the Compliance Initiatives office. A security risk assessment will be conducted depending on how users access the product and the level of sensitive data a product stores. 
The steps are as follows:
Inquire about product accessibility and security and obtain documentation from vendor
Complete the ICT form online. The form addresses:

Product Information

Requester, alternate contact, vendor information, product purpose, life cycle

Product Use and Impact

Type of users, is it required, how/where will it be accessed?

Information Security

Is sensitive information handled, where is it stored, how do users login?

Receive ICT Assessment PDF and include with requisition paperwork to purchasing
 
Framework for Review
Accessibility
Level of Critical Review Established

Who will use this product and how?
Is the product required?
How many users will have access?
Will access be restricted or public?
Who are the users: Students, Faculty, Staff, Public?

Potential barriers are documented and vendor is engaged in critical review process of stated accessibility conformance 
Action plan is implemented to mitigate barriers
Vendors held accountable for ensuring accessibility of products
Security 
Level of Critical Review Established

Will sensitive data be stored? 
What level of sensitive data will be stored
How will users access the data
Will access be restricted or public? 
Who are the users: Students. Faculty, Staff, Public? 

Security risk assessments completed
Security recommendations given to procurement 
Vendors held accountable for ensuring security of products
Turnaround Time for ICT Assessments
Please note that our teams make every effort to expedite assessments. Some products may be considered low impact for accessibility but high impact for security and vice versa, so turnaround time fluctuates on a case-by-case basis. 
Depending on the level of review required and ease in communicating with the product vendor, it may take up to 90 days to receive approval. As such, please submit ICT forms well in advance of required implementation date. For purchases that are high impact for both accessibility and security, the review may not be complete if the form is submitted with 60 days lead time, and is unlikely to be complete is less than 30 days notice is given.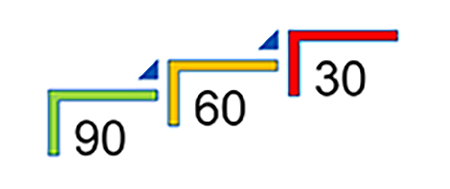 Selecting More Accessible ICT Products
As you are selecting a product for purchase, consider the following:
Search for product's accessibility on the web to identify overall accessibility themes of the product.
Ask the product vendor about the accessibility of their product.
Ask the product vendor to provide you with a completed VPAT (Accessibility Conformance Report) if possible. (See more info about VPATs below).
If the outlook for the product's accessibility looks poor (vendor is unaware or unwilling to engage), investigate a competitor product that meets your needs.
A Voluntary Product Accessibility Template (VPAT) is a blank document to be filled by a product vendor. Once the vendor has completed the VPAT, it is known as an Accessibility Conformance Report (ACR). The vendor is responsible for providing this document upon request, though it may be readily available on their website. If required, you can download a word version of a blank VPAT with instructions to your vendor. Upload ACR documentation via the ICT Accessibility & Security Review online form. Alternatively, you can send the ACR as an attachment to accessibility@csusb.edu