#12 for Best Bang for the Buck in the West
-Washington Monthly

81% First-Generation college students

#4 in the nation for Social Mobility
-U.S. News & World Report
Fall 2024 Applications Open!
Applications are open for undergraduate (first year and transfer), credential and graduate programs beginning October 1 for Fall 2024. Explore our programs and apply to CSUSB today!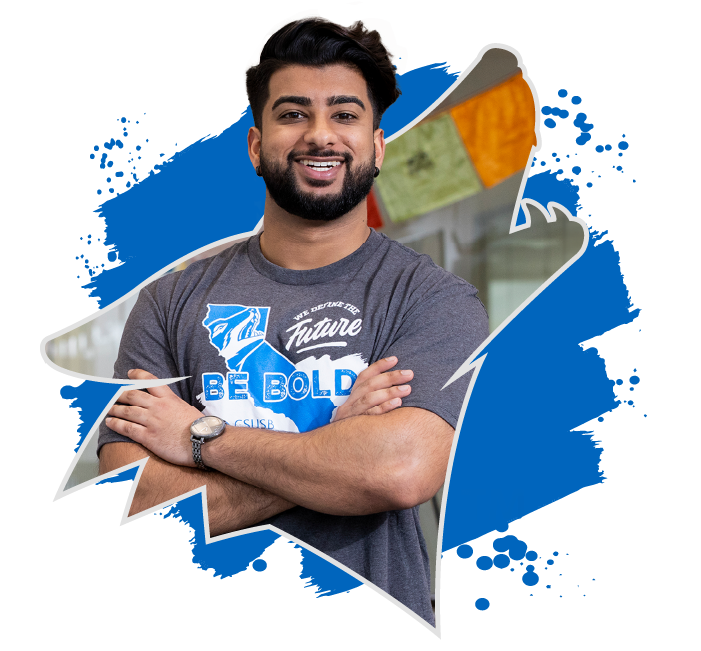 What's Going On
We offer a variety of activities, programs, events, clubs and organizations for students to become involved.
Important Dates
Last Day of Classes - Fall Semester
Last Day of Saturday Classes - Fall Semester
Final Exams - Fall Semester
Open Enrollment Ends - Winter Intersession
Coyote Stories
First-generation student Eric Tafoya is working toward a bachelor's degree in sociology and hopes to use his experiences and education to positively influence others and help make an impact on society. Upon graduation, Eric's goal is to obtain his Ph.D. in either sociology or convict criminology.
- Eric Tafoya
Daisia Williams '20, an indigenous alumna of the Hopland Band of Pomo Indians, chose CSUSB for the cultural opportunities, psychology program and basketball team, in which she received an athletic scholarship for. She is motivated by her ideas for change within the economy and her plans of action in how to make those changes, crediting CSUSB with providing her the knowledge to pursue her passion.
- Daisia Williams
Dulce Mazon '19, alumna of the College of Social and Behavioral Sciences, holds a B.S. in child development and is continuing her education with a M.S. in education and earning her teaching credentials. Dulce was motivated by her professors at the university to excel academically and strive to become an educator herself.
- Dulce Mazon
Alumnus Jeff Wiens '93 says his degree from CSUSB gave him a wide breadth of knowledge – from the sciences to management – which led him to become an entrepreneur and allowed him to understand all facets of building his business, Wiens Family Cellars. His education has proven to be invaluable and he wouldn't be in the position he's in today without it. Jeff is defining his future by providing a welcoming place for his guests, a nice work environment for his associates and employees, and growth opportunities for all of the individuals at his winery.
- Jeff Wiens
First-generation student Emmanuel Castaneda '23 says his motivation stems from his family, providing him with the constant encouragement to keep going academically and personally. He is part of the 81 percent of CSUSB students who are the first in their families to attend college. Emmanuel holds an MBA in marketing and chose CSUSB because the university is a top-ranked business school.
- Emmanuel Castaneda
What We're Up To
Start exploring and discover why CSUSB is the best choice for your higher education.
Colleges & Departments
You can find out more about the programs we offer by visiting our academic bulletin or by reviewing our college and department websites.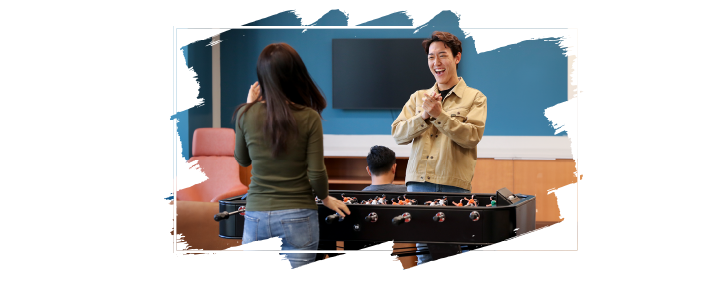 Live with the Pack
Did you know students who live on campus have higher graduation rates and graduate faster than those who live off campus? Find out more about living with the pack!