#12 for Best Bang for the Buck in the West
-Washington Monthly

81% First-Generation college students

#4 in the nation for Social Mobility
-U.S. News & World Report
Fall 2024 Applications Open!
Applications are open for undergraduate (first year and transfer), credential and graduate programs beginning October 1 for Fall 2024. Explore our programs and apply to CSUSB today!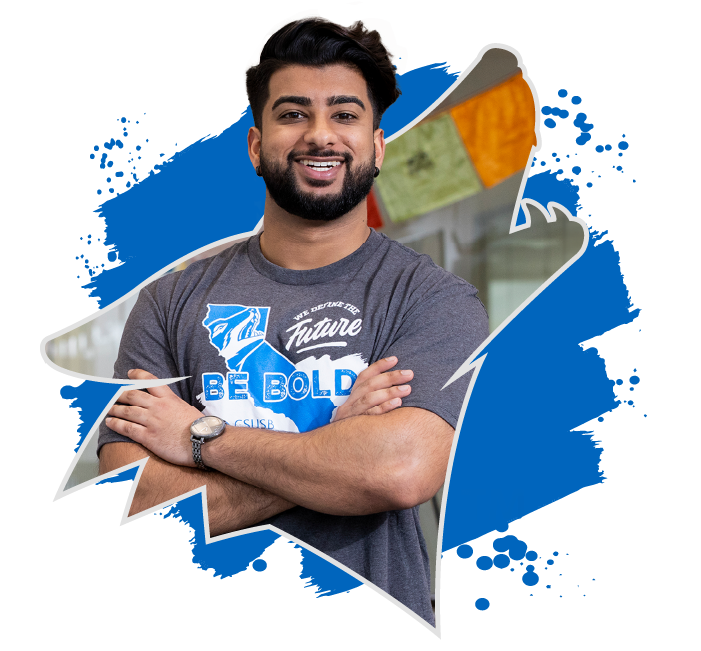 What's Going On
We offer a variety of activities, programs, events, clubs and organizations for students to become involved.
Important Dates
Last Day of Classes - Fall Semester
Last Day of Saturday Classes - Fall Semester
Final Exams - Fall Semester
Open Enrollment Ends - Winter Intersession
Coyote Stories
Faculty member Lacey Kendall is a strong media and communication professional with a master's degree in communication studies from CSUSB. She is a specialist in broadcast programs, preparing students for new-age professional media leadership. Lacey was the driving force behind the university's Coyote Radio. She served as an executive producer for the highly successful radio program, "My Awesome Empire," for six years before moving to the Palm Desert Campus, where in 2019, was asked to create a new radio station for the campus. She helped create Paws Radio, which remains a fixture of the Palm Desert Campus to this day.
- Lacey Kendall
Alumna of the Jack H. Brown College Marie Partida '21 chose CSUSB for quality education that was close to home. To enhance her academic journey, she held a job on campus and made integral connections that proved useful for her future career in management.
- Marie Partida
After more than two decades as a truck driver, Jeremy Saavedra, first-generation biology major, decided to go back to school to become a physician assistant because his ultimate passion is helping others.
- Jeremy Saavedra
First-generation student Emmanuel Castaneda '23 says his motivation stems from his family, providing him with the constant encouragement to keep going academically and personally. He is part of the 81 percent of CSUSB students who are the first in their families to attend college. Emmanuel holds an MBA in marketing and chose CSUSB because the university is a top-ranked business school.
- Emmanuel Castaneda
Alexandra Thambi '23 says one of her favorite memories is the pride and happiness she felt upon receiving her acceptance letter to CSUSB. Alexandra holds a Bachelor of Science in biology, motivated by the support of her family and her desire to become a physician. As an African American student in STEM, Alexandra faced challenges head-on and strived to leave her legacy for the future generation.
- Alexandra Thambi
What We're Up To
Start exploring and discover why CSUSB is the best choice for your higher education.
Colleges & Departments
You can find out more about the programs we offer by visiting our academic bulletin or by reviewing our college and department websites.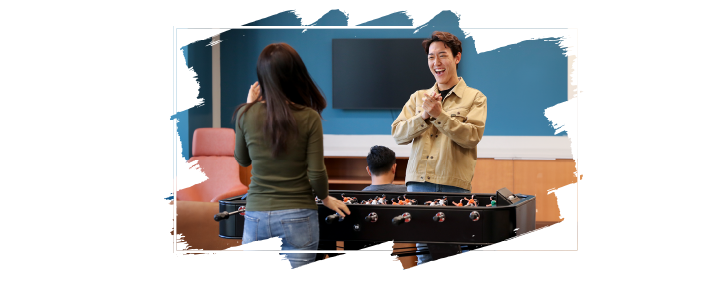 Live with the Pack
Did you know students who live on campus have higher graduation rates and graduate faster than those who live off campus? Find out more about living with the pack!