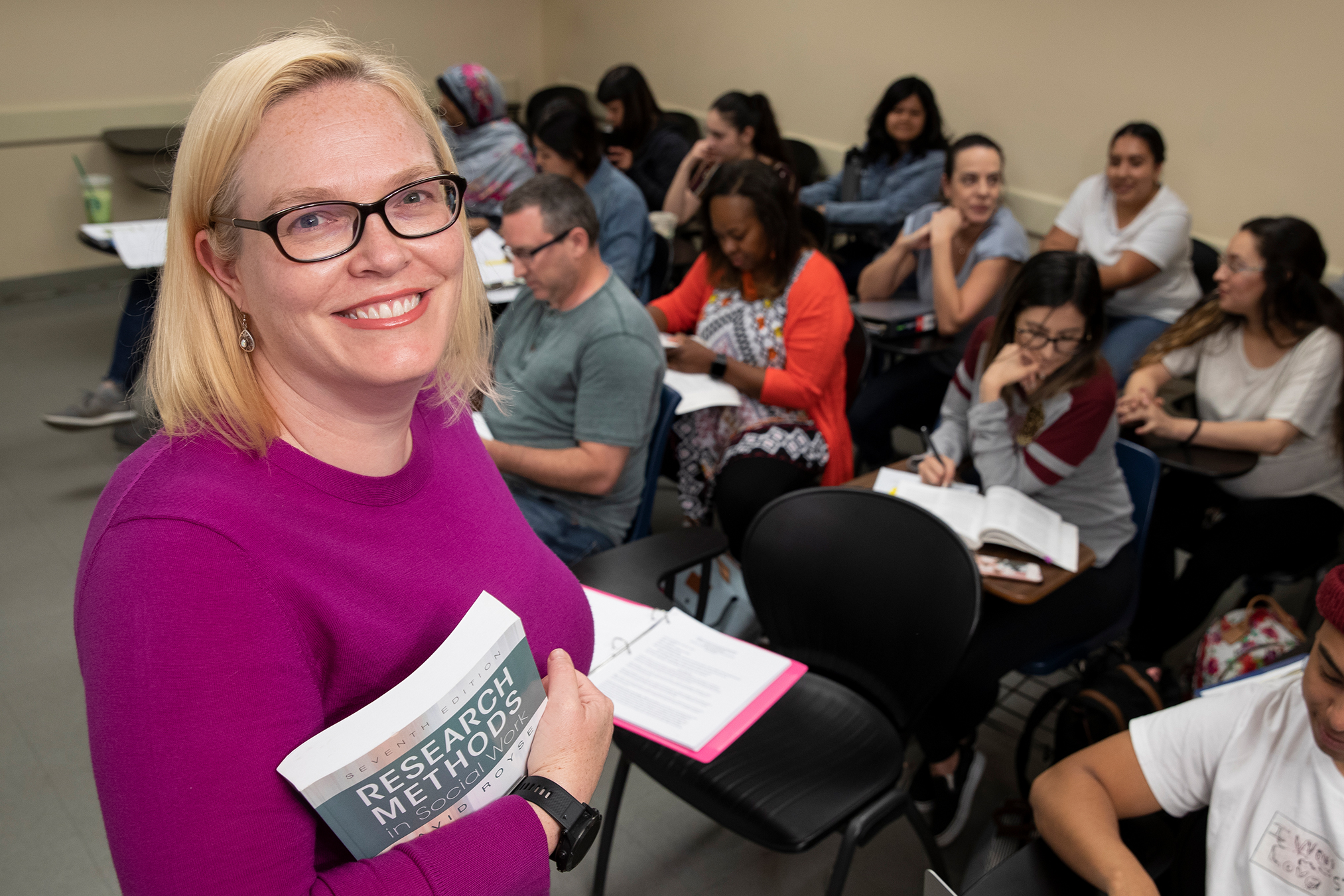 Carolyn McAllister, Ph.D.
Social Work
Director of the School of Social Work
Director of the School of Social Work, Carolyn McAllister, works in crisis mental health services and with people with developmental disabilities.
Carolyn McAllister is the director of the School of Social Work at Cal State San Bernardino. Her professional experiences include work in the areas of crisis and long-term mental health services, practice with individuals with developmental disabilities and their families, and social work in health settings. Her research interests include access to and acquisition of education (high school and beyond) for high-risk populations and for populations without access to traditional, face-to-face classrooms.
McAllister received her BA in psychology at U.C. Davis, her MSW from UCLA, and her Ph.D. in social work from Michigan State University. Her dissertation focused on the factors influencing individuals with learning disabilities and their postsecondary educational attainments. She teaches social work students in the areas of micro practice and research methods, and is interested in the uses of technology in teaching.