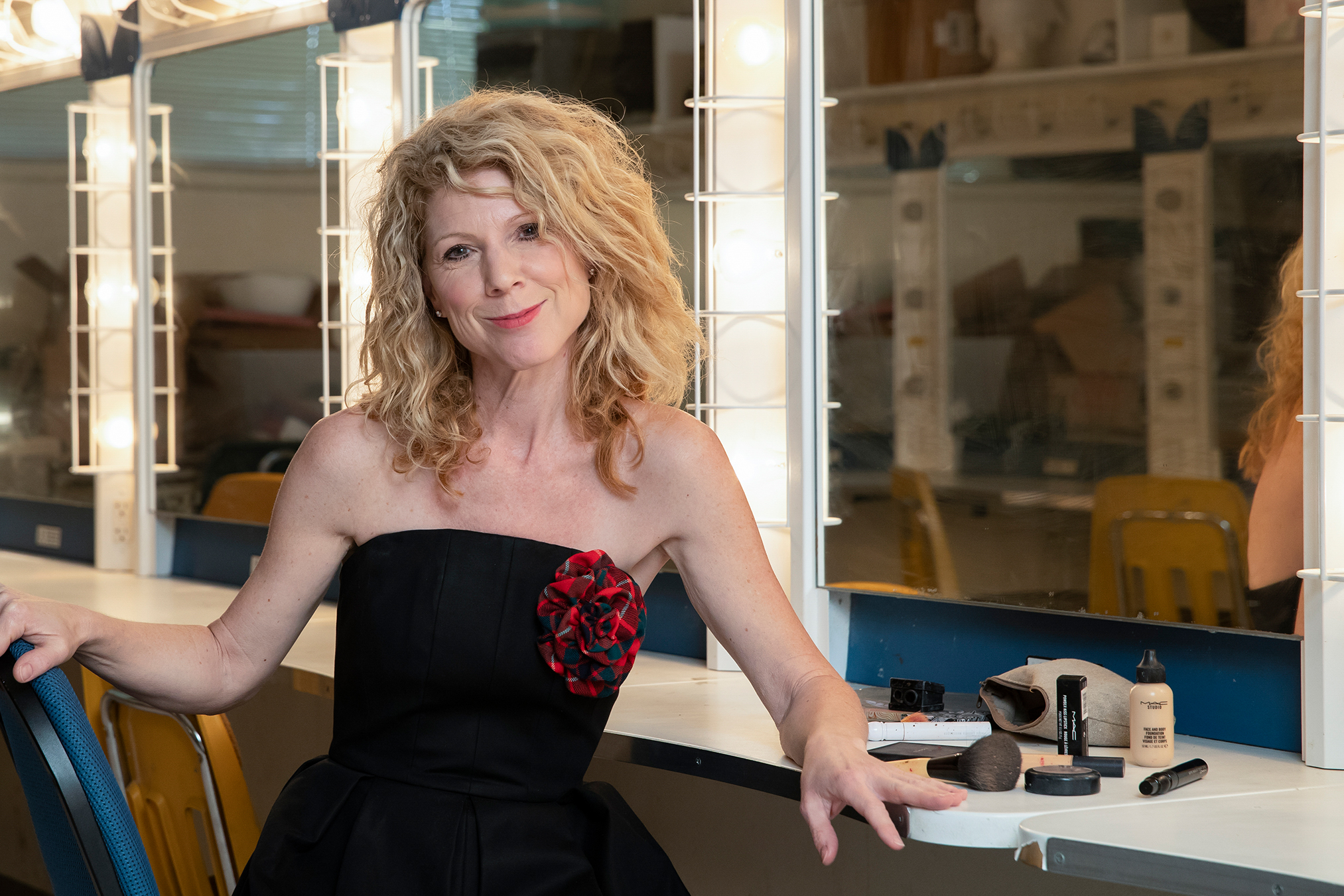 Stacey Fraser, DMA
Described as having a "wonderfully controlled soprano voice" by Alex Ross of The New York Times and "an astonishing presence" by Jennifer de Poyen of the San Diego Union Tribune, Canadian soprano Stacey Fraser's eclectic musical interests have led her to sing on international operatic, concert and theater stages across the United States, Canada, Asia and Europe.
Fraser, who is a professor in the music department and the director of Opera Theatre, has appeared as a soloist for the San Diego Opera, the Tony Award winning La Jolla Playhouse, the Kennedy Center in Washington D.C., and numerous others. Fraser has also received critical acclaim from international papers such as The New York Times, the Los Angeles Times, the San Diego Union Tribune and the Oltner Tagblatt of Olten, Switzerland for her performances in both standard and contemporary repertoire.
She has performed for many recordings, such as the role of Lisinga on the premiere recording of Manuel del Pópulo Vicente Garcia's opera Le Cinesi for Harmonicorde. She has also had numerous operatic roles such as Frida in Robert Xavier Rodriguez's Concert Suite from Frida for Kazan Co-op Theatre, and Anna I in Kurt Weill's Die Sieben Todsünden, for the lotusflower new music project.
Fraser is also dedicated to the performance of vocal works by modern Asian American composers and is a long-time collaborator of Japanese composer Koji Nakano, grand prize winner of the 2008 S & R Foundation award.
As a stage director, her innovative, modern and zany adaptations of the standard and contemporary operatic repertoire include Bernstein's Trouble in Tahiti, Humperdinck's Hänsel und Gretel, Mozart's Impresario, Offenbach's RSVP: or a Musicale at Mr. Cauliflower's and Mozart's Cosi fan tutte. Additional credits include the Bizet/Brook La Tragédie de Carmen for Opera on Tap San Francisco, Bernstein's Candide for Pasadena Opera, and Maria de Buenos Aires by Astor Piazzolla with libretto by Horacio Ferrer for Cal State San Bernardino.
Fraser holds a doctorate in contemporary music performance from University of California, San Diego, a Master of Music in vocal performance from Manhattan School of Music, and a Bachelor of Music in vocal performance from the University of Toronto. Professional affiliations and memberships include AGMA, Canadian Actors Equity and NATS.