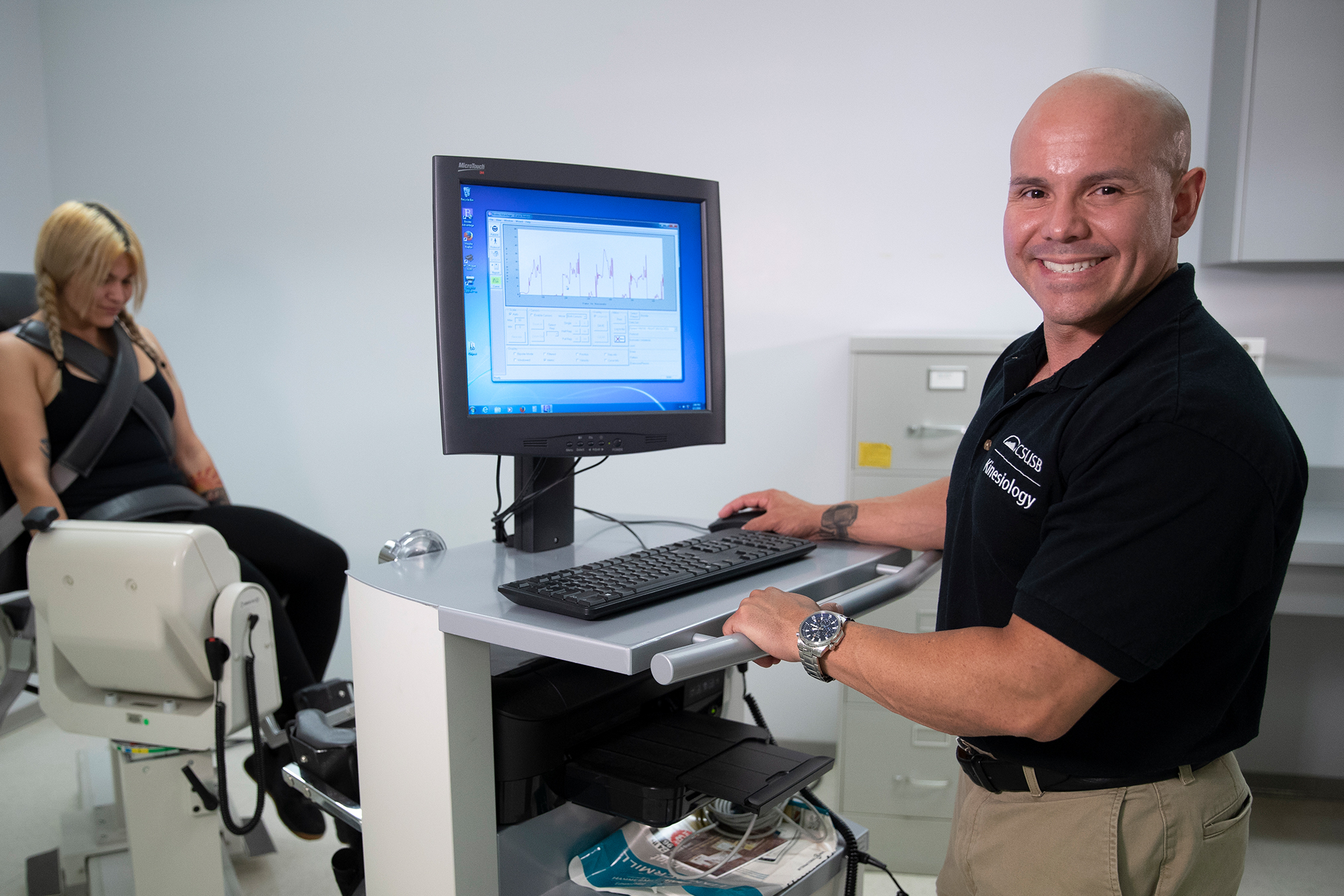 Guillermo Escalante, Ph.D.
Kinesiology assistant professor Guillermo Escalante's research has covered a variety of areas that include sports medicine, sports nutrition, human performance enhancement and physique enhancement.
Most recently Escalante coauthored, along with associate professor Christopher Gentry and assistant professor Jason Ng of the kinesiology department, kinesiology alumnus Rafael Alamilla, and sociology professor Eric Vogelsang, the study "Weight Discrimination among Students from a Diverse Urban University," which examined the association between university students' weight discrimination and their academic discipline, gender, ethnicity, body mass index (BMI), body fat percentage, explicit overweight bias, personal body perceptions, and their personal experiences with weight loss.
Escalante holds a Ph.D. in athletic training, an MBA with concentrations in marketing and healthcare management, and a B.S. in athletic training with a biology minor. He is a certified athletic trainer, strength and conditioning specialist, and sports nutritionist.