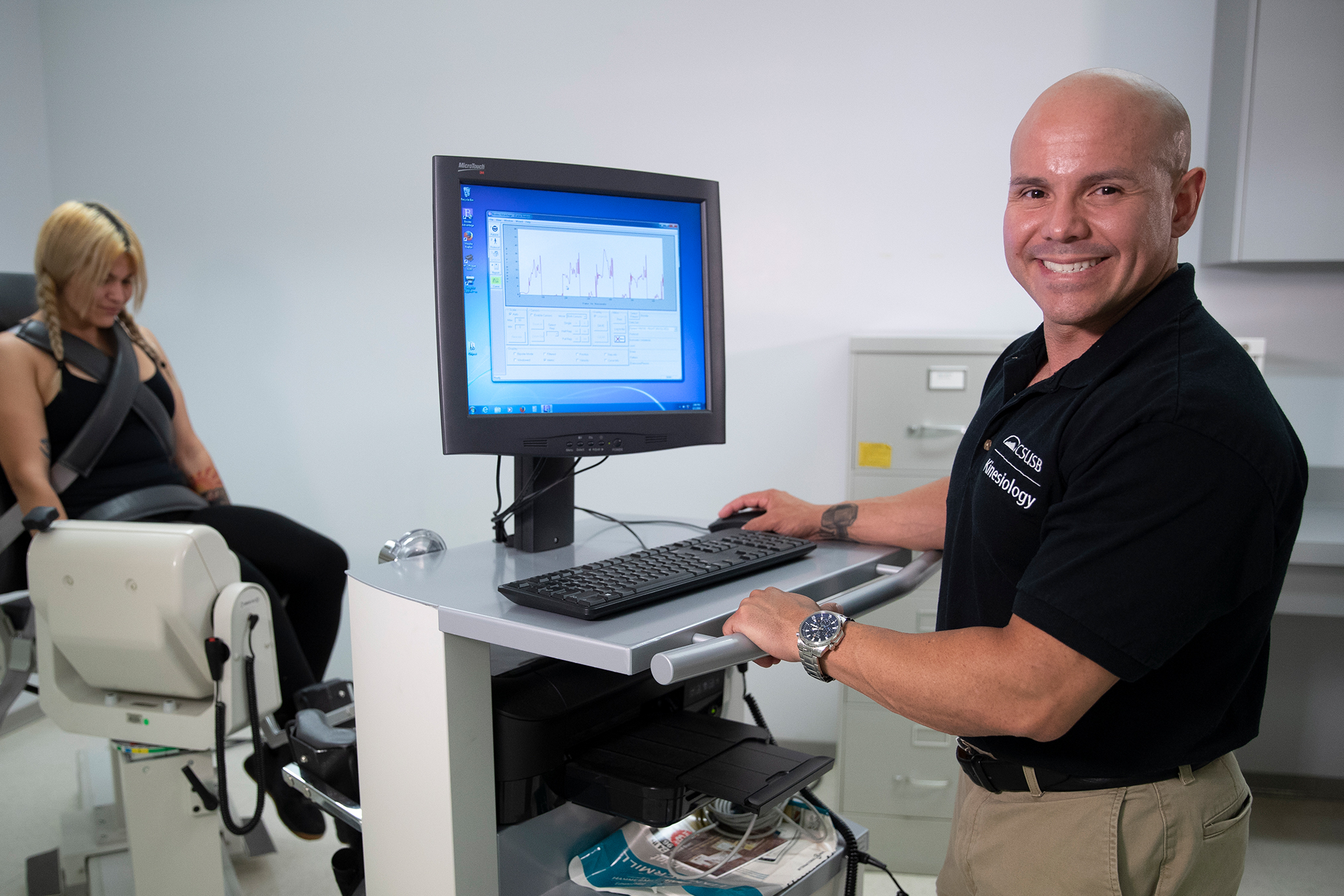 Guillermo Escalante, Ph.D.
Guillermo Escalante, DSc, MBA, ATC, CSCS*D, FISSN, is a professor of kinesiology and assistant dean for the College of Natural Sciences. He has taught various courses in exercise science/kinesiology such as Sports Nutrition, Prevention & Care of Athletic Injuries, Principles of Strength and Conditioning, Principles of Human Movement, Exercise Prescription, Health & Fitness Business Management, and more.
He also performs research in the areas of sports medicine, sports nutrition, human performance and physique enhancement where his work has been published in peer-reviewed publications and/or presented at regional, national and international conferences for athletic training, strength and conditioning, and sports nutrition.
In addition to his peer-reviewed work, he has published over 50 articles in internationally distributed fitness magazines and websites such as Bodybuilding.com, Muscle & Fitness, and Muscle & Fitness Hers.
He serves as an associate editor for the Journal of the International Society of Sports Nutrition, chair of the Bodybuilding and Fitness Competition Special Interest Group through the National Strength and Conditioning Association, and a reviewer for various nutrition and exercise science peer-reviewed journals. Escalante also serves as a consultant to several businesses in the areas of fitness, sports medicine, exercise and sports nutrition.  
In 2022, the Hispanic Association of Colleges and Universities (HACU) named Escalante as a fellow for its fourth Leadership Academy, La Academia de Liderazgo, a one-year program to prepare the next generation of culturally diverse leaders for executive and senior-level positions in higher education. Escalante was the first CSUSB faculty member to be named a fellow and was one of only 39 individuals selected from institutions throughout the U.S. to join the prestigious program.
Escalante holds a Doctor of Science in athletic training, an MBA with concentrations in marketing and health care management, a BS in athletic training with a biology minor, and is a certified athletic trainer, strength and conditioning specialist, and sports nutritionist.