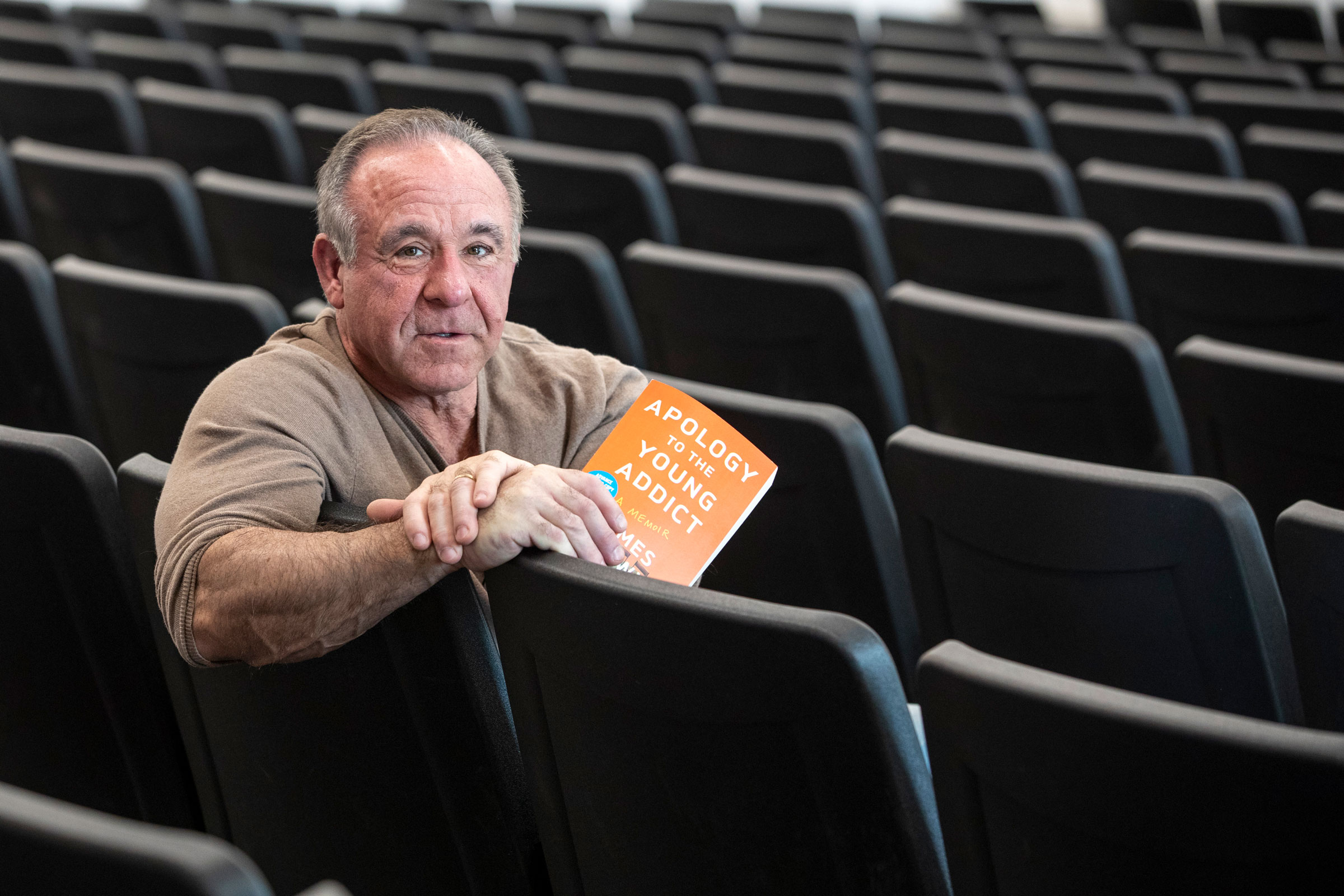 James Brown, MFA
English
Specializes in fiction and memoir writing; National Endowment for the Arts Fellowship in Fiction Writing; the Nelson Algren Award in Short Fiction; and the Chesterfield Film Fellowship in Screenwriting from Amblin and Universal Studios
English professor James Brown, who specializes in fiction and memoir writing, has written several books and three memoirs, and has been featured in various publications, such as GQ and Esquire.
CSUSB professor publishes third memoir about finding life after addiction
James Brown is the author of the memoirs "This River" and "The Los Angeles Diaries." "Apology to the Young Addict," his third memoir and the last of a trilogy, was published by Counterpoint Books and released in March 2020. Brown has also written several novels, including "Final Performance" and "Lucky Town."
Brown has received a National Endowment for the Arts Fellowship in Fiction Writing, the Nelson Algren Award in Short Fiction, and the Chesterfield Film Fellowship in Screenwriting from Amblin and Universal Studios. His work has appeared in GQ, Esquire, Ploughshares, The New York Times Magazine, The Los Angeles Times Magazine, The New England Quarterly, and anthologized in Best American Sports Writing; Fathers, Sons and Sports: Great American Sports Writing; and the college textbooks Oral Interpretations, and Creative Writing: Four Genres in Brief.
Brown, who earned his MFA from UC Irvine and his bachelor's from San Francisco State, has also written many screenplays for major studios and independent production companies.