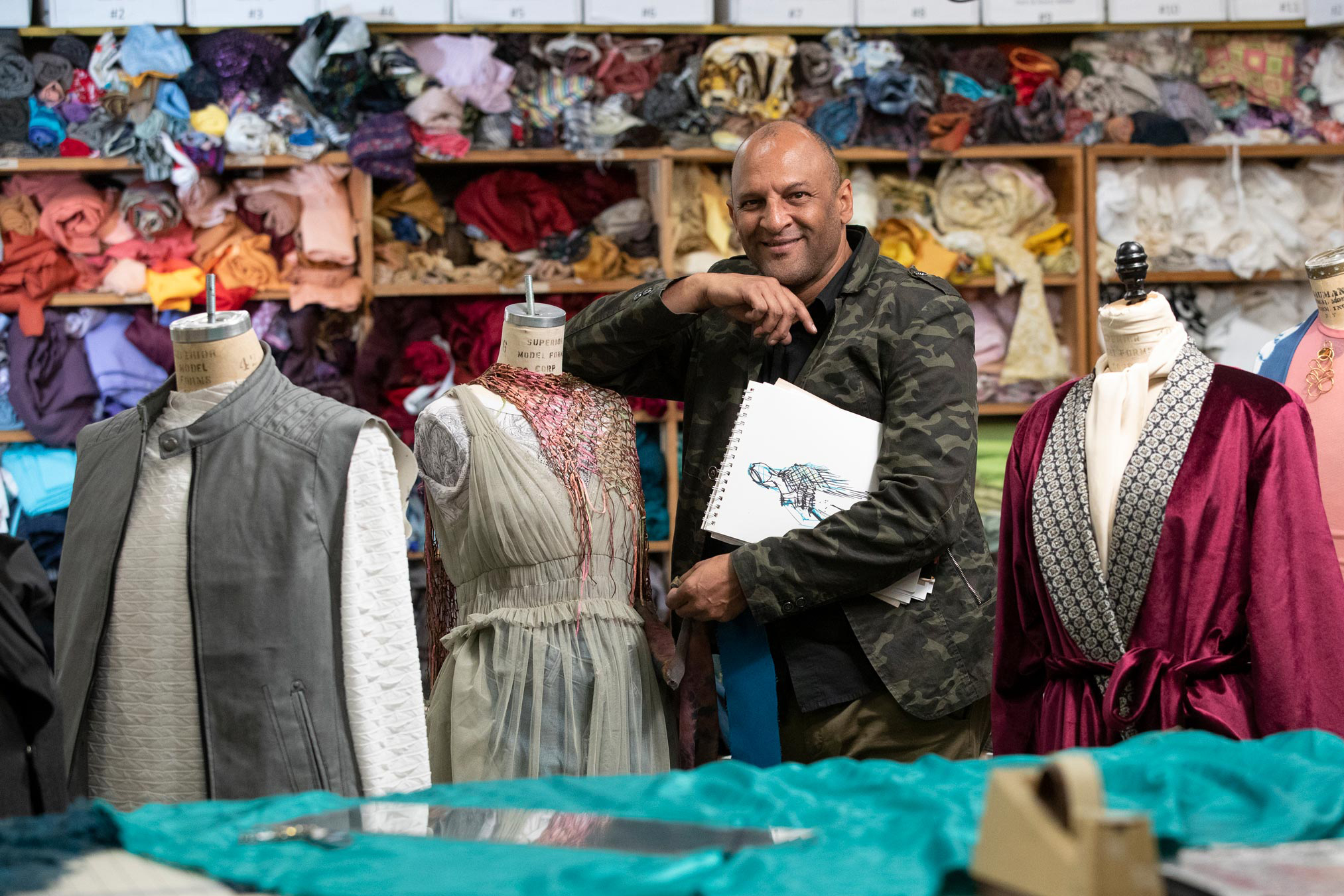 Andre Harrington, MFA
Theatre Arts / costume and make up design specialist
President of the national Black Theatre Network
Theater arts professor Andre Harrington specializes in costume and make up design, and currently serves as president of the national Black Theatre Network.
As a costume and make up design specialist from the East Coast, CSUSB theater arts professor Andre Harrington has brought his talents to numerous professional theater companies, including The Alliance Theatre, TheatreWorks USA, The Court Theatre, Freedom Theatre, St. Louis Black Repertory Theatre, and Crossroads Theatre.
Harrington currently serves on the executive board of the national Black Theatre Network as president for 2018-2020. He has participated in the Career Development Program for Designers, sponsored by the Theatre Communications Group (TCG) and National Endowment for the Arts (NEA), and is a member of TCG, the United States Institute for Theatre Technology (USITT), and the United Scenic Artists Union 829.
Harrington holds an MFA from the University of Iowa and a bachelor's from the University of Maryland at College Park, where he had his early costume design training.