Welcome to the Master of Science in Finance administrative information page!
This page contains information for current students. If you are looking for information about the MS Finance program, the curriculum and faculty, please go to the program main page.
MSF Students
The MS Finance program is offered through a partnership between the Jack H. Brown College of Business and Public Administration and the College of Extended and Global Education.
While your courses originate with the Jack H. Brown College of Business and Public Administration faculty, the program is administered through the College of Extended and Global Education (CEGE). This page presents some important operational details about your program.
Registration
Your Program Specialist will register you in courses based on your program plan. Registration takes place about 8 weeks before the beginning of the term. You'll receive a registration confirmation email which provides the deadlines for payments. Please note these important dates, (scroll down for dates table) as missed payments may result in late fees and/or being dropped from classes. If you need to make a change, contact the Program Specialist; note the program drop policy below. 
Once you are enrolled in classes, program staff will send you instructions to activate your myCoyote student center and email. From this time forward, staff will communicate with students through their myCoyote email. Be sure to make your myCoyote email easy to access and check it frequently for program updates and University news.
Drop and Fee Refund Policies
If you need to drop a course, contact your Program Specialist by email. The date on your email will be the date of your request. The Program Specialist will process a course change on your behalf.
A course dropped on or before the census date will not remain on your academic record. A course dropped after census will be recorded on your record with the appropriate grade. See the CSUSB Office of the Registrar for grade details. Contact us at any time if you have questions. 
Your MS Finance program follows the CEGE tuition refund policy, which differ from the campus policy. Please be mindful of dates in the chart to the right.
100% refund, less $25 administrative fee, if course drop is requested before state date
65% refund, less $25 administrative fee, if course drop is requested on the first day of class through census date
No refund after the census date
Financing Your Courses
You may find more information about Financial Aid, and our FAFSA school code here. In addition to federal financial aid, we offer alternative loans. The Financial Aid page presents information to get you started.
Paying for Courses
If paying out of pocket, you will make your payment directly with CEGE. You cannot use the automatic payment system within your myCoyote Student Center. A couple weeks before payment due dates, the Program Specialist will send you a link to a form you can use to make your payment online. Alternatively, you may pay with a credit card by phone. Contact us for the phone payment schedule. A fee may apply to late payments, so watch deadlines carefully.
Payment plans
We can also issue payment plans. Terms include:
• 50% down before the first day of class
• 1-2 additional payments completed by the last day of class
• $33 admin fee and $25 late payment fee
• Payment plans may be written for one or two sessions, or one entire semester
Third party payments
We accept third party payments. Many employers offer tuition reimbursement for employees. We can even bill your employer directly if they offer this benefit. Call us with questions and to arrange for direct payments.
Contact us!
If you have questions about the MS in Finance curriculum or have questions about your program plan, start on the MS Finance Home page in the Department of Accounting and Finance.
Meet Maria M., a member of the inaugural class of the MS Finance degree program!
"The admission and registration process for the MSF program at CSUSB was extremely easy thanks to the help of CSUSB Finance and Accounting's faculty and staff and College of Extended and Global Education. As a student in CSUSB's MSF program, I have gained skills and confidence that help me discuss complex topics with my clients. For example, I am more confident sharing my outlook on the stock market and economy. After completing my first Fall Semester in 2020, I gained more in-depth analytical skills in economics, financial reporting, and investment analysis. These skills help me when clients ask me to analyze a particular stock, ETF, or mutual fund they want me to invest in their portfolios. Once I complete my degree and we are no longer in a pandemic, I plan to continue to build my book of business and do FINRA arbitration. After I complete my degree, I plan to take the CFA® exam."
Maria M., CFP® professional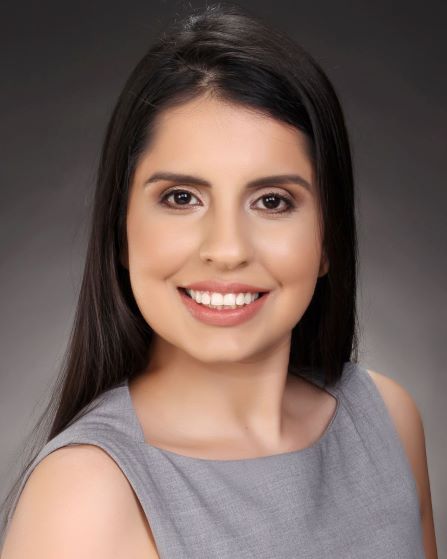 MS Finance Program Important Dates

| TERM | EVENT | Date(s) |
| --- | --- | --- |
| Spring 2021 session 1 | Course Dates | 1/25-3/19/2021 |
|   | Payment Deadline | 1/18/2021 |
|   | Census | 2/12/2021 |
| Spring 2021 session 2 | Course Dates | 3/22-5/21/2021 |
|   | Payment Deadline | 3/15/2021 |
|   | Census | 4/9/2021 |