CSUSB Palm Desert treatment effective for treating PTSD in veterans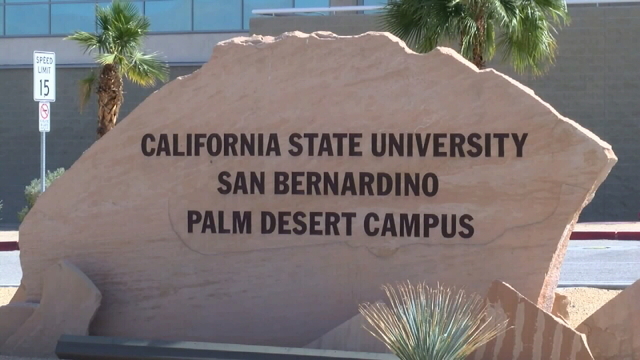 PALM DESERT, Calif.- Neurofeedback, a therapeutic treatment displaying a patient's brain activity to teach self-regulation of conditions like Post-Traumatic Stress Disorder, has proven effective in treating the condition in veterans, according to a study conducted at Cal State San Bernardino Palm Desert's Neurofeedback Center.
Nearly 80 percent of veterans who participated in the campus' study showed improvement in auditory and visual attention after 20 half-hour treatment sessions, according to a paper recently published by the Neurofeedback Center.
Serving the Palm Desert & the Coachella Valley Region
The Neurofeedback office is now open at CSUSB's Palm Desert Campus (PDC) located at the UCR Palm Desert Center, building A. Veterans and students are welcome to stop by and speak with our neurofeedback clinician. Veterans may also visit the Veteran's Success Center located in the Health Sciences building.
UCR Palm Desert Center
Building A/Heckmann Bldg, Suite 229
75080 Frank Sinatra Drive
Palm Desert, CA 92211
Phone: 909-537-5453
Neurofeedback Clinicians - Palm Desert Campus

Brenda Arnold
Neurofeedback Clinician
Phone: (760) 341-2883 x78238
brenda.arnold@csusb.edu

Ana Monjarraz
Neurofeedback Clinician
Phone: (760) 341-2883 x78209
Ana.Monjarraz@csusb.edu