The 5th Annual JHBC ShEconomy
JHBC Office of Academic Equity's 5th Annual ShEconomy took place on October 20th, 2022 in a hybrid format. The event covered the topic, "Is entrepreneurship worth leaving your full-time job?"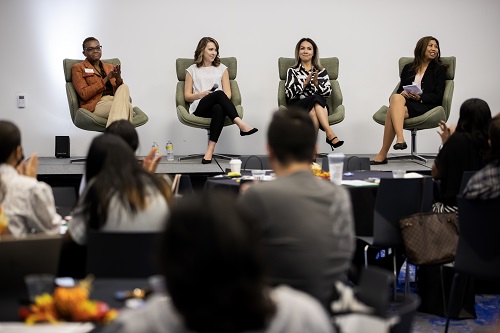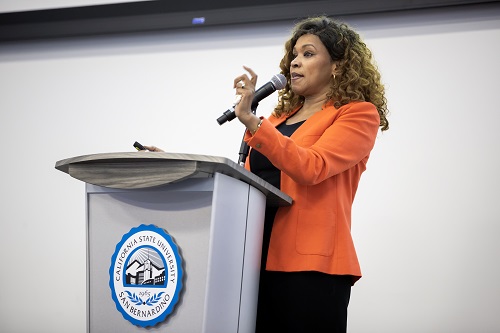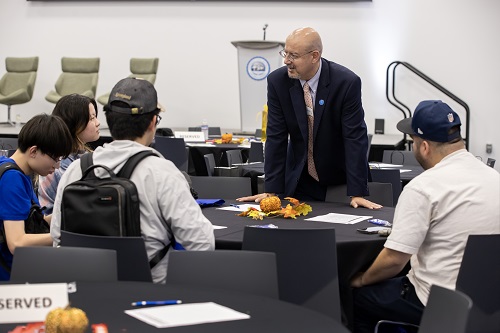 ---
For the first time in history, majority of workers in the U.S. are women. This began in 2011 and is still true to this day. 
During Women's Entrepreneurship Week at CSUSB, the JHBC Office of Academic Equity celebrated women entrepreneurs by organizing the annual ShEconomy event on campus. The event includes information about the state of the ShEconomy.  It also includes a panel of successful women entrepreneurs who are sharing experiences.
For a highlight of the event, view the video!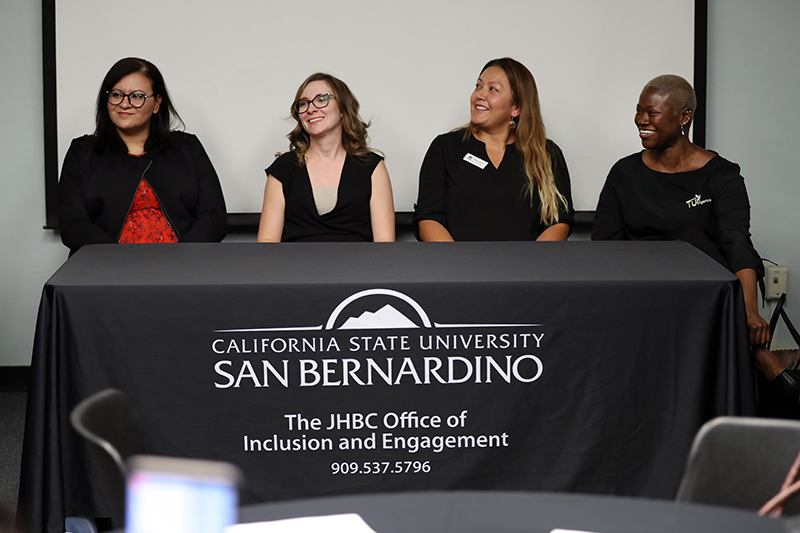 Left to Right: Mai Temraz, Rachel Jimenez, Maritza Gomez, Mariatu Browne