Register for the 4th Annual ShEconomy now! 
The JHBC Office Of Academic Equity's ShEconomy is taking place during the Women's Entrepreneurship Week. The event titled, "659 days with COVID" will include a presentation of the state of the ShEconomy and a discussion with a panel of entrepreneurs who will present their strategies for remaining afloat during the 659 days with COVID. The presentation will include tips that these entrepreneurs may find helpful in the maintenance of their business.
INFORMATION:
4th Annual ShEconomy: 659 Days with COVID
October 21st, 2021 | 6:00PM – 8:00PM
via ZOOM
This event is in collaboration with the JHBC Department of Marketing as well as the Inland Empire Women's Business Center!
A ZOOM link will be emailed prior to the event date to all who are registered. This is a free virtual event that is open to everyone!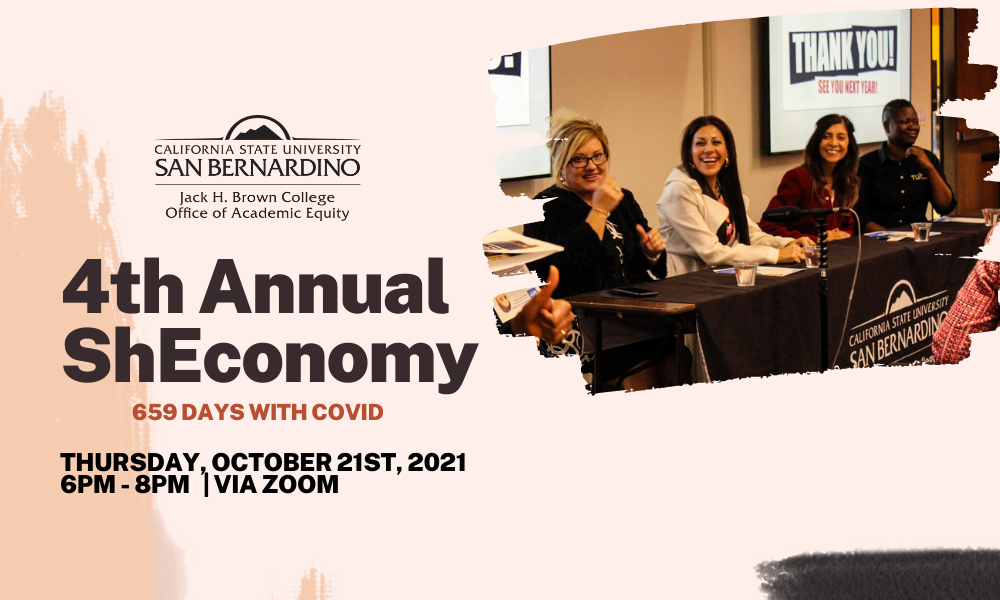 JHBC ShEconomy
For the first time in history, majority of workers in the U.S. are women. This began in 2011 and is still true to this day. 
During Women's Entrepreneurship Week at CSUSB, the JHBC Office of Academic Equity celebrated women entrepreneurs by organizing the annual ShEconomy event on campus. The event includes information about the state of the ShEconomy.  It also includes a panel of successful women entrepreneurs who are sharing experiences.
For a highlight of the event, view the video!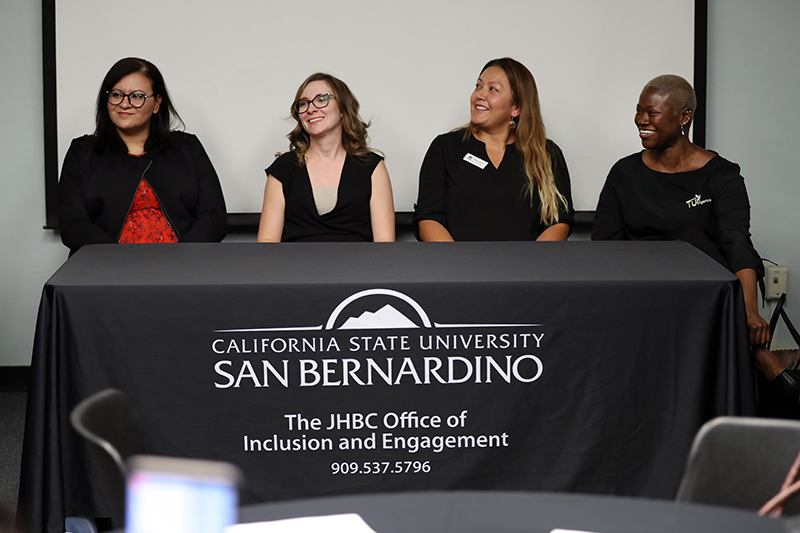 Left to Right: Mai Temraz, Rachel Jimenez, Maritza Gomez, Mariatu Browne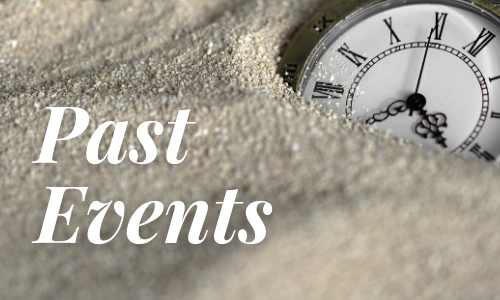 Find out more about past JHBC ShEconomy events by clicking the links below.