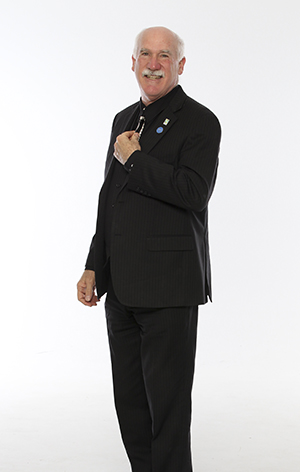 Letter from Dean Lawrence C. Rose 
Dear Faculty, Staff, Students, Alumni and Community Members,
As Dean of the Jack H. Brown College of Business and Public Administration (JHBC), I am committed to creating an environment where everyone is offered fair and impartial opportunities for success. It is important all members and stakeholders of the JHBC feel connected and welcomed. It is essential that we enhance our ability to provide access, opportunities, and support to all, regardless of their gender, race, and ethnicity, country of origin, socioeconomic background, disability, political view or sexuality.
To ensure that our college embraces inclusiveness, I am thrilled to announce that Associate Dean Beer and I have created the JHBC Office of Academic Equity. This office will analyze the past, question the present and strategize to shape the future to develop an environment in which all individuals flourish.
The office will leverage diversity among students, staff and faculty to foster positive work relationships between colleagues, to increase productivity and performance. Embracing individuality will generate new ideas in our already rich environment. Diversity of people and ideas will strengthen the bonds within the college and pushes us towards a successful future.
I am looking forward to working together towards a promising future where all students, staff, and faculty have access to the same opportunities and receive fair treatment and become successful as part of the JHBC Family.