Employee Spotlight: Amy Beran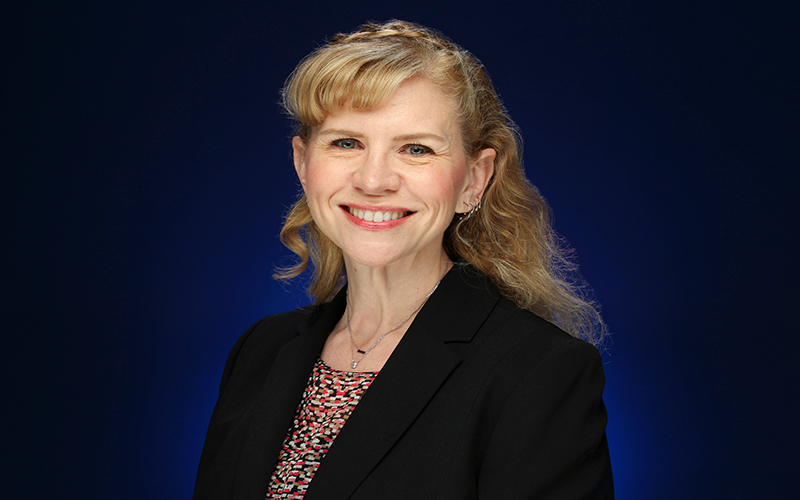 Amy Beran - Procurement and Contracts
Amy Beran is a Buyer III (Senior Buyer) for Procurement and Contract Services (Purchasing) in Sierra Hall here at Cal State University, San Bernardino. Beran's 20-year anniversary at CSUSB will happen this June.
 As a Buyer III, Amy specializes in facilities maintenance agreements supporting Facilities Management and Housing. She is responsible for processing the bulk of furniture orders and is the main contact for any CFS (PeopleSoft) Req and PO processes that include troubleshooting.
Amy is most proud of having revised and updated the entire procurement manual and creating several quick reference guides for both internal and external use. She really enjoys the close working relationship she has with many of the staff in Facilities.
"Procurement is so important because there are so many policies and procedures and we cannot expect the general campus community to know all of them. We are here to help them get the items they need within the CSU's/State's guidelines, and to help mitigate risk to the campus," she says.
Beran is an alumnus of CSUSB with a BA in Criminal Justice.
Outside the office Amy enjoys watching anything medical or law related, her favorite TV show being Grey's Anatomy. She never gets tired of enjoying the savory taste of sushi and enjoys baking even though her skills have gotten a little rusty since becoming a mother. Amy has traveled across Europe and Hawaii and hopes to travel to Singapore in the future.
When asked what CSUSB means to her, Amy answered, "Friendship and family. I have made some amazing friends at CSUSB and can't imagine my life without them."