Kim Tan, A True MVP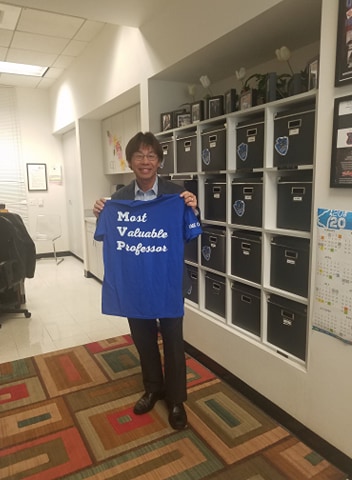 On February 27, 2020, the men's and women's basketball teams recognized their MVP (Most Valuable Professor). Kim Tan of the Department of Marketing (Jack H. Brown College of Business and Public Administration) was chosen as an MVP for the second year in a row. Last year, a different student also honored him with the MVP award.  
Kim Tan is a well-known professor among Marketing students due to his great teaching skills. He is always willing to help his students when they come to him and his love for teaching is seen in times like these. It was no surprise that he'd be the MVP again this year.
Although, he was not able to make it out to the Faculty Appreciation Night due to his teaching schedule, Kim was still recognized and later sent a Most Valuable Professor t-shirt!