Dr. Kordrostami Wins Award For Best Working Paper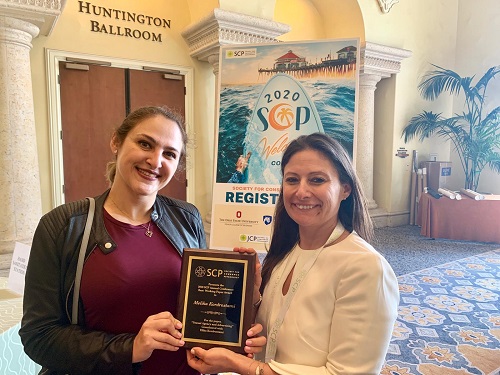 Dr. Melika Kordrostami Wins Award For Best Working Paper
Dr. Melika Kordrostami, an assistant professor in the Department of Marketing at Cal State San Bernardino (CSUSB) recently won an award for best working paper at the "Society for Consumer Psychology" (SCP) 2020 annual conference.
Dr. Kordrostami has her Ph.D in Marketing from Iowa State University. You can find her teaching courses such as, Marketing Principles and Consumer Behavior at CSUSB.
The award is for her paper, "Sexual agency and advertising" which is co-authored with her sister, Elika Kordrostami.