How to add a profile picture in Blackboard
Add a Profile Picture in Blackboard
1. Click on your name in the top right corner.

2. Click on the picture icon.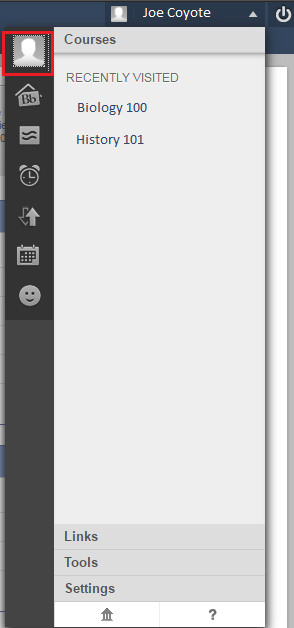 3. Accept Blackboard's Terms of Service.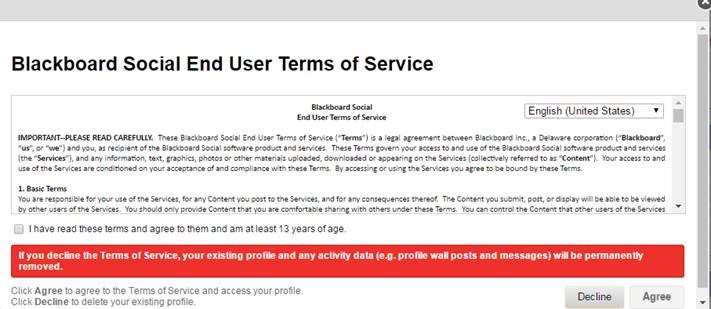 4. Input a primary email address to use for your Blackboard profile.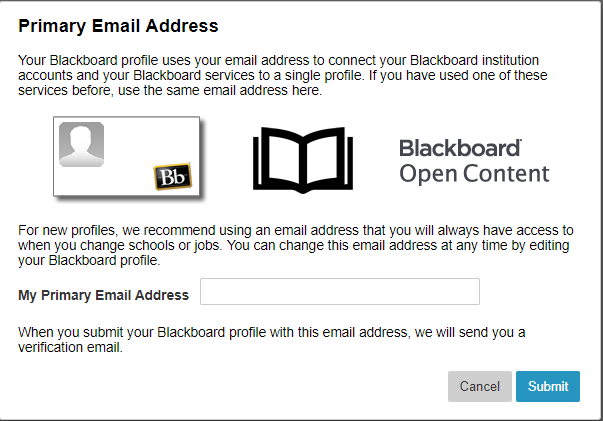 5. Then, select Settings & Privacy.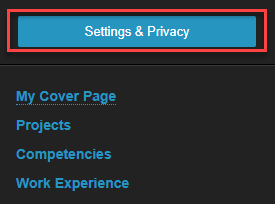 6. Select, Change Picture.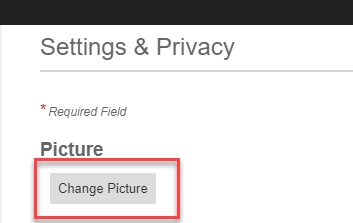 7. Select Upload New or select an uploaded file.