ITS Employee World Class Service Award Recipients for December, January, and February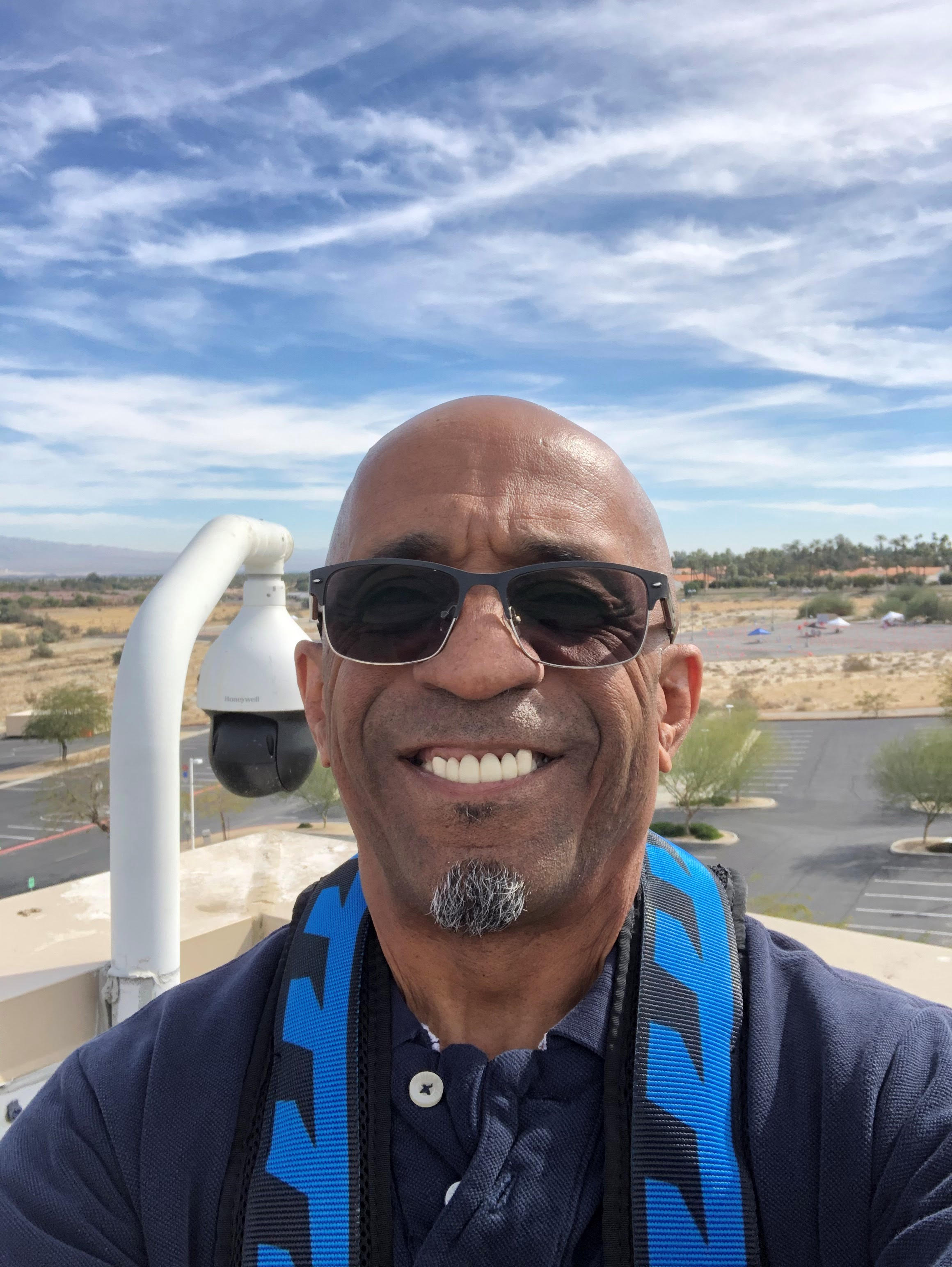 An image of Earl Wilson: one of our fantastic employees awarded the World Class Service Award for the month of Jamuary
The Information Technology Services division understands the importance of recognizing the incredible work all of our employees achieve. A few of the employees have shown they go above and beyond their work duties, and we would like to recognize them.
The first employee, Jaime Hernandez, works in the Technology Support Center department, assisting with the provision of timely and helpful responses to technology support needs of students and staff alike. They received the ITS Leadership Team's World Class Service Award for the month of December.
Our second outstanding employee, Lonelle Minesinger, works in the Telecommunications and Network Services department as the Lead Operations Specialist for the Telecommunication side of TNS. Her duties include overseeing anything related to Telecommunications, processing Service Requests (Telecommunication and Network requests) through Cherwell, phone move and/or adds, changing of extensions, desk and cell phone billing, the main incoming campus line, ensuring the 911 location for each phone is correct and sent to our campus university police department, and now with the transition of online working: making sure everyone is still able to communicate clearly in this online world. When asked what Lonelle's favorite part of her job is, she responded "100% - the people I work with. I have some amazing co-workers who make work enjoyable, who are willing to help with anything that may come up." Lonelle favorite activities outside of work are spending time with her kids, animals, crafting, and gardening. She received the ITS Leadership Team's World Class Service Award for the month of February. 
Last, but most certainly not least, we would like to commend Earl Wilson from the Palm Desert Campus for his work as a network analyst. His duties include monitoring and maintaining the PDC network (data, phones, Wi-Fi) and performing other technical duties as required. When asked what his favorite part about his job, he responded "Working with friendly, knowledgeable and educated technicians both at the San Bernardino campus and at the Palm Desert Campus." Outside of work, Earl's favorite hobby is "playing with 360 video cameras." He was awarded the ITS Leadership Team's World Class Service Award for the month of January.
These employees have gone above and beyond to show their dedication to the CSUSB community, and to its students and staff. The ITS division is fortunate to have such dedicated individuals making a difference within their departments.