Employee Spotlight: Michael Casadonte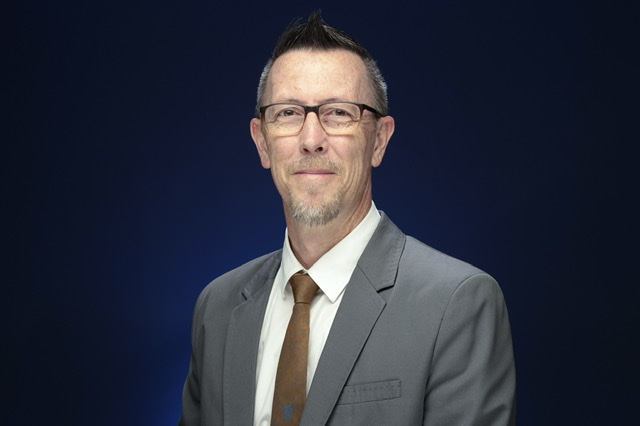 Michael Casadonte serves as the Director of Digital Transformation (Dx), a division of Information Technology Services (ITS). 
Casadonte holds a B.S. in Education from Wayne State University located in Detroit, MI. He also holds an M.A. in Instructional Technology from Teachers College, Columbia University located in New York, NY. 
He has been a CSUSB staff member since October 1998.  
Describing his duties as the Director of Dx, Michael states, "My job is to lead a fearless team of highly motivated and skilled transformers who work every day to improve and promote the campus experience by removing administrative bottlenecks, increasing efficiency, proliferating mobility, and enabling student, faculty and staff success and achievement by freeing up time to allow students to focus on the academic and social rewards of attending CSUSB."
He is most proud of the way Dx has redesigned and rebuilt over 250 CSUSB websites, making them uniform and branded. 
Dx is also responsible for the CSUSB mobile app, myCoyote portal, all administrative websites, departmental chatbots and many other digital projects. 
Michael believes that ITS and Dx are important to the CSUSB campus due to the many services they provide stating, "Digital Transformation is a department uniquely positioned to provide all academic and administrative departments with tools that benefit and impact the lives of students, faculty, and staff to ease the burden of learning, teaching, and interacting with campus services from anywhere."
In his spare time, Michael photographs manhole covers that identify the city they are located in. In the past he painted murals and signs, and was a drummer in a punk band.
In the future he would like to travel to Calabria, Italy, where his father's family is from. 
Describing CSUSB Michael says, "CSUSB offers me a strong sense of community, dedication to a cause, and commitment."