Employee Spotlight: Brandon Sierra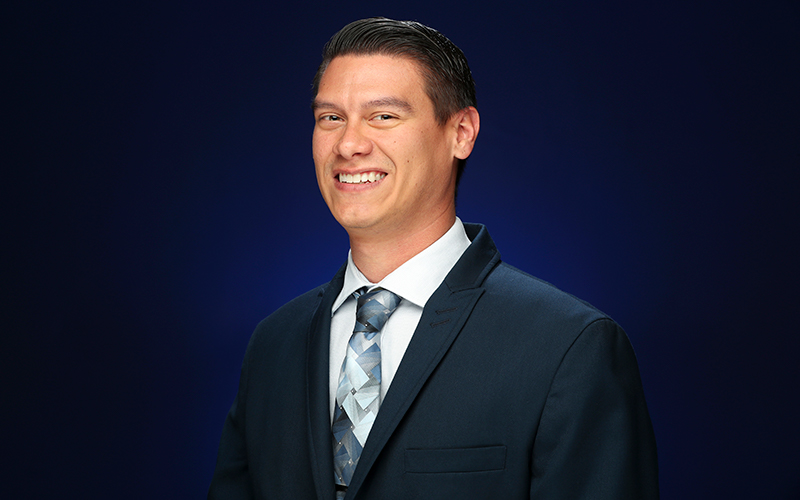 Brandon Sierra works as the Interim Assistant Director for the Technology Support Center (TSC), a division of Information Technology Services (ITS) in the Pfau Library here at Cal State University, San Bernardino.
He is a CSUSB alumnus, earning both his B.S. and M.S. in Computer Science Engineering.
Brandon has held different roles in ITS since he first started his career in 2010 and began his current role in January of this year. As an Interim Assistant Director, he oversees the day-to-day operations of the TSC, training services and all of the student assistants. He is also responsible for thinking of new ways to be innovative and how to improve their current service offering to students, faculty and staff.
Gearing their work toward student success is what Brandon is most proud of. The TSC provides a 24/7 study area, The Cave, where students can use the space and computers to collaborate at any time. Students are also provided with free software's such as Word, PowerPoint, ESET Antivirus, Windows 10 and more.
"Our goal is to see our students grow and become successful from the first day on campus through their graduation," he says.
Having previously traveled to Washington D.C. and New Orleans, Brandon wants to go back and see more of the historical sights each city has to offer. After having dinner in Miami on a layover, he would really like to go back and see the rest of the city.
In his free time, Brandon enjoys working on cars and watching Marvel Cinematic Universe (MCU) movies.
Describing CSUSB, Brandon says, "The one thing that really comes to mind is family."